Aviation Friday – Aeroshell by day and night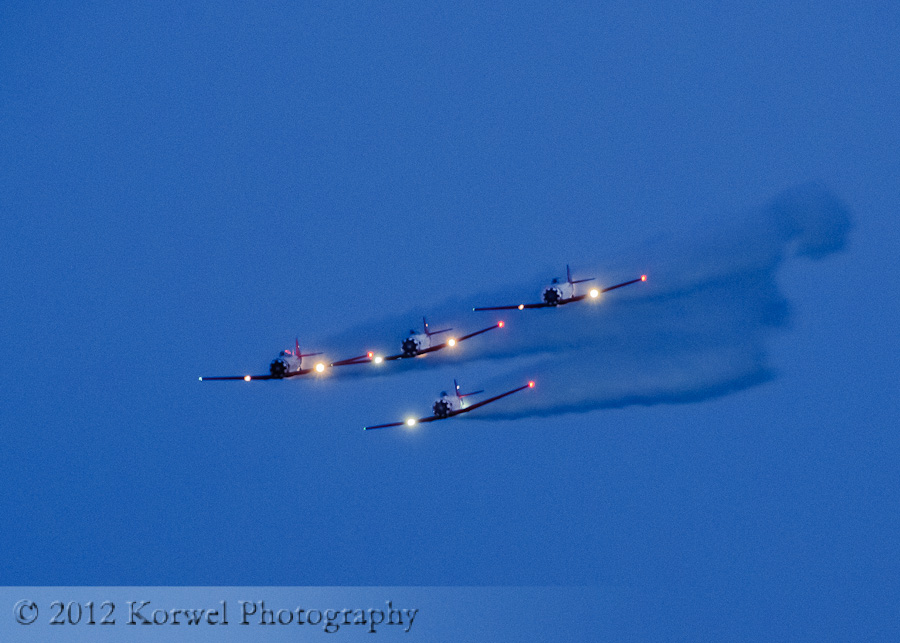 It is hard to believe, that Aeorshell is not making it to the blog every time I see them at the air show. With four T6, they are making the hell of the dynamic performance. Music, smoke, noise and presence, they are just unique to watch, is it during night or day show. The formations of those small red and white planes on the blue sky backdrop make for great, full of contrast images.
The top image I took last year at the beginning of the night air show and fireworks during the AirVenture last year. I featured that evening event already a few times on the blog. The bottom image was actually taken by Tomasz during Airventure 2010. The reason I picked this image over mine from last year is the amazing blue sky (as opposed to boring, lacking detail grey sky in 2011). Yes, the weather can make all the difference in your airplane photography.