Year 2011 in Korwel Photography
As two previous Januaries, of 2010 and 2011, I am going to present some of my favorite images of the passing year. It is a great occasion to think a bit more of what I achieved in those 12 months on blog and take a critical look at how I improved photographically.
The whole idea of years summary comes from Jim Goldstein, who presented it for the first time in this post on Digital Photography School. It is still not too late to enter your blog in this year's summary here.
I think I started to develop at least the favorite photographic subject, if not a beginnings of the style. I shot far more around the place I live, and I made a conscious effort to have subjects available. I had a small tomato garden and a bunch of wild flowers on the deck, which kept me occupied most of the summer. Also the number of trips I took, I tried to make each of them a photographic opportunity for some type of subjects.
Establishing myself as nature photographer, please take a look at some of my favorite images from last year. Please leave a comment, if there is something you particularly like. Or dislike.
Favorite flower
Last year, I created a small wildflower garden in front of my house. It made the flower subjects available to me even if had only 15 minutes to photograph on a given day. I created many of my favorite images there, and it was really hard to pick the best.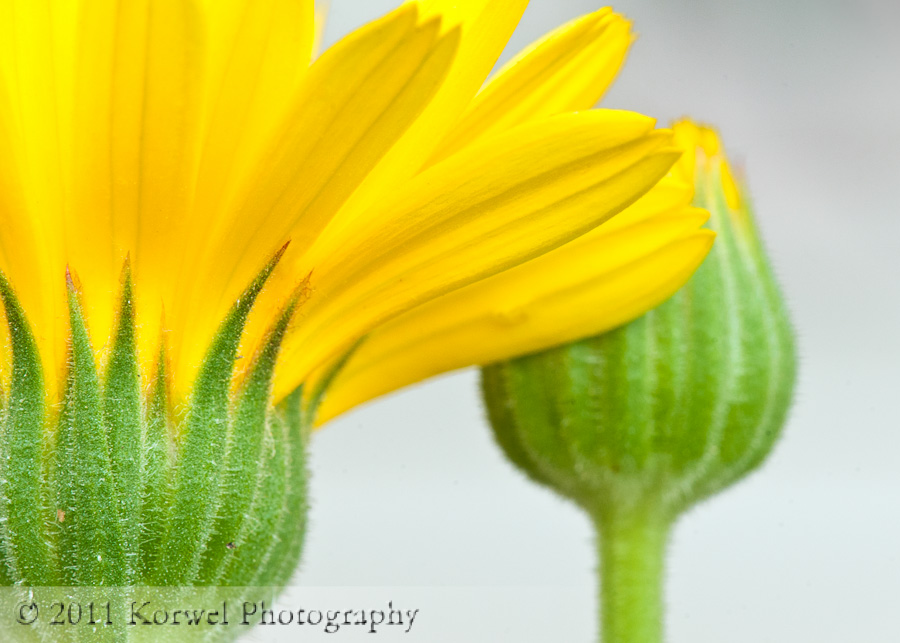 See more images in flower category.
Favorite wildlife
As much time as I spent photographing flowers, I also had some time to take trips to three large towns around my place. Two of those have large zoo's – Chicago and St Louis. I could practice the wildlife photography. Among the images I created, trying to exclude all the captivity indicators, this one is my favorite.
See more images in wildlife category.
Favorite landscape
I used to present far more landscape images on the blog in the previous years. Last year, however, I did not have many chances to shoot them. Only the trip to Badlands in May gave me the occasion for real landscape shooting. This image was a result of patient waiting for the weather to break for spectacular sunset.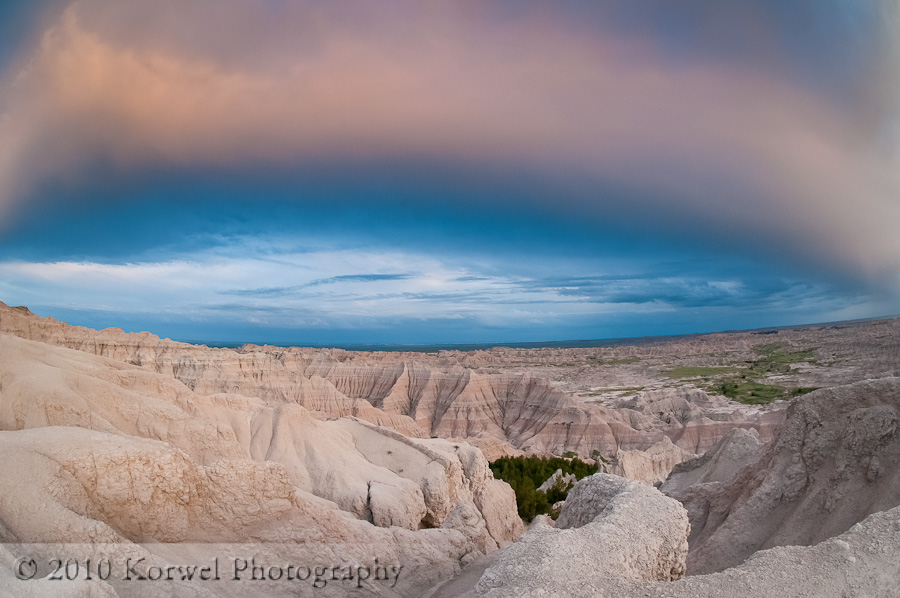 See more images in landscape category.
Favorite abstract
In contrast to previous one, this image was an outcome of growing frustration. When you cannot beat the weather, and create sharp image on the windy day, try working with what you have. I took the movement of this spring grass to extreme, creating this abstract.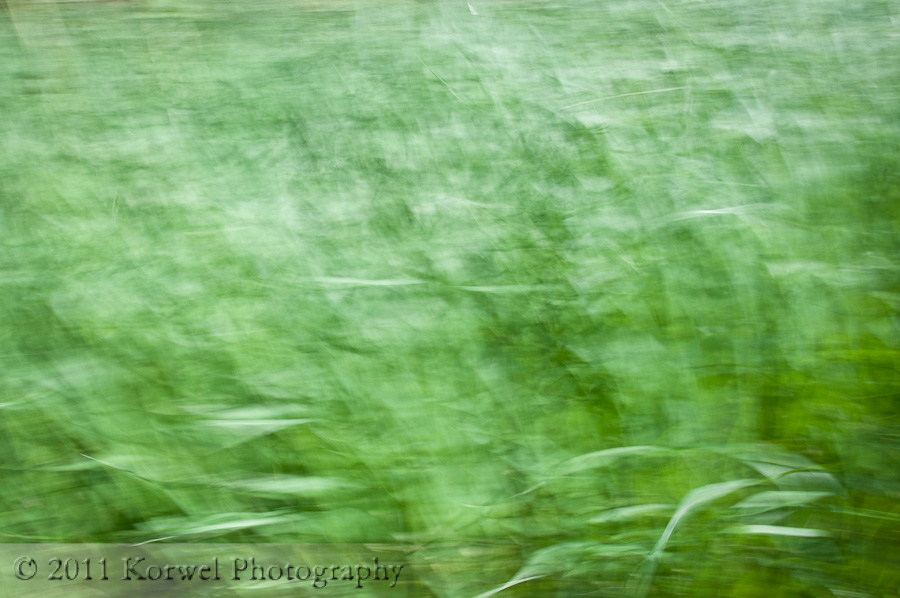 See more images in abstract category.
Favorite HDR
I shoot HDR images on interior or cityscapes usually, where it gives me a chance to open shadows and show details and texture. But this scene just opened up in front of me on a trip to a park this autumn. If I wanted to have star burst and fall foliage in one image, it was the only way to go. Now I am thinking to make a large print for the wall of it. I like it that much.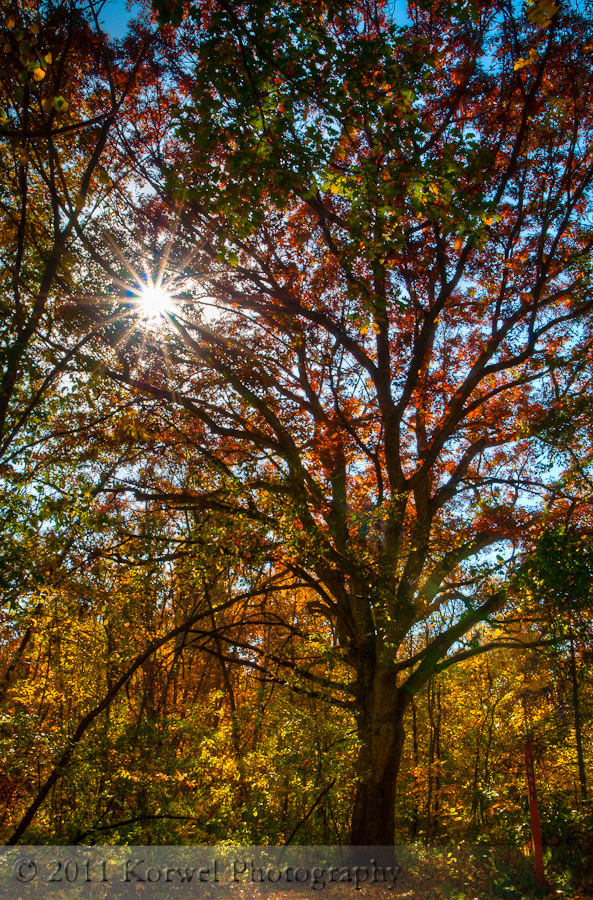 See more images in HDR category.
Favorite B&W
Compared with previous years, I almost havent't posted any black and white last year. Something to keep in mind this year. But this scene was the perfect candidate. Great light, and it was all monochrome, all green. Might as well loose the color and focus on the light and form.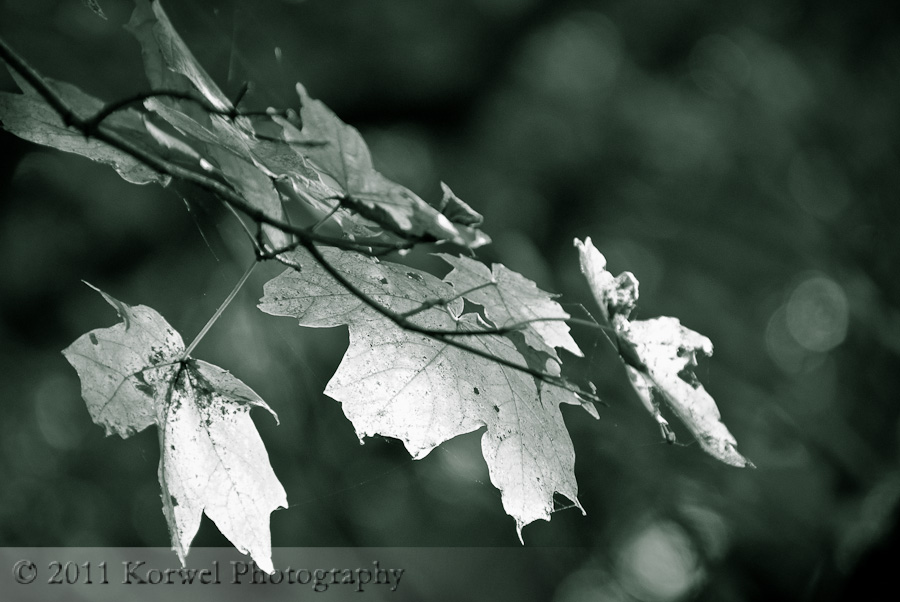 See more images in black and white category.