Aviation Friday – T28 warbirds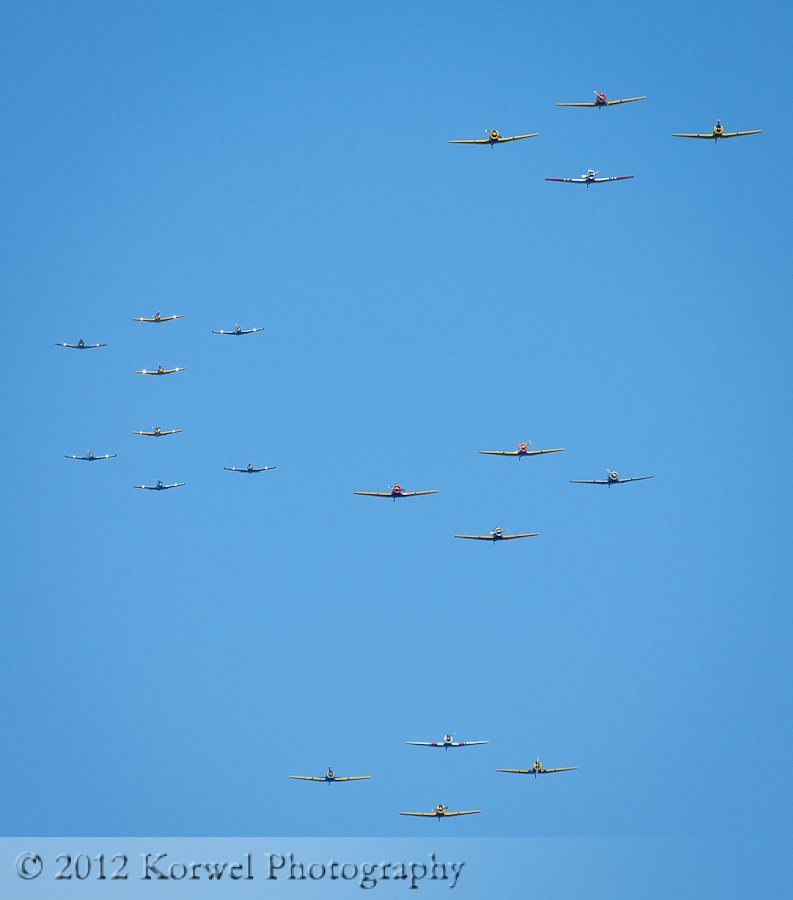 I do have thousands of images from the various air-shows. I not always have time even to sort through them before next air-show happens in the season. I typically just post one or two the most memorable images shortly after the show.
I decided to have a day on the blog for those images. It will force me to go through those catalogs more often (these are only images I do not store in my main, single Lightroom catalog). I will have to spend time weekly browse them, reject those not meeting quality criteria (sharpness, cut off elements) and chose some more picks, which would otherwise get forgotten.
Today's image is from the warbirds performance. They have a good showing at Oshkosh AirVenture, so seeing so many of them in the air at the same time is quite impressive. This is when you need wide angle lens in the air show photography. But right after that, you will want to zoom in on the
details and show the precision of the formation in your image.