After the walk – 9th Annual Worldwide Photo Walk
We had a great group today in Amana, IA. They all came despite of the rain, that luckily stopped quickly. And everybody was able to find the parking spot among all those Oktoberfest goers, which turned out to be bigger challenge than expected!
UPDATE: This year's official summary – 24,338 walkers participated in 1,068 walks.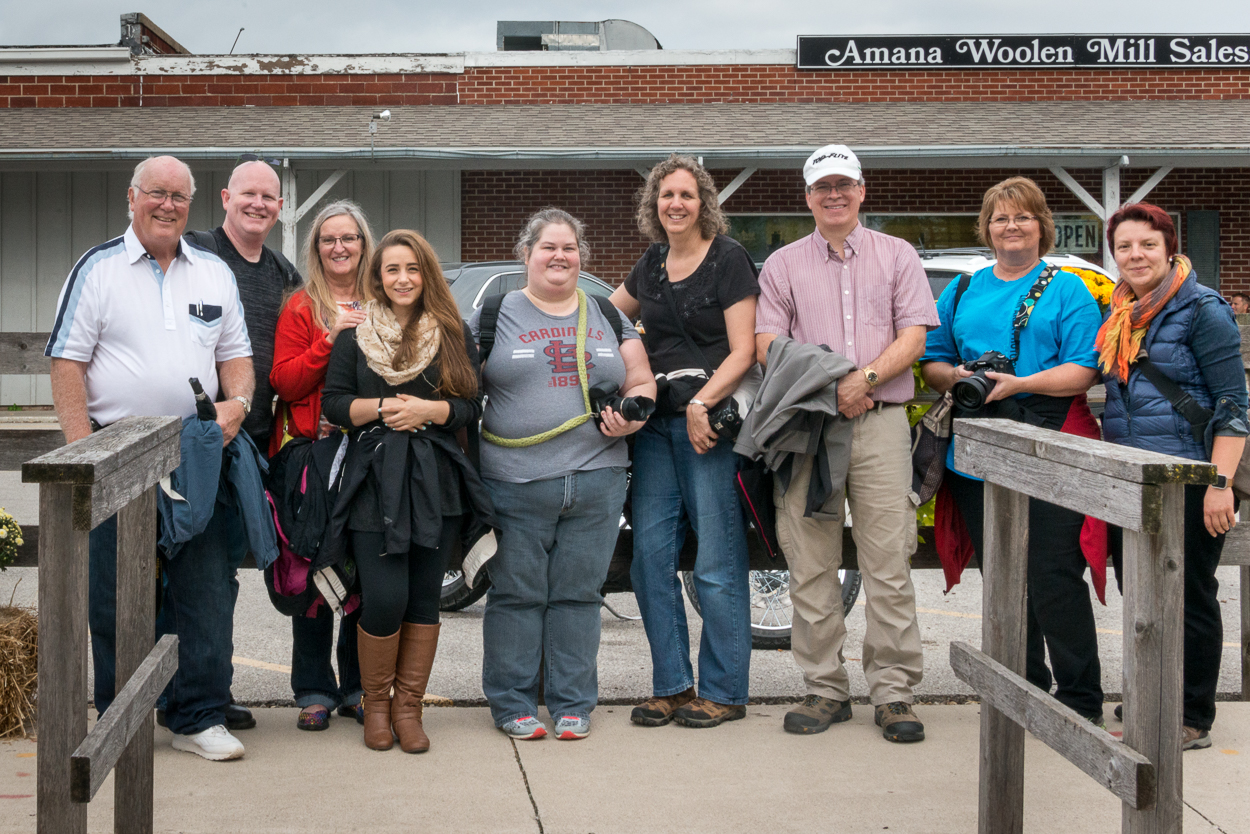 Group shot taken by one of the walkers.