Art inspiration in the kitchen – "Modern art cookbook" by Mary Ann Caws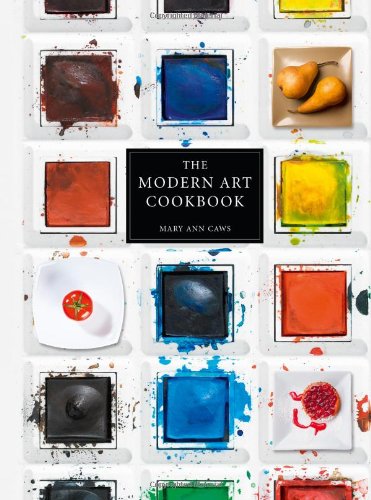 "Modern art cookbook" by Mary Ann Caws is not your typical photography book. In fact, it is not a photography book at all, and yet I decided to tell you about it on blog today.
You will often hear to look at all possible art forms for inspiration- not just photography. To go to museums, look at paintings and sculpture, watch movies, listen to music, read poetry or prose. With this in mind, Mary Ann Caws book is a perfect one-stop-shop. You will find here, combined in a single book of 300 pages, various forms of art (possible to reproduce on paper), focused on one theme – food. There are examples of paintings and photographs, passages of prose and poems, and even a piece of music!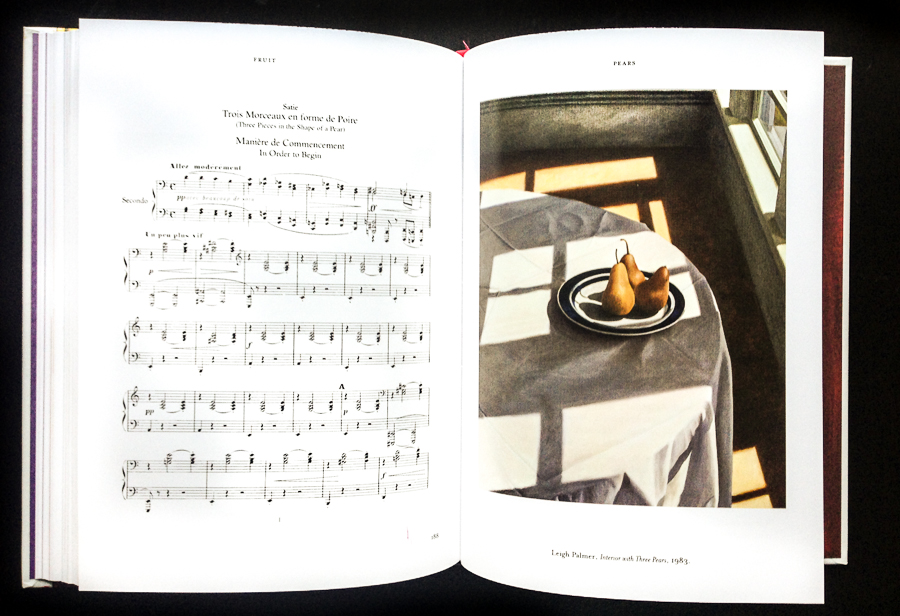 The book is divided into chapter based on courses- so you have appetizers, soups, main dishes divided into fish, meat and poultry, desserts and beverages. There is chapter on vegetables and separate on fruit, and so is a chapter on eggs. All beautifully outlined, text perfectly paired with illustrations. Real visual feast!
And since the title is a "cookbook", you are indeed going to find the recipes there. Each one of them is attached to a famous artist, is it a painter or a writer, or somebody else. There is a recipe for one of his/hers favorite dishes, either the way the person made it, or was made for them by their favorites cooks or restaurateurs. Some recipes are quite elaborate and fancy, but there are examples of simple and comforting foods, too.
One complaint I could have about the book is that you will not find many examples of photography. Three, maybe. two of which, famous "Pepper" by Edward Weston and sa still life by Paul Outerbridge, are reproduced on example spreads below. I think part of the problem might be that food photography per se is considered more of commercial than artistic. On the other hand, paintings and illustrations are in abundance.
I would recommend "Modern art cookbook" if you are interested in what Picasso or Monet favorites dishes were, who was obsessed with oysters, or simply browse through some beautiful, food-oriented pieces of visual arts. This hard-cover book is a perfect gift for an art-lover in your life or for yourself, for long winter evenings. "Modern art cookbook" is available on Amazon for $28.34.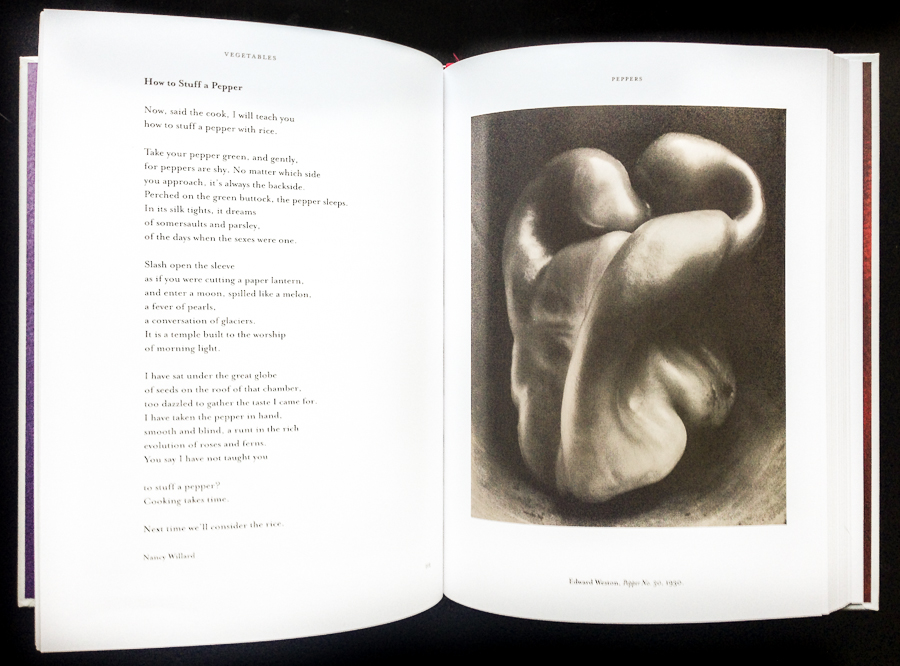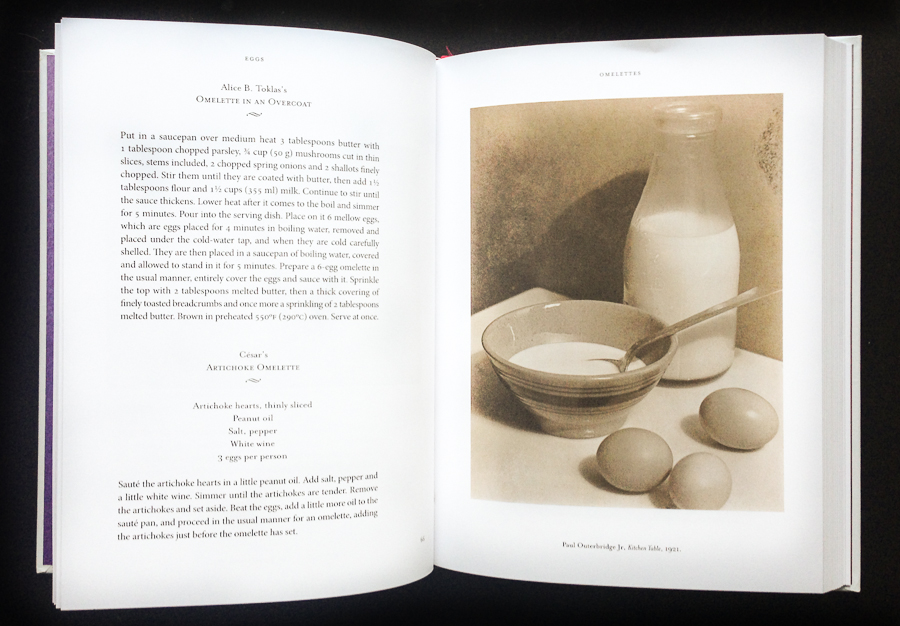 The links in this post are affiliate links. See details of our affiliate policy here.