I am catching up on my magazine subscriptions reading. In an older issue of "LensWork", number 88, there is a beautiful portfolio by Marco Maroccolo. This is an outstanding series of images of sculptures from an old Italian cemetery. The black and white treatment, characteristic to the magazine, adds to the atmosphere of those images, their timelessness, sadness, reflection.
The same portfolio made me wonder. We often create art from what is in fact somebody else's art already. The sculptor already picked a model, posed her, created a scene and gave the model the facial expression. And already stopped the moment in time. Looks like some other artist made the whole creative part for a photographer. Isn't taking photographs of them not only creating possibly a legal copyright violation (probably why so many monuments/sculptures cannot be photographed for stock), but also is simple stealing somebody's idea? I am not convinced that just added a unique light or interesting point of view is adding enough value to make it a new art, to which a photographer can claim rights now.
Do you agree or disagree with my harsh opinion of photographing sculputre? Please share your thoughts in comments below.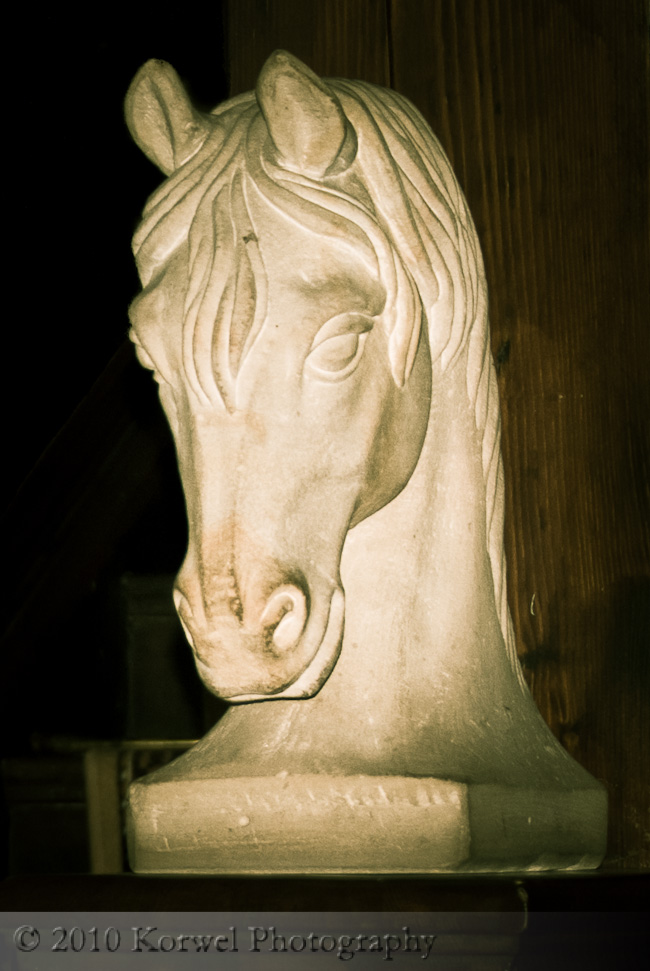 On the side note, the plaster horse sculpture image I took in a Harenda restaurant where my father-in-low took us some time ago for great grilled trout. The image was finished off with Iceland Split Green preset from David DuChemin's e-book, "Iceland- the monograph".