Decades of photographing the New York City – Eliott Erwitt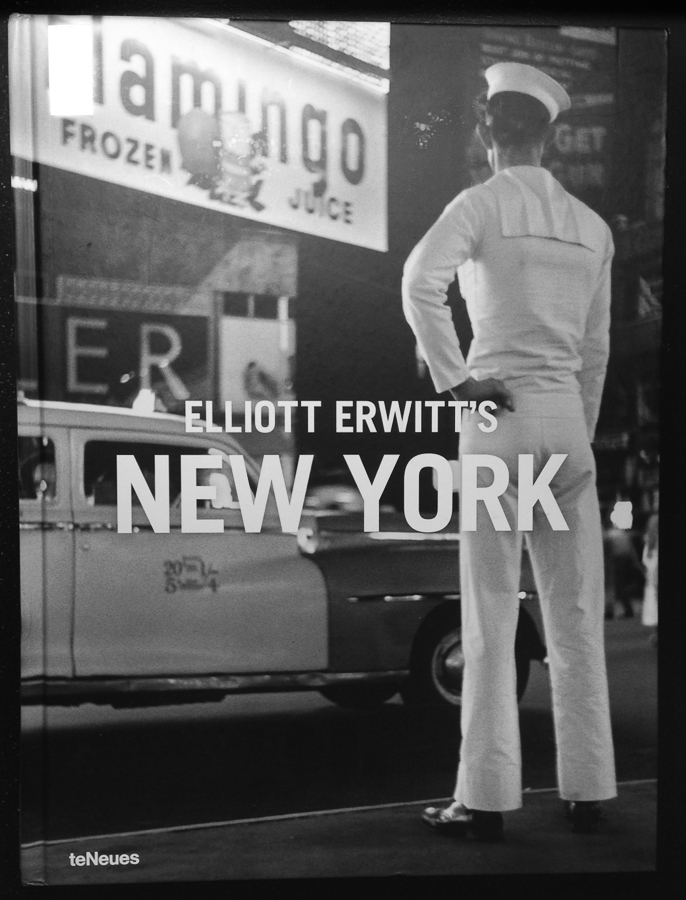 When I pored over Eliott Erwitt's photographs for the first time, I was solely interested in his dog series (see his first Exploring the Masters post). It took some time for me to realize, that there is more to his photographs than four-legged subjects, as enjoyable as those books were. I think discovery of his street photography came after listening to excellent interview Ibarionex Perello recorded over at The Candid Frame. And while I am waiting for the local library to purchase another book, collection of color photographs, I have spent some time with "Elliott Erwitt's New York".
"Elliott Erwitt's New York" is beautifully printed, large format photography book. It features over 100 images, all in black and white, taken over a period of sixty years (the earliest are from 1948, the latest – 2008). The book really feels like a lifetime project.
To the editor's credit, the images are not chronologically organized. Browsing, you jump between subjects and periods. You can see a snap of Marilyn Monroe, stuck between Coney Island and view from L (elevated train). There are landscapes and cityscapes. Storefront reflections. Cars and trains. Many of those serving as backgrounds to portraits, scenes and events. There is a children's wedding and a street fight. What else could you expect from the busiest city in the world?
Are those candid or posed images? I believe, as with many top street photographer's work, a good mixture of both. Some clearly are great moments caught by being prepared. By going out, camera with hand, to see what is out there to record. Just like Jay Maisel's work.
And all of these, accompanied by typical Erwitt's sense of humor- like in my favorite image, snapped for this post.
I highyl recoomend taking a look at "Elliott Erwitt's New York" not only to photographers, interested in black and white street or documentary photography. It is a treat for people interested in New York City and its history…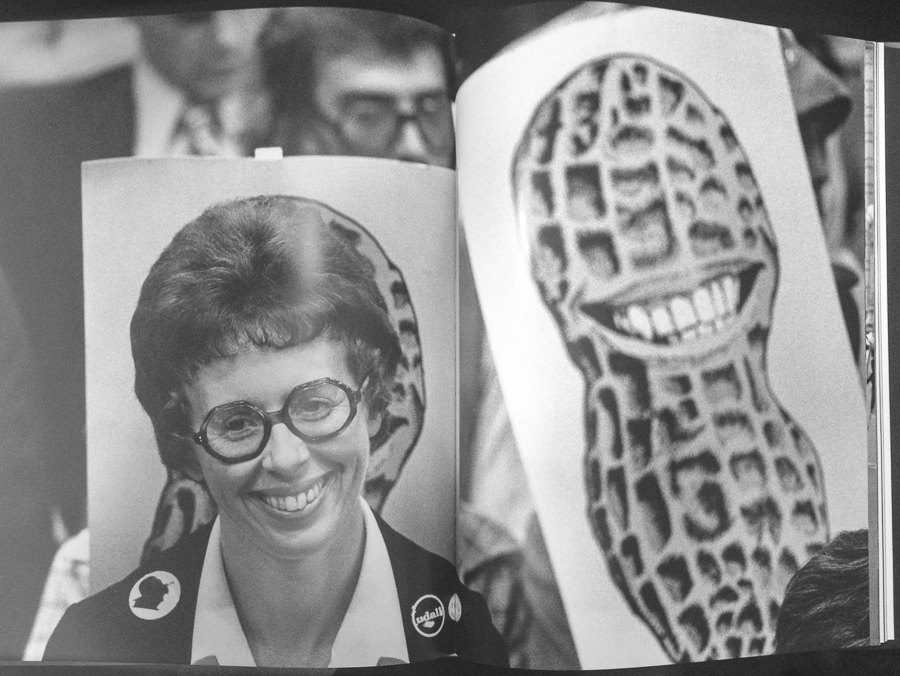 Recommended book:
The links in this post are affiliate links. See details of our affiliate policy here.