Downtown reflections – Phoenix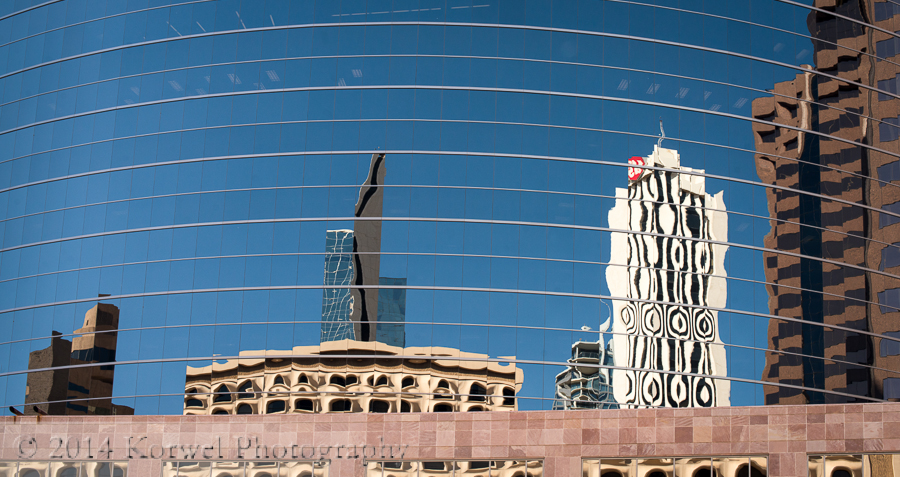 I continue on my urban explorations with photographic reflections of skyscrapers in other skyscrapers. This time, I was visiting Phoenix. Had some time early in the morning before professional life got hectic at the conference to take a long walk around the Convention Center. It was beautiful sunny day, temperature in the eighties – something coming from Midwest I certainly could appreciate.
Please click on any image to see larger version in Lightbox gallery.