Dressing up with camera- Kelly Moore B-Hobo bag review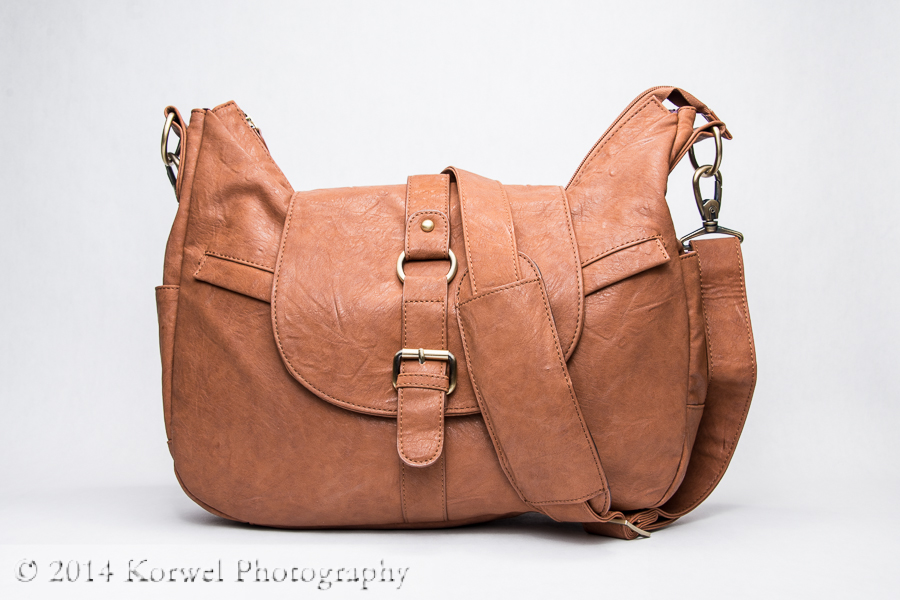 They say you never have enough camera bags. For years, I thought I am an exception. I am very happy with my Passport Sling cemara bag from Lowepro (see review of this bag here). I have it almost two years now, and hardly ever leave home without it. It is great around the neighbourhood bag, as well as travel bag. It fits surprisingly many items – one or two bodies, couple of lenses, iPad, iPhone and personal items.
Sometimes, however, I need something more womanly, more elegant to go with my official outfits. That's why I started to look for another bag.
There are quite a few companies offering camera bags with woman in mind, some even on the the dress up side. I looked at Kelly Moore, Jill-e, Ona, Jo Totes, Epiphane and Shootsac. Seems like a lot of choices, doesn't it?
Now, add my requirements to the list (it is always good to figure out what you actually want):
the bag should fit a DSLR and at least one lens plus some personal items, including iPhone and iPad
leather or faux leather, not cloth, preferably brown or black (yellow or blue would not cut it for me)
While not the cheapest, only Kelly Moore offered various sizes and styles of bags, combined with choice of colors in the offer. And only one bag fitted what I wanted: Kelly Moore B-Hobo. I ordered it, and it came right in tie for my Christmas present. Here how it turned out in practice.
What's there
The bag has a padded interior with three adjustable dividers, and can take, in theory, a DSLR and two lenses, or one lens and a flash. I can fit comfortably there my Nikon N65, which is the size of Nikon pro-sumer camera. My D800 fits, but creates a bit too much bulk on the sides, adding an iPad on the back and it is hard to close the zipper. Not impossible, but hard. I hope the zipper takes the abuse in longer run.
The bag comes with two removable straps, short (9.5″) and long (56″), so you can wear it as messanger bag, on your shoulder or in your hands- any way you like.
What's not there
As I mentioned before, depending on actual size of your DSLR, the bag loading capability can change. With zoom lens (or my 105 mm macro, for that matter) on D800, I can fit only one additional lens and maybe a wallet. It looks bulky, too, especially compared to what you can actually fit in it. Forget the book. iPad, the most.
There are two side pockets, tall and deep, and two flat pockets up front. Not sure what can fit in there, maybe business cards. There is no place for cell phone, so it can be accessed without opening the bag.
Final thoughts
In conclusion, it is very nice, womanly bag. I like the color and quality, but I am afraid it will be easier to match shoes to it than fit all the photographic necessities on a trip, especially on a plane.
Will I use it? Yes, for sure. It is the best choice out there, and it looks great.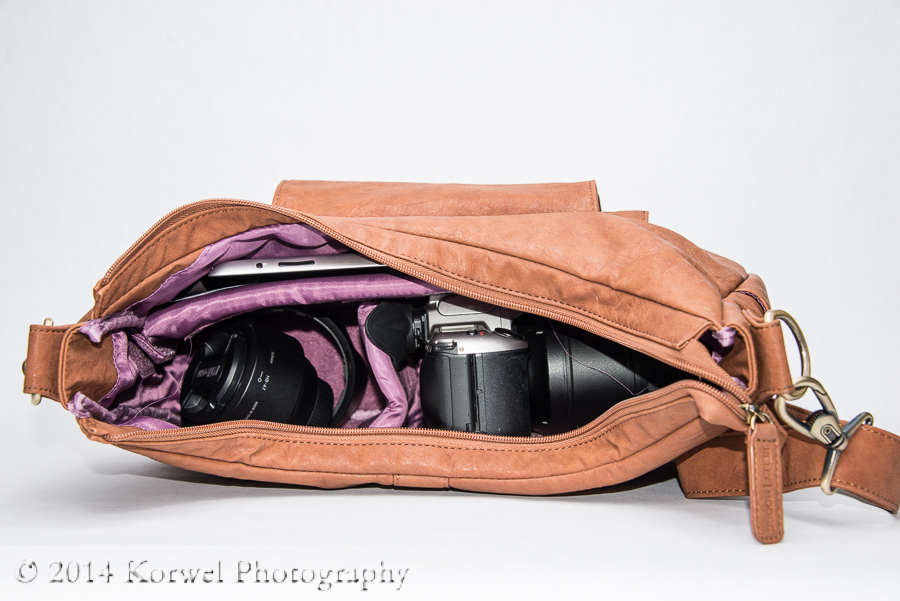 The links in this post are affiliate links. See details of our affiliate policy here.