Enjoying "Humans of New York"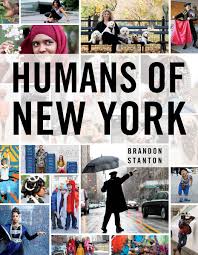 This book came just in the right time. We already started making plans for our semi-annual trip to New York City, when the "Humans of New York" by Brandon Stanton finally showed up in the library. I heard about it months ago, from Valerie Jardin newsletter first, then it was mentioned in this critical article at PetaPixel. I was intrigued.
Now, when I finished browsing, reading and exploring, I have to agree with those who recommend this book. It is something more than a collection of random street photography shots taken around New York City. First, most of them are posed, not candid- which in this case, adds to the interest. This project is not about situation, graphic juxtaposition of elements, like many street photography examples. It is about human stories. And those stories are spoken, in many instances, by the subjects themselves. And they are summarized in one or two sentences chosen by a photographer from their interaction. They are short and witty, as are many of remaining captions.It is a fine example of having posed street images which make sense, which add to project, rather than "ruin a candid moment".
Secondly, there are portraits here of all of humanity imaginable. There are normal people, weird people, and interesting people. All races, ages, sexes and occupations. Whole diversity. The photographer is not choosing the underrepresented or more vulnerable and easy to approach. No, you can see here people from all walks of life. And all they have in common is they reside somewhere within Four Boroughs. I was analyzing locations with an interest (keeping my upcoming trip in mind), discovering for example that Lincoln Center seems like an interesting place to hang out.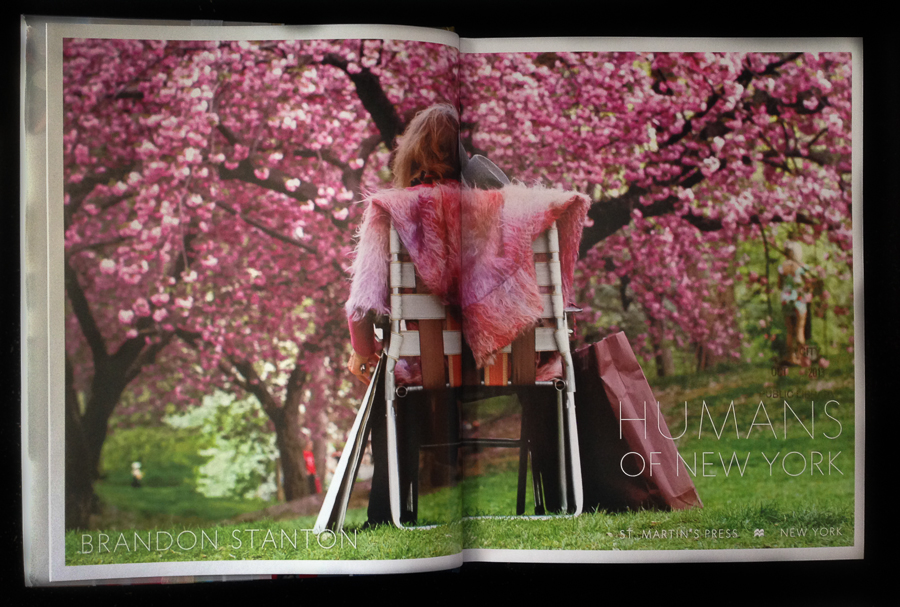 I decided to show just one spread from the book, as the example. It is in fact my favorite image, and from the fact it is a title pages, must have been photographer's as well. I love the juxtaposition of colors, as well how the dwellers of The City fit in their environment. You can see more images on-line, on project web site, or follow the Facebook page.
The only question remains – why buying a book? I will let you figure that out for yourself. The selection of 400 images compiled in a hardcover book of 304 pages is available on Amazon for $15. The ongoing, daily updated project can be found on Tumblr blog.
There are affiliate links in this post. See details of our affiliate policy here.