Greyhound dog hood ornament
This weekend, we had probably worst weather this year. It really doesn't happen all that often, that both weekend days are cloudy, misty and dark. And here we had all those plans to spend time outside. Mostly for photography, which is a bit of long story, which deserves its own post. In short, I am now in the process of rebuilding my lens set. All is left from the old one is my "old" zoom Sigma 18-250 mm and a Nikkor 50 mm f/1.4. While shopping for a wide-angle, I got from LensRentals the 17-35 mm and 14-24 mm, both f/2.8 to give it a try over those few days.
Did not work out for our weekend as we planned. We had to find a place to go inside, under the roof. Luckily, we have this Antique Car Museum in town. It is rather new place, opened no more than 5 years ago. They have a collection of currently 84 classic cars, so there is something to look at and take "a few" photos. I especially enjoy hood ornaments as subjects for macro images. And have you ever tried doing macro photography with wide-angle lenses? I did, and interestingly, it worked! With dim light in the display room, I had to shoot at f/2.8 (and my ISO at 1600, thus the noise), creating this beautiful bokeh effect. Agreed, a few required a bit of crop, but otherwise, both those lenses could focus surprisingly close.
The hood ornament is a greyhound dog, on Ford Cabriolet from 1934.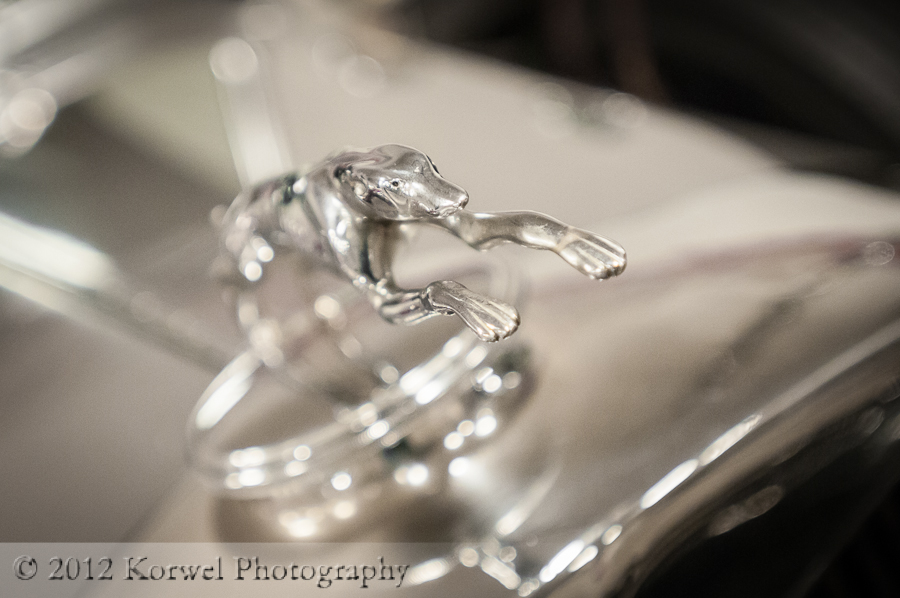 Some of the links in this post are affiliate links. See details of our affiliate policy here.