Lower Calf Creek Waterfalls
The hour and a half pleasant hike in Calf Creek area takes you to beautiful Lower Calf Creek falls. You can admire rocky landscape, ruins of ancient granaries, some pictographs, and fish in the crystal clear creek. When you approach, you start hearing thunder of running water, when it drops 126 foot, and feel the cool breeze from the waterfall. In typical Utah weather, there is not a cloud in the sky. On a day like it, HDR comes in handy.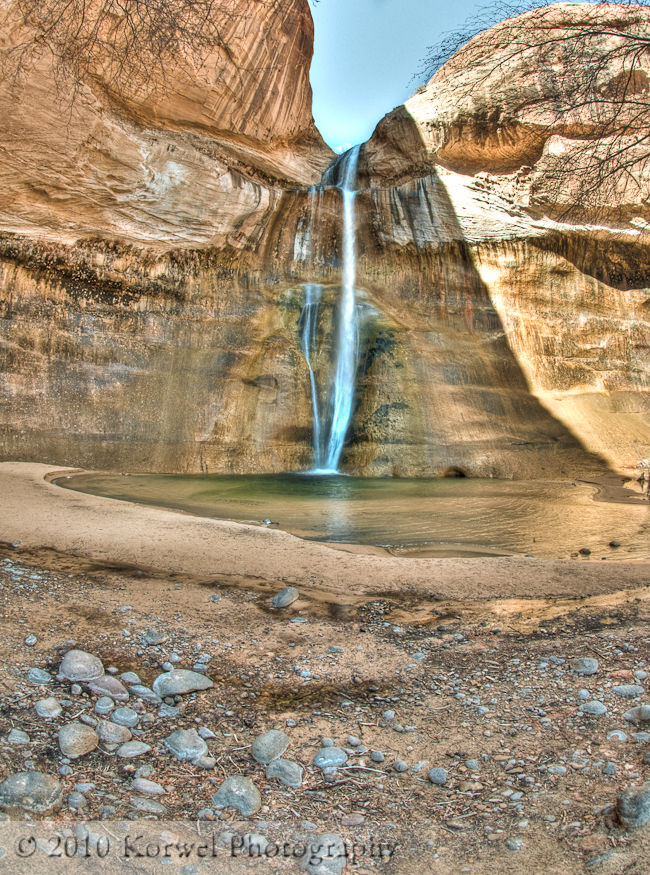 This image was taken here.