Manhattanhenge – it's today
Are you in New York City today?
You might want to plan the evening walk to see the sunset. Something unique is gonna happen. Today is a one of two days a year, when the sun sets exactly in line with the Midtown grid of the streets, phenomenon called Manhattanhenge.
I am sure you can see it well from any point on the grid. But for photography, I would suggest one of two spots (did a lot of leg work to find the second one last year).
Certainly the best (and thus the most popular) is the overpass close to 42th and 1st Ave, tiny street called Tudor City Place. There,photographers and videographers keep positions since early afternoon. Another one, far less crowded, is under FDR Drive, when is meets 34th street. This is where the picture below was taken, last year.
And if you miss Manhattanhenge this evening (due to the predicted storms in the evening), no worries, there will be another chance this year, on Friday, July 12.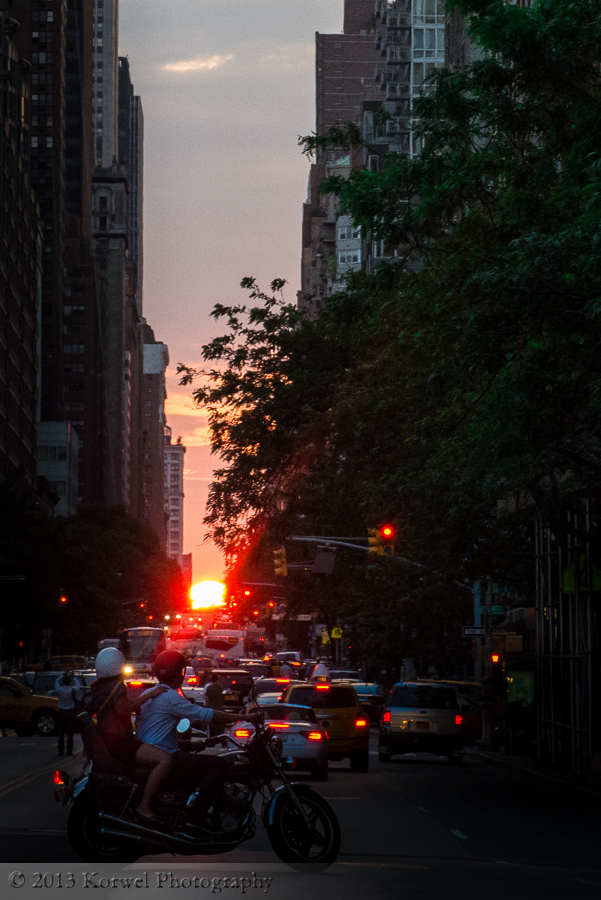 Wanna see more images? Just Google it, there is plenty!