I did not expect butterflies to be living long enough to tolerate occasional frosts of the fall. Little did I know. This monarch butterfly looked right in place on this particular plant, where he spend all afternoon. And apparently it is not unusual for this species to migrate to better weather and live up to 8-9 months.
We were walking past this particular monarch a couple of times preparing for and during Worldwide Photowalk last weekend, until I spotted him in just the right light. Fall is the time I tend to overuse backlight, but leaves and butterfly wings just take whole new life if you photograph them like this.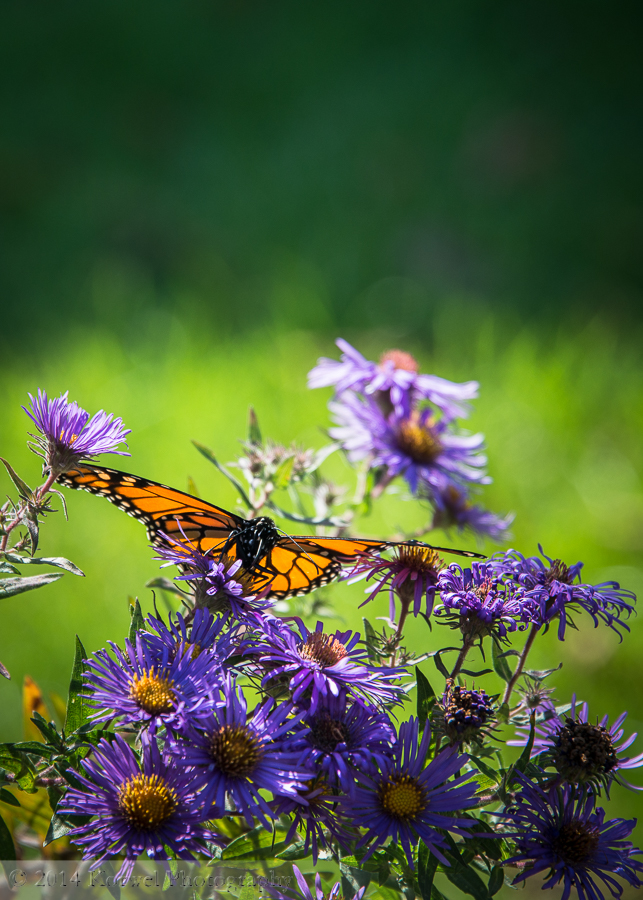 If you want to leave a comment or connect, visit Korwel Photography Google Plus or Facebook pages!