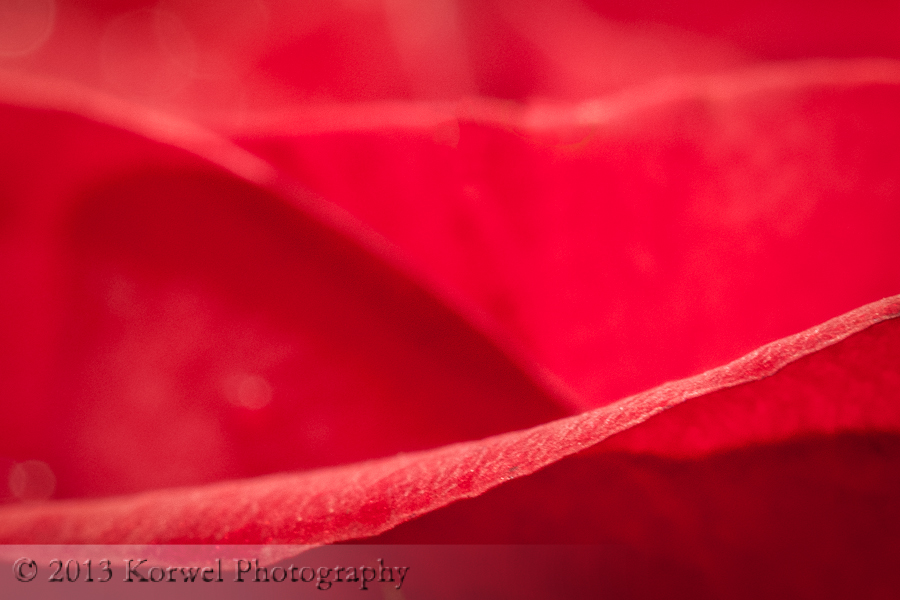 I have photographed this tulip petals some time earlier this year. I just received the fourth issue of Photograph and was absolutely fascinated by the work of the artist I have never heard about. I would like to shoot like Kathy Beal when I grow up ;).
In all seriousness, I love the abstract quality of her work and how color comes through. At the same time, her flower abstracts are a bit too "polished", they do not have irregular edges or real petals anymore, as if flowers where just inspiration. hard to see remnants of photographs used to create work anymore. My image has the layers of petals and is close enough to lose the remains of the flower, yet you still know what it is you are looking at. I left it in color, although I am sure it would like as interesting (although less recognizable) if turned black and white.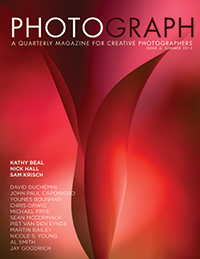 Meantime, I highly recommend taking a look at "Photograph"- the quarterly magazine. Edited by David DuChemin, this electronic (pdf only) photography magazine contains in each issue a great mixture of inspirational portfolios and technical tips. There are regular columns from people like Chris Orwig, John Paul Caponigro and Martin Bailey. You can read about using lighting to create better portraits or compositional tips, along with easy to understand diagrams. The portfolios are full spread, beautifully laid out, and with no ads in-between images. Single issues are available (like Issue Four, with amazing work by Kathy Beal), as well as yearly subscriptions, all from Craft & Vision web site.
The links in this post are affiliate links. See details of our affiliate policy here.