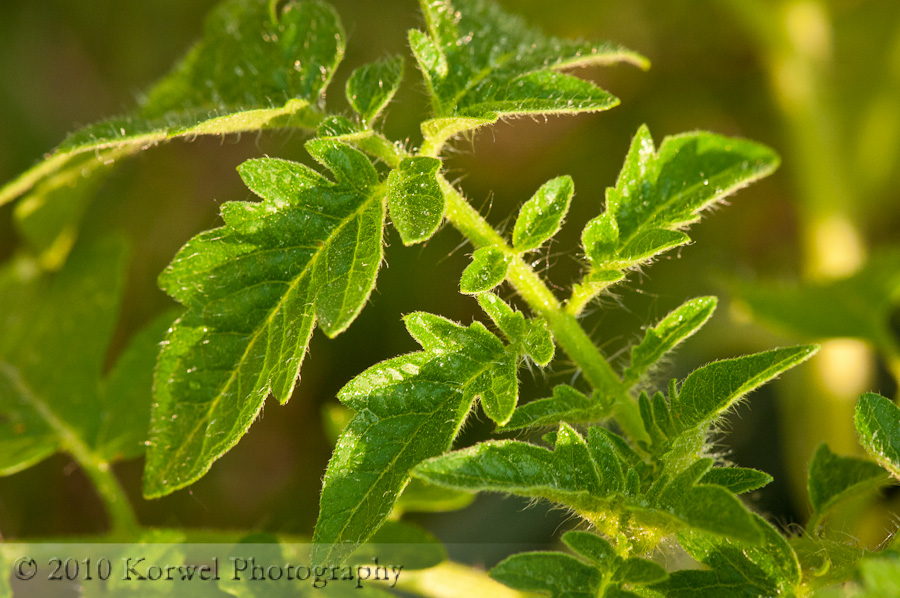 My pot garden is doing quite well. The tomato plants are growing quickly in all containers (I think there is four currently). One of the pots, the very first one, and from which I removed overflowing plants, has almost bushes already, good 10 inches high. I better start working on the starting grid to support them!
Peppers are also growing up, and probably I need to leave tomatos alone and shoot several pictures of peppers, too.
Only the herbs are a huge disappointment. They grow great in the indoor containers on the window. But in company of tomatos, no herbs emerged. There is some bail and young onion next to peppers in one container, and parsley I think in the other, but it looks like some patches are just lost entirely.
I am getting anxious to see some flowers…
Meantime, I had hard time deciding which of two images I should post today. One is probably more an improvement on last week photo, taken in far better light, close to sunset. The other is a macro of water drops retained on the hair of the plant, creating surreal pattern. Well, why not both, them. If you want to see larger version, click on it and a pop-up window will show up.