Soft focus on black eyed susan for #MacroMonday
One of the evenings last week I felt like just grabbing a camera and photographing something. The biggest disappointment was the fact that my flower bed did not work as planned this year, and I ended up with just one type of flowers, and I don't feel like photographing them anymore. yet, I noticed that on the other side of driveway, a black eyed susan showed up out of nowhere. I set up to photograph it.
I am going back a lot recently to using Lensbaby. I almost stopped photographing with it a bit over a year ago, mainly for two reasons- going out with just one lens, and also rather discouraged by inability to focus, especially for macro. Since, I have seen a lot of Lensbaby images on the Internet and read many tips on applying this lens. Now I am ready to go back to this fun and creative lens.
Before I even set up the tripod and put macro ring on, I had an idea of the image I wanted to achieve. I visualized how the Lensbaby blur in vertical frame will make the flower look taller and almost imply movement. The fun with Lensbaby shots is that sometimes you really do not now how it will look exactly until you see the final image. And I really like the soft focus of f/4 aperture ring and how the lens renders colors.
To learn more about photographing with Lensbaby lenses/optics, check out revised edition of Corey Hiltz book (available as hardcopy or e-book). It has many great tips on mastering the "sweet spot" focusing and some inspirational images.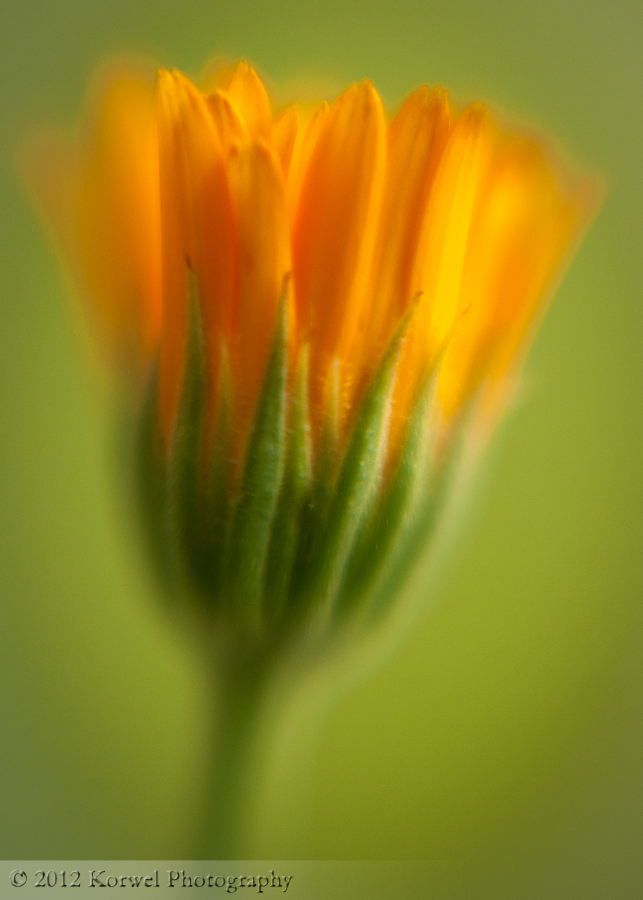 The links in this post are affiliate links. See details of our affiliate policy here.