I am still sorting through my photos from Arboretum and Botanical Gardens in Dubuque, Iowa. I just added some images to the KP store, along with new, black and white gallery. Check it out!
Meantime, another one of my favorite abstracts from shooting in The Gardens. The maple, I think it was, in japanese garden, had those red, autumn like looking leaves. I took few "straight" images, but not until I slowed shutter speed did the leaves and colors came to live.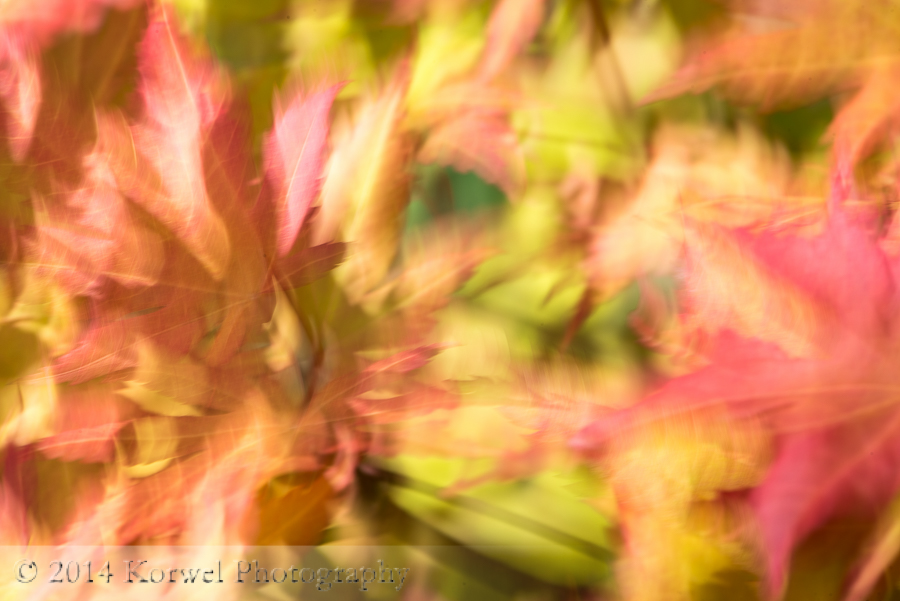 If you want to leave a comment or connect, visit Korwel Photography Google Plus or Facebook pages!