Thursday read – beginners guide to post-production in "Photo nuts and post"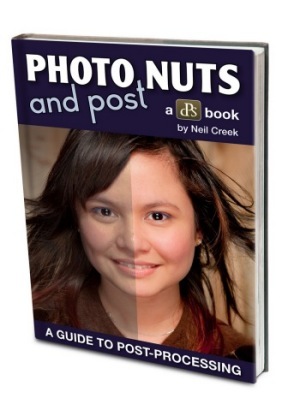 "Photo nuts and post" is third in the Digital Photography School series of "Photo nuts and …" books by Neill Creek ment to introduce beginners into world of digital photography. "Photo nuts and bolts" teaches the reader the mindful use of camera and all its buttons, while recently reviewed on blog "Photo nuts and shots" shows compositional and creative techniques to improve overall feel of photographs.
"Photo nuts and post" is written to show beginning photographers the need of post-processing techniques, not intended to manipulate the photo beyond the recognition, but to present it as its best. The author is not taking a stand in post-processing discussion, just introduces the really basic techniques and mentions few more advanced like panorama or HDR.
"Photo nuts and post" contains 110 pages of theory and tips, combined with side by side presentation of before and after images to prove just what a difference simple corrections make in improving the photos. The e-book is also accompanied by 8 videos.
What will you find in the "Photo nuts and post":
– introduction to digital image, with explanation of terms like metadata, histogram, color spaces, RAW format. You might find that boring at first, but it will help you understand the whole need and idea of post processing.
– very interesting and needed chapter on workflow, with suggestions on organization of photographs, backup, editing.
– explanation of global and local adjustment tools, and what effects can be achieved with either of those. There is no specific software described in the e-book, and although screenshots are from Lightroom, similar tools can be found in Aperture and many other software packages.
– practical examples on post-processing the example photos, including portrait, environmental portrait, landscape. You can either read the description of steps in the e-book or watch the process happening in fron tof your eyes on the video. Hint for the author- it would be helpful to have videos titled on the site, to easier find the particular clip.
– solutions to many popular photographic problems, like blown highlights, noise, chromatic aberrations, vignette, skewed horizon. This is an important chapter, because many of so called "problems" might be considered creative tools. The authors discusses several photographic myths here to help you make informed decision on what is acceptable and what disqualifies the image.
– preparing photos for output, especially optimizing for web sites, including watermarking.
A few general thoughts come out from the pages of "Photo nuts and post". First- only practice will get you proficient in use of all the slides. Probably the very first images will be overdone, before you get a feel for what looks best. Secondly, each of the tools can be used as much to correct the flaw as to create a new, interesting effect. Thus- practice and experiment.
What "Photo nuts and post" is NOT:
– it is not a software specific guide, showing you how to use described tools. If you are not familiar with any post-processing software, including Lightroom, you will need another manual. Depending on your expectations, it is an advantage as much as a disadvantage of the e-book.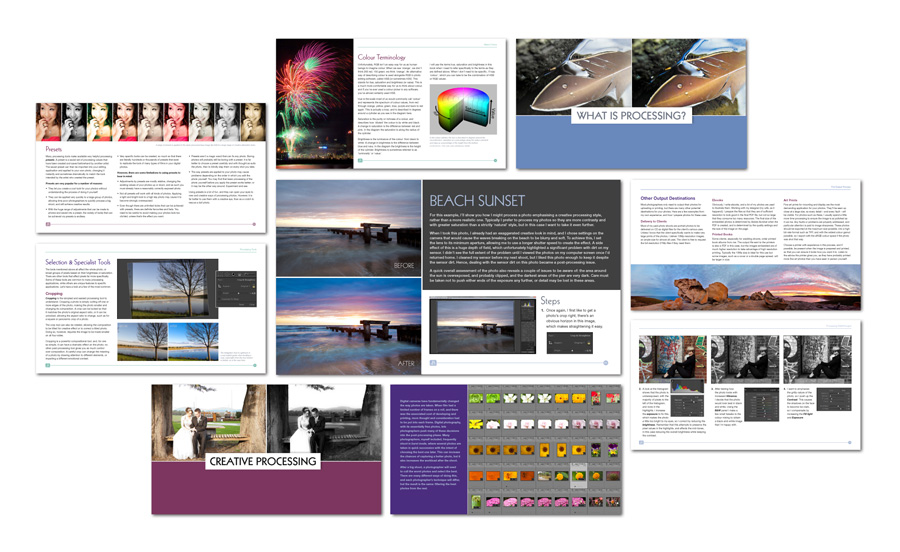 In summary, "Photo nuts and post" is a great introductory e-book, showing the need of basic post-production techniques to photographers at all levels. It wil help you to move from just uploading your photos straight from camera to phot-sharing website to create images with "wow" factor in just few clicks.
Use the special introductory offer to get "Photo nuts and post" for only $19.99. Just click the button below!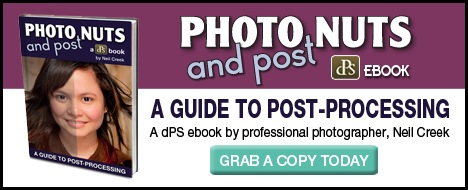 The links in this post are affiliate links. See details of our affiliate policy here