I do know it is a Valentines Day. And I am refusing to post another smiling happy couple from their egagement session or hearts- of chocolate, leaves, paper – anything. I am sure you will see enough of those today on just about every other blog. No, I am going to promote simple beauty and love of form, color and of course, photography.
I took the photo of this violin sitting in a local restaurant, chit-chatting with my husband, waiting for our burgers to arrive. I took it with my iPhone. And although you can tell, the noise is noticeable, I still like it. I feel I will take and post more of those again.
We used in fact two iPhones to make it work- one served as the flash to lit the wall behind it and take off a bit of this green cast coming from the lamp over our table. It is mostly processed in Photogene, and only resized and watermarked in Lightroom (I know, I coud have done it in the same app :)).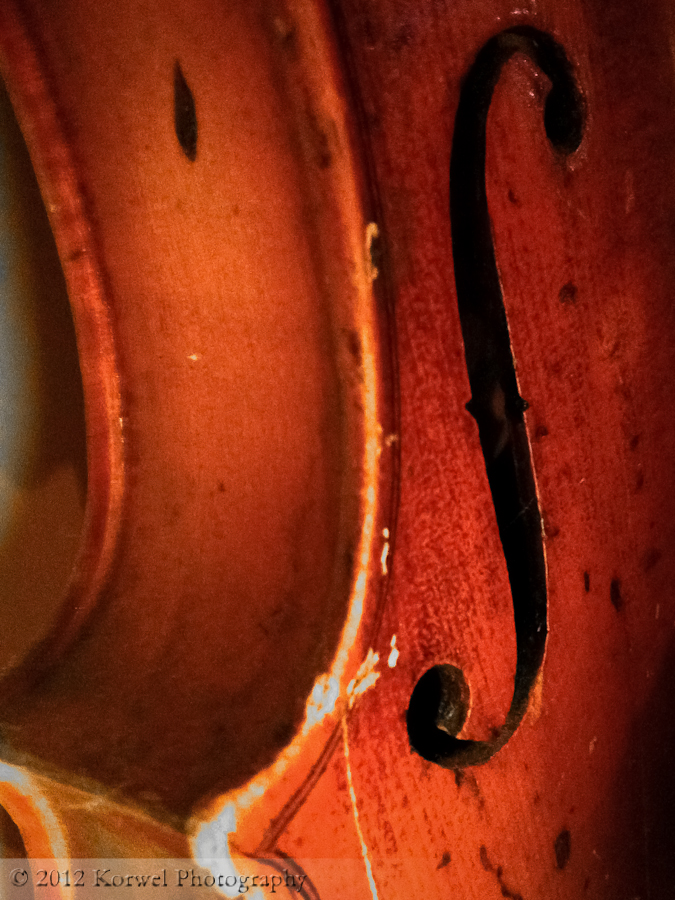 The links in this post are affiliate links. See details of our affiliate policy here.