What Beechcraft T6 has to do with handholding a lens
For air shows, I typically rent a lens if I can (see my post about renting lenses in Poland and why I did not do it then). With my cropped sensor Nikon D300, 200 mm is not enough for a decent close-ups on flying aircraft, but anything above 300 mm works really well. For AirVenture this year, I got Sigma 50-500 mm. Well, not me exactly, my husband ordered it for me. I tried this lens in winter and had a greta fun photographing birds. But it was in bird blind, and most importantly- on a tripod. When I saw it and lifted it this time, I was sure I will not be able to shoot handholding with this lens. One thing to remember about shooting airplanes is that it is all about movement of the prop, so the shutter speed is almost always at 250 ar less. So I couldn't even count on help of the shutter speed, only the vibration reduction and holding steady. But I did surprising good. As one of extreme examples, the image on today's blog was taken at 500 mm focal length. But most of them where in the 300-400 mm range.
And the proper handling technique? See the seasoned pros show you how they do it. Check this video by Moose Peterson and if you are left-eye shooter, here is video by Joe McNally.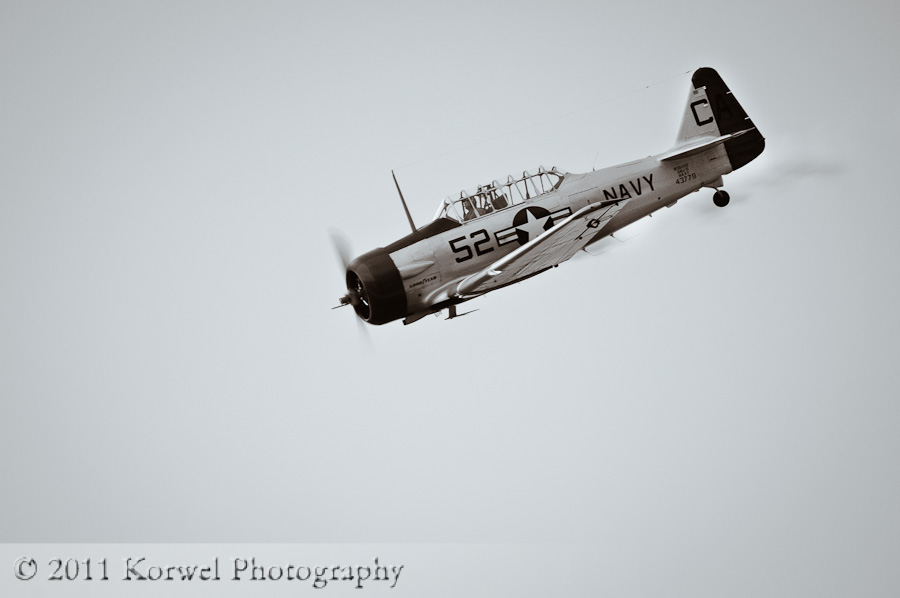 Some of the links in this post are affiliate links- see the affiliate policy here.