My film photography was put on hold for a little while. At least the sharing of it was, I was still shooting some. I got into a messy process of buying a scanner. While I was stuck looking at flat bed scanner 9so I can scan both 35mm and 6×6 films), I got a nice surprise. Somebody in the local camera club was cleaning a garage, and was giving away some stuff he did not need. The flat bed scanner was one of those things. To my astonishment, nobody else was interested- I guess they don;t shoot film. Go figure ;).
While not the latest, greatest model, the scanner seems to be doing excellent job scanning my films and making 400MB files out of it. I needed to go down with available color amount and resolution, to get the files to more manageable 10-20 MB. The final test will be making 11×14 print, but I feel the Epson 1640SU is here to stay. Looking at the price at Amazon for this thing, it saved me about 20 times… Thanks God for small favors.
And today, freshly scanned just for this post a beautiful wild flower which looks just like a rose. This was shot in black and white, shot on Ilford XP2 Super and all post-processing was crop to some normalized ratio.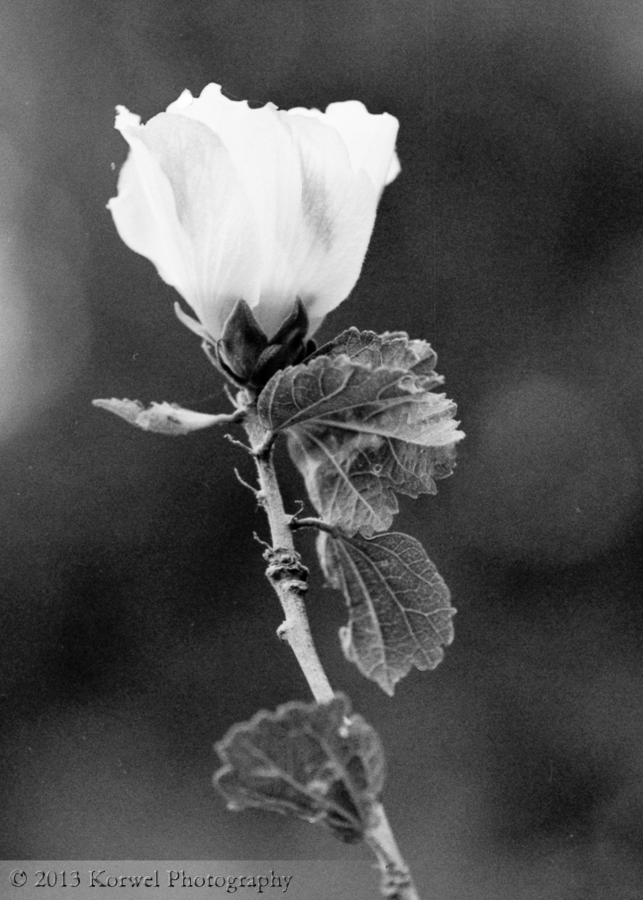 The links in this post are affiliate links. See details of our affiliate policy here.