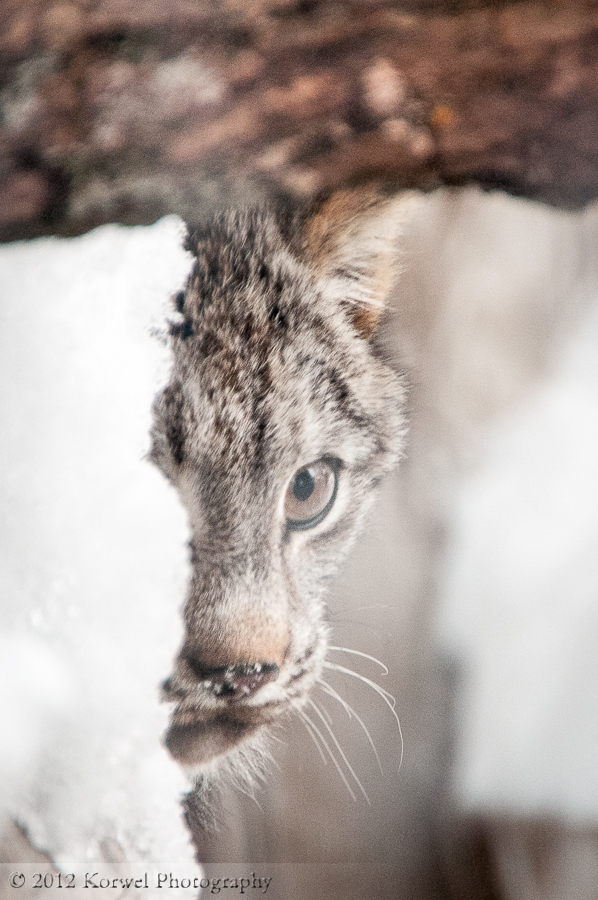 I never considered myself a cat person. Until I had a first cat, that is.
Right now, those animals, both domestic and all other of this species, fascinate me. I think the most interesting for me is to observe wild cats in zoo, and compare their behavior to my cats at home. They really do behave similarly.
Earlier this week, we visited Ochsner Park zoo in Baraboo, Wisconsin. It is a smal zoo, mostly with indigenous animals, like prairie dogs, white0tail deer or black bear. But then, there was a lynx. A young one, born late spring this year. He seemed to enjoy our interest in him, and played hide and seek around his compound.