Amana, IA Worldwide Photowalk 2014 event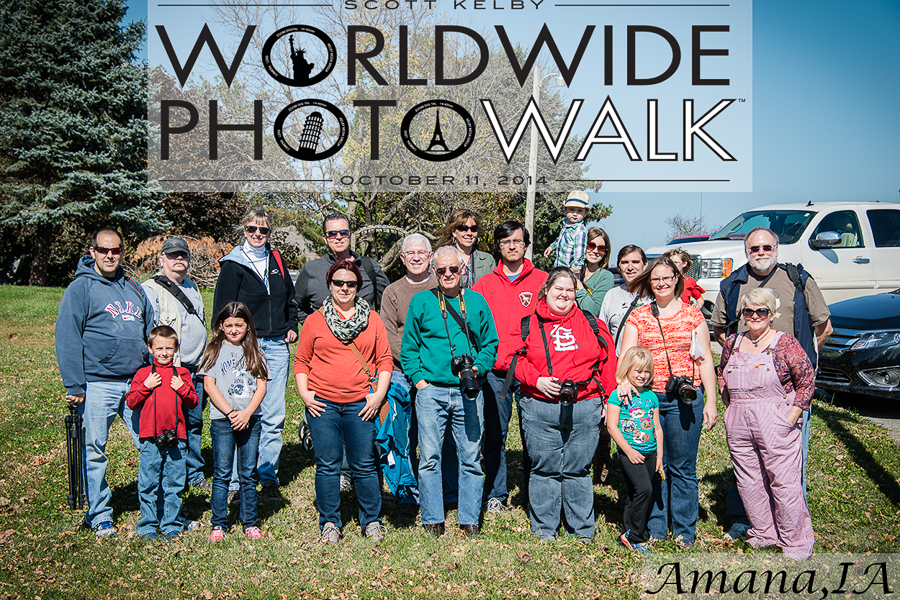 Scott Kelby's Worldwide Photowalk event happened last Saturday in cities and towns all over the world. The final count? 1052 walks were organized, 20072 people signed up to participate in those (and I can only imagine how many people did not sign up, and still participated in this free event).
I had a pleasure to lead a walk in Amana, IA. We had a handsome group of 25 people (including 5 which were late to the group photo, but participated in the social afterwards). The weather, moody recently, spared up and we had beautiful, warm and sunny day, perfect to photograph fall leaves right at peak of the color and all seasonal decorations around town. I had a great time, and I hope all of those, some coming from distant corners of Iowa, enjoyed it, too. I will post few of my images, mostly taken before the walk, when I was doing final scout, sometime later this week. Meantime, I am looking forward seeing everybody elses images, in our local Flickr group and submitted to the contest!