Aviation Friday – Blue Angels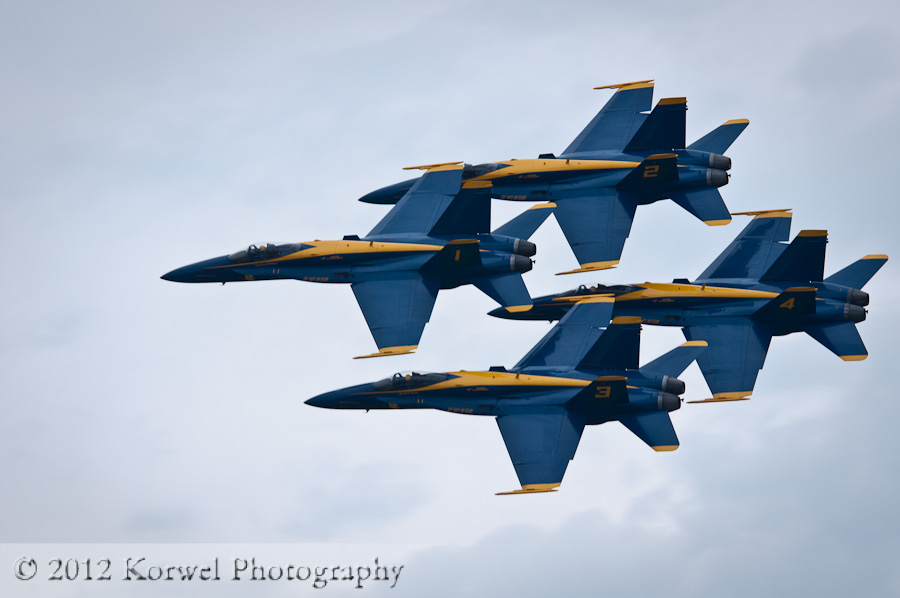 The military part of each air show is always a treat. Each air show had either elit Blue Angels or Thunderbirds to finish off the event and provide the audience with few more "wow" moments.
It is the nosiest part of the air show, truth be told. The F18s Hornets currently flying as Blue Angels can make much more noise when accelerate than Stearman, that's for sure. And that they do. Yet, I love watching them flying, bravely not even tempted to put ear plugs in my ears. I enjoy the loud engine roar and loosing the sight of the airplanes, surprised by finding them behind me a few moments later. I have the uttermost admiration to the precision of the well trained and well rehearsed flight. And it is nice to take a look at the photos back at home and realize, that the smilingly impossible formations are not putting the safety of the pilots in jeopardy. That it is all perfectly calculated and designed to play on the optical illusion, with the position of the viewer well predicted to not revela the secret unless seen from up close. Like on the image below.