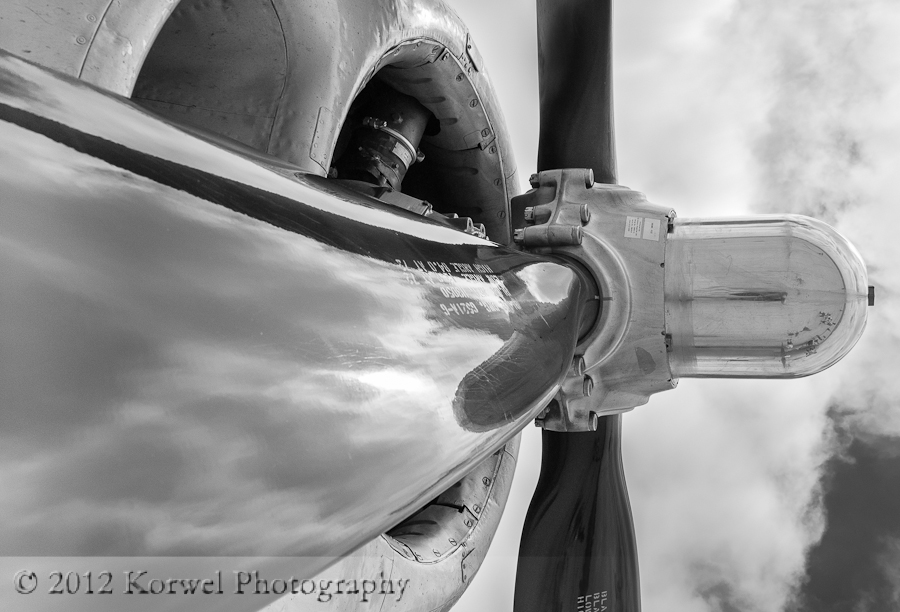 I just realized recently weeks passed, and I have not posted a single photo of B-29 Superfortress, called simply FiFi. It sometimes happens when I photograph several things in short period of time, there is no breath to edit everything landing on the hard drive.
Back to story. This only currently flying bomber from World Word 2 visited Cedar Rapids airport just few days before its appearance in Oshkosh, WI for AirVenture. It was restored to airworthy by a non-profit organization, Commemorative Air Force, and came to Iowa to have the original radio transmitter installed. The radio was restored just for this airplane by retired employees of Rockwell Collins.
We figured, since they offered tours of the B-29 while it parked at CR airport, it will be less crowded in CR than in Oshkosh. Yeah, right. After good two hours standing in the midday sun, we had a chance to spend few minutes in the cockpit and talk with one of members of Commemorative Air Force.