I did some Before & After series in February and March (the pictures of dome, snowy field, pioneer hut, Carnegie Hall and oranges). In some of the posts, I really used an old image, in some- quite fresh one. But the idea suggested by Scott Kelby's post, which inspired me to start the series, was really to pick up images from the archive and re-process them to see how your technique change this time.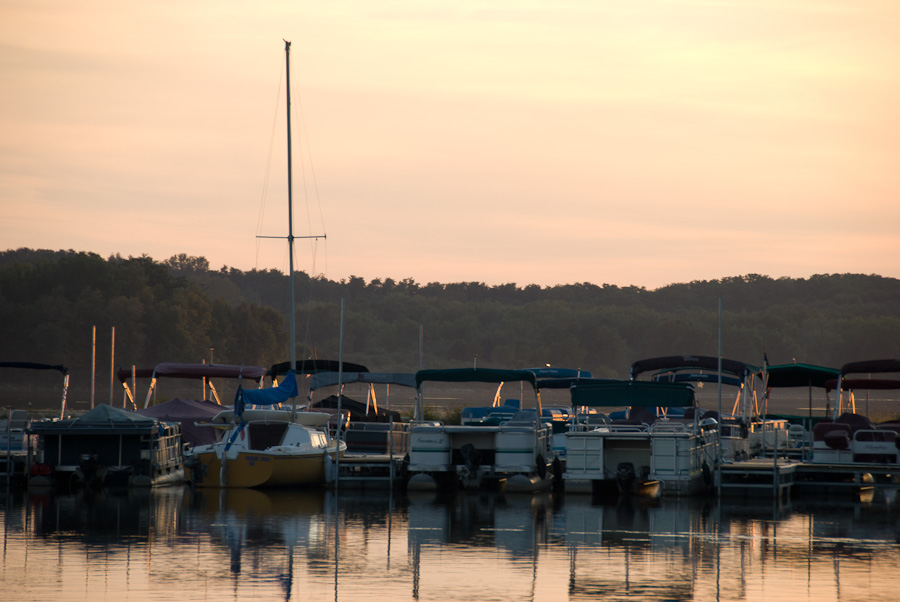 I decided to do another post in the series with one of my images from September 2008. The first, color image is the raw image. It was taken at sunset, in the marine of one of near by lakes. We did a lot of biking along the trail around the lake that summer, and I took a lot of great images there. You can see that the sky is a bit bright, although really interesting in color. Maybe even a bit unnatural. Looking at it now, almost 3 years later, I see that the trees and the boats itself are a bit to dark. You can barely see some of the details in the boats. But I still like, bright again, the bottom part of the image, where the sky and the boats reflect in the water.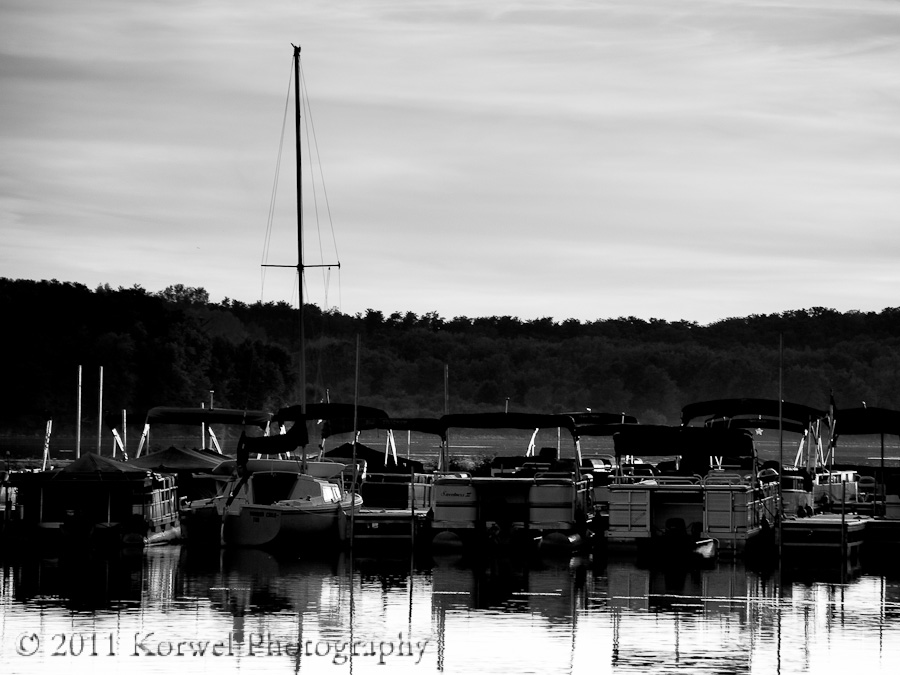 I chose this image and sent it for a photography contest Iowa State Fair contest in 2009. But before that, I transformed it to black and white. It added a lot of contrast. The sky became more dramatic. You notice reflection in the lake better, now, that the colors are gone. Although the sunlight on just parts of the boats creating interesting effect, they are still too dark. I have not seen it then, but I see it now. This print hangs in my office, and I stare at it every day for last month or so. The truth is, I also quite recently really started to pay attention to local adjustments and use them in my post-processing. I think the first time I really understood the importance of those was after reading Michael Fry "Light and Land". In any case, I re-processed the black and white version yesterday. I added two local adjustment brushes, and lightened the boats and a little less- the trees behind them. I also added a graduated filter to darken the sky. Now, the image has a completely different look. And the boats are really a part of the story.