Compact packing – thanks to iPad
Last week, I was for few days in NYC. Since I got an iPad, my gear preparation for such a trip got far more compact. I thought some of you might find my list and organization interesting, too.
My base assumption is that all the gear I am taking needs to fit my inconspicuous Passport Sling Camera Bag, which I bought for my previous trip, to DC, and revised on blog. It is perfect not only for an urban photowalks by myself, but also works pretty good for hiking.
I pack there my Nikon D300 with Nikkor 18-200 mm zoom lens great for overall shooting, Sigma 30mm f/1.4 lens (equivalent of nifty-fifty for my cropped sensor camera, f/1.4 for low light, interior shots) and Lensbaby with aperture and macro kits, which are plain fun to use.
But this is not what makes the system compact. What I do not do is I do not take my laptop computer with me at all anymore. And still have all my photos in two copies at the end of each day. One I have on the cards, which I do not format each day, just change to empty one when needed. The second copy I download to an iPad using a camera connection kit. The added advantage is that I have then the pictures available to post on the blog right away. I tried it twice already, but it seems that third time is the charm. This time, I was not only able to download and process full RAW files from my Nikon, I was also able to save them to JPEG. System worked, and as long as I had time to post, I was able to blog my images right there, from the hotel. At the same time, an iPad was with me all the time, not adding too much weight to the bag. I was able to note blog posts ideas, answer e-mails, check RSS feed in the down moments. I was not very convinced to buy an iPad in the fist place (although I can appreciate cool gadgets, I have not seen the need), but now I am addicted to it. And discover new ways to put it in use every day.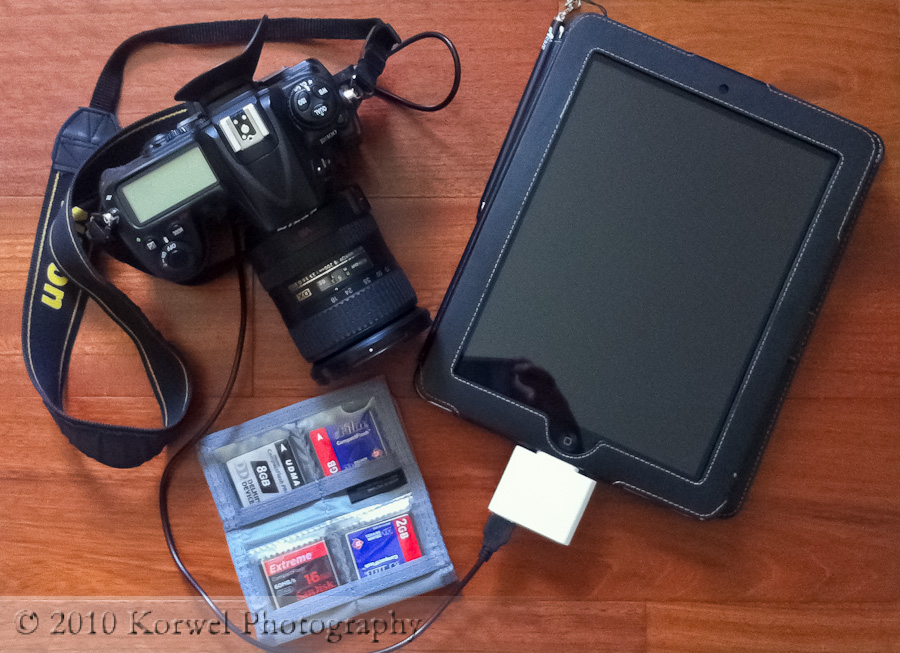 Some links in the post are affiliate links. Read about affiliate policy on this blog here.