Exploring landscape with David DuChemin's "Portraits of Earth"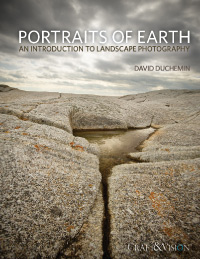 Craft & Vision just celebrated its third birthday last week. I started to follow David DuChemin's web presence closer to two years ago. I knew about him before, read "Within the Frame" and "Ten", yet his blog was not all that interesting to me. It changed when his blog matured and his photography moved from environmental portraits for humanitarian work towards those very moody landscapes, taken in beautiful light and carefully post-processed.
I was thrilled when I saw the announcement of Craft and Vision newest e-book- "Portraits of Earth. And introduction to lanscape photography" by David DuChemin.
I knew I am in for a treat. I expected an e-book of secrets revealed on thought processes, equipment and stuff, about my favorite images taken by David during the span of those years he spent mastering the landscape photography. And most tof those in the e-bool I have never seen before in previous e-books or blog posts.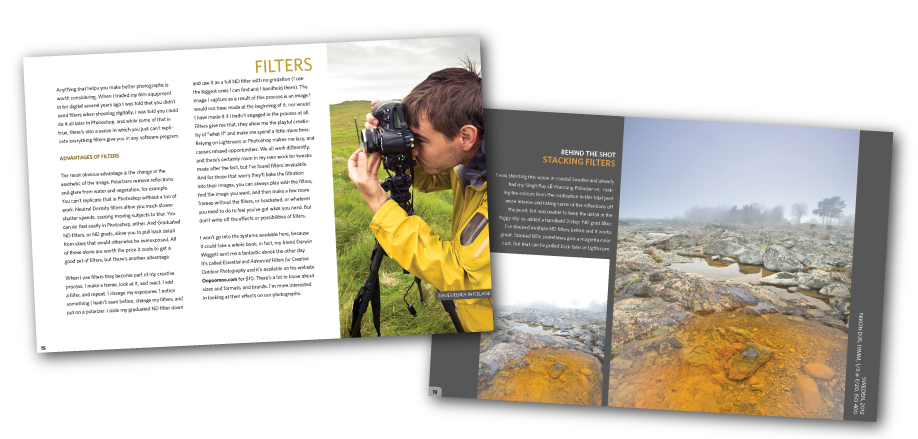 "Portraits of Earth" did not disappoint. Although it is written in a less formal way then usual, the 62 double spread pages e-book offers what I would call a collection of essays on landscape photography. You will not find the photography basics here. The e-book is written from the point of view of the experienced photographer taking on a new genre. David DuChemin shares his three years of experience in landscape photography, tells what worked for him and what he learned along the way. Between those essays, you will find pages with short tips and tricks, just a sentence or two describing particular technique or accessory you should use to get better photographs.
"Portraits of Earth" is divided several chapter: there are chapters about Gear, Light, Line and chapters for place specific tips for Land, Water, Snow and Details. As David used to say "Gear is good, vision is better", chapter about gear is not focusing on camera recommendations, not even brands, just lists the useful features. Unfortunately, many of those, like Depth Preview button, can be found only on more advanced DSLRs. Yet, more time is spent in this chapter on lenses, filter and tripods, than on cameras itself.
The Light chapter discusses few types of natural lights, the most often encountered conditions when working outdoors. David shows what each type of light brings to the landscape photograph, with examples of David's own work.
The Line chapter is really a composition chapter, yet the line as compositional element is stressed the most, along with visual balance. Far more details on composing images can be found in David's "Photographically speaking", where he sends the reader, there was no need to repeat it all here.
The last four sections, Land, Water, Snow and Details contain a subject specific tips, including great suggestions on taking care of your gear while photographing in different weather conditions.
David duChemin is not providing easy answers to photographic questions in "Portraits of Earth". But he asks those questions, making the reader think about answers, and providing tips to find the solutions. The rest needs to come from going out and photographing. Like he did.
"Portraits of Earth" is beautifully illustrated with David's images, taken over just a three year period, on all seven continents! David added exif data along with geographically information to his images, to allow you to study the decisions he made before taking the image, and learn from that, too.
David DuChemin is an excellent and patient teacher, freely sharing his experience. If you would like to learn from him how to improve your landscape images I recommend taking a look at "Portraits of Earth". Do it now, and take advantage of special introductory price of just $4 if you use the code EARTH4. If you would like to purchase it along with few others e-book from ever growing Craft & Vision collection (most of them reviewed on this blog, click here if you want to learn more), use the code EARTH20 to save 20%. Just don't wait too long, the codes expire on September 9, 2012 at 11:59 pm PST.
If, on the other hand, you are just interested in David DuChemin's writing, visit his author's page here, and save 20% on all 16 of his e-books. No expiration date on this offer, as far as I can see.
And three lucky readers who bought "Portraits of Earth" by September 10 will receive a signed 8.5×11 fine-art print of the cover photograph.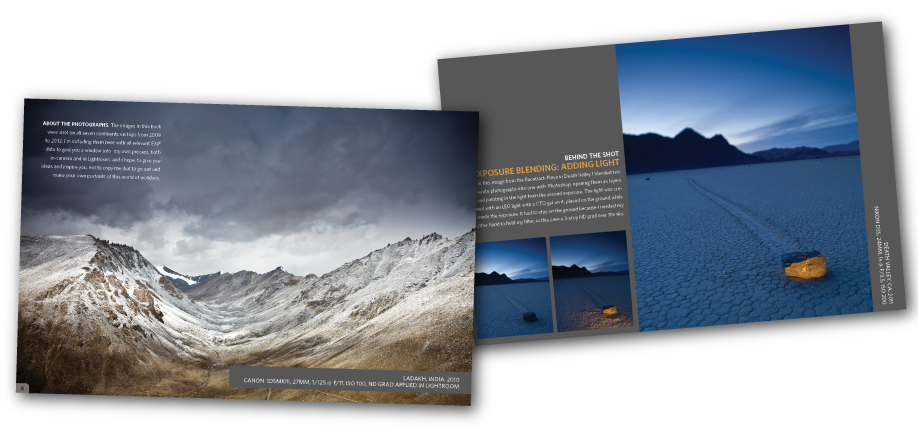 The links in this post are affiliate links. I was also provided a free review copy of the e-book. See details of our affiliate policy here.