Exploring masters – one contact sheet at the time
This week was supposed to be devoted to Andre Kertesz. It did not work out, since the book about him I picked up from the local library was more like time frame of his work, rather then focused on particular type of images. I wanted to explore his still lives, rather then scenes and portraits.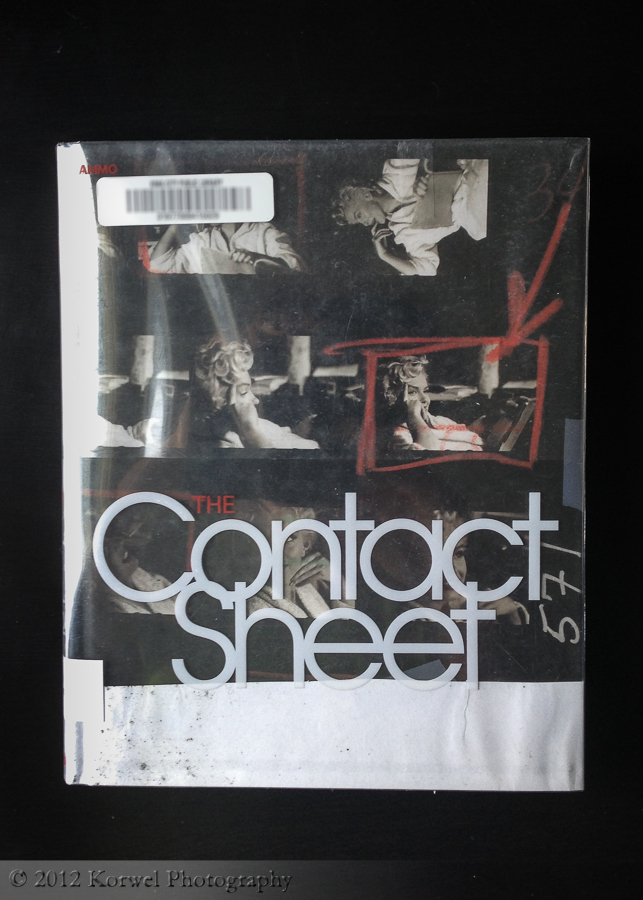 Luckily, I had a back up plan and another photographic book. I have heard about "The Contact Sheet" by Steve Crist from several blogs and podcasts I follow. I had an idea what to expect.
I knew I will be looking at the raw, unedited contact sheet, or successive images of how the photographer worked the subject. With a chance to see, which one would i pick, and which one he/she did. I guess I did not expect how much fun it will be, to actually see if I would make the same decision. I was right in few cases, but mostly- not!
It was also interesting to see, that many of the images did not look like a final print- how they were cropped, or flipped in few cases. And they say you can do all in post-processing now, in digital. Well, digital did not invent all the techniques. It is quicker and easier now, but it all existed before.
Having such a wide variety of photographers and subjects in one book, helped me to understand a bit better what is the meaning of the elusive "gesture" and/or facial expression in choice of the best photograph. And how it relates to what the photographer intended story of the image is. In fact, I have spent significant amount of time studying small thumbnails of contact sheets of sessions with Marilyn Monroe (by Elliott Erwitt), Carla Bruni (Michel Comte) or underwater series by David Doubilet and many more. I really wanted to see what made the photographers choose the image they did. Great lesson in editing.
There is quite a few big names in the book, like Dorothea Lange, Elliott Erwitt, Imogen Cunningham, Saul Leiter or Steve McCurry (I am not mentioning here all I heard before ;). But just as many artist I have never heard of, both "classic" as well as quite contemporary, like Adam Jeppesen or Alex Prager. It is to show how little I still know about the history of the medium.
I would encourage you to take a look at "The Contact Sheet" by yourself. A lot of theory you learned from books like "Photographically speaking" comes to life by studying unedited work of the masters.
The links in this post are affiliate links. See details of our affiliate policy here.