Exploring the masters- Alfred Stieglitz
Today's "Exploring the masters" is not, however, book centered. I am not the only one fascinated with this one of first big name photographers, so there is a lot of resources on the Web to get to know him. These are just the handful of links to the sites I follow, featuring Alfred Stieglitz work: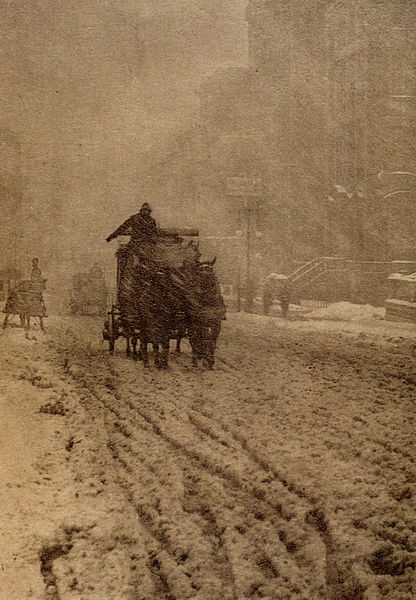 – Spotlight feature on Faded & Blurred – collection of Alfred Stieglitz images accompanied by very detailed biography of the photographer. If you are to see just one of those link, this should be the one. Guys at Faded and Blurred are good in their research and curating. I strongly recommend checking out their blog.
– "Eloquent Eye" documentary made for PBS, featured on PictureCorrect blog. Almost an hour and a half of history and photographs by Alfred Stieglitz.
– another great documentary, also about an hour and a half long, found on John Paul Caponigro blog
– a gallery of images by Alfred Stieglitz and few words about his life on The New York Times- Lens. Contais some of my favorite images: "The terminal" and "Old and new New York".
I saw Alfred Stieglitz work for the first time in MoMA, in New York City. His work intrigued me, so the first thing I did after coming back was to check out couple of books containing his work for closer look. It was fascinating, to see photographs made at the turn of previous century. Not only from historical point of view, but that, too, fo course. Can you imaging walking the streets of NYC with horse carriages around you?
I look at his images with realization, that he might as well have been (or really was) the first photographer to tyr things like freezing the movement (look at the carriage in the image at the top), night scenes, portraits of dramatic hand gestures…
If you would like to see more of Alfred Stieglitz photography, I recommend those two books from local library or Amazon:
– "Alfred Stieglitz" by Graham Clark
– "The photography of Alfred Stieglitz" edited by Therese Mulligan
Also, note that Alfred Stieglitz images are currently in the public domain, and many are available at WikiCommons.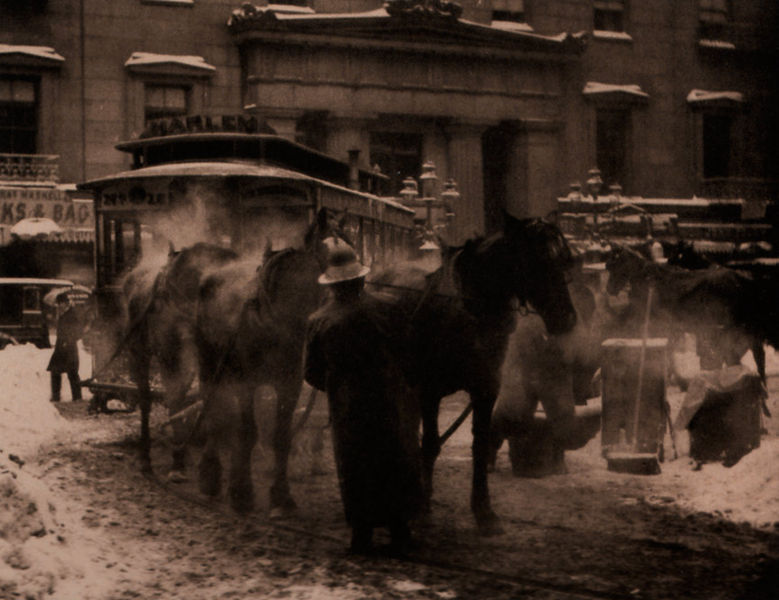 Previously in the "Exploring the masters" series I published:
Some links in this post are affiliate links. See details of our affiliate policy here.