Exploring the masters – John Szarkowski "Looking at photographs"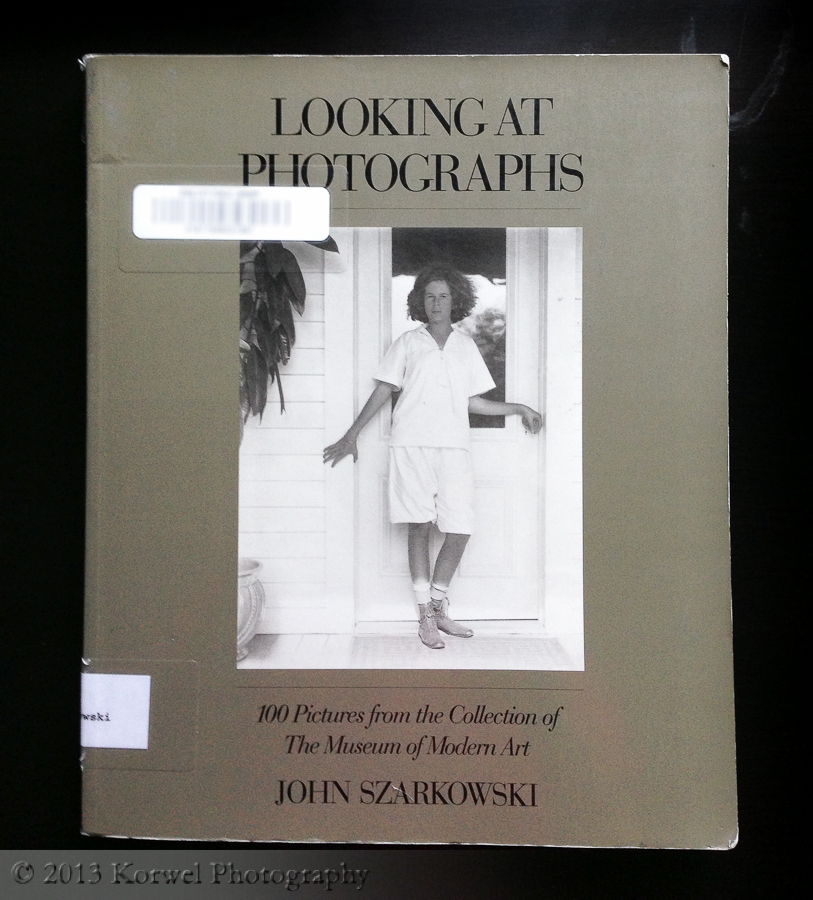 For this weeks edition of "Exploring the masters", another anthology. "Looking at photographs" is a book consisting of 100 images chosen from the collection of the Museum of Modern Art (MoMA) in New York City. The images differ in age, starting form beginning of 19th century up to time of the first edition of the book. They are ordered chronologically in a book, and were created using a wide variety of techniques, and are of different subjects. While it might seem like a mess with no theme, it is something I actually appreciated about this book. It allows you to get familiar with the milestones, in a sense, of the photographic medium. And while some of the photographs were made by rather famous artsist (and some, not so famous), it was refreshing to see not the most popular work of those big name photographers. For example, when I hear about Dorothea Lange, her "Migrant Mother" comes to mind, as this is her best known image. In Szarkowski's book, there is totally different image presented, but from the same body of work. It helps getting to know the artist for more than one extraordinary image.
Another reason I really enjoyed browsing through the pages of "Looking at photographs" are the essays which accompany each of the images. Written by Szarkowski himself, each essay is unique. Some of them focus on the sociological context of the image, while some- more on the technique or other photographic historical fact connected to the image. And some are about the image itself, subject or composition. He has a great knowledge of the photographers and photographs, and finds those surprising connections between things which just make you realize how little you know. While some of those essays are a bit on artistic school pretense side, they still make an interesting read. They remind me of a series on LensWork blog, "Looking at Images", where Brooks Jensen does similar thing, perhaps focusing more on composition and light in images, rather then their context. In both cases, each essay is standing on its own ground, unrelated to what comes before and after them.
If you would like to quickly learn more about the history of photography, while discovering some of the great photographers you maybe have not hear about before, "Looking at photographs" is probably the great choice to get from local library or Amazon.
Previously in the "Exploring the masters" series I published:
The links in this post are affiliate links. See details of our affiliate policy here.