Exploring the Masters- light and shadow by Edward Weston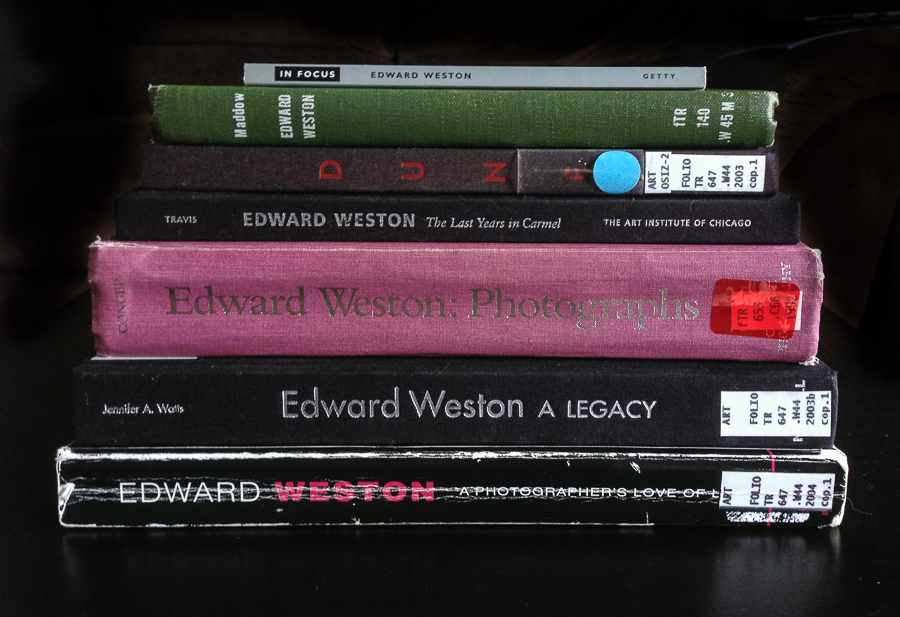 I have to admit I was taking a shot at looking at wok by Edward Weston several times. In fact, I am working on this post on and off for couple of months now. And I am rather determined to get it out today, and move to some other photographer.
The first time, I've got the book "Edward Weston – A legacy" and had very mixed feeling after browsing through it. It was not at all what I expected. I was looking for beautiful black and white landscapes, some still life. What I found were few of those, all right, but also a number of nudes and some portraits, and some dead birds. Many architecture/industrial images. Some family snapshots.
However, I did not give up, and went through library collection to pick larger selection of Edward Weston work. I took everything which did not have "nude" in the title, hoping to get an unrelated portfolio or two. Some of the books a looked at were: Edward Weston: A Photographer's Love of Life, Edward Weston: Seventy Photographs, Edward Weston: The Last Years in Carmel, In Focus: Edward Weston: Photographs From the J. Paul Getty Museum, "Edward Weston: Photographs from the Collection of the Center for Creative Photography", "Edward and Brett Weston: Dune". It was hit and miss, really, and few of the books turned out to be just dead weight.
"Edward Weston: Photographs from the Collection of the Center for Creative Photography" was very promising, and turned out to contain only thumbnail size images, although quite a few of those. I decided it was too difficult to look at them at this size, and skipped this book.
One of the books I fall in love instantly was "Edward and Brett Weston: Dune". It contains, as title implies, a collection of photographs of two Westons: father and son. Shot in the same place, they show similarities and contrast of the work of two great artists, each in its own style. This book also contained my favorite subjects of Weston photography, dunes. I really liked the texture, the shapes, curves which both Westons appreciated so much.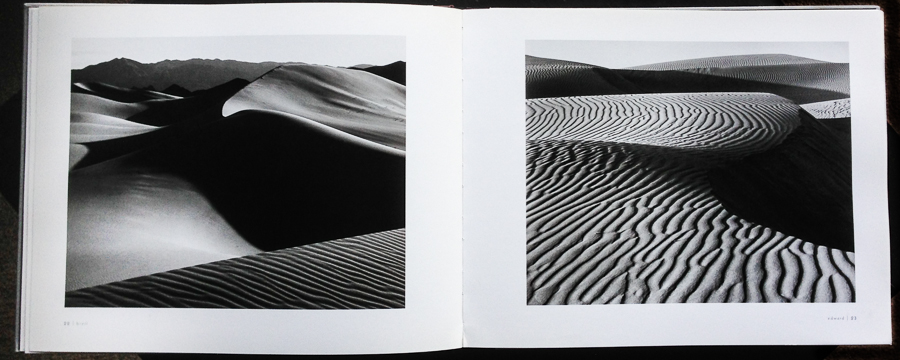 The one thing is for sure- Weston had a mastery of incorporating light and shadow for shape and texture defining in his photographs. This is what I admire in his vegetables (Peppers, Cabbage Leaf 1929), some of the nudes (Nude, Chris Wilton, 1934), nature. The rocks and waves at Point Lobos, the dunes, Oceano, are some of my favorite series.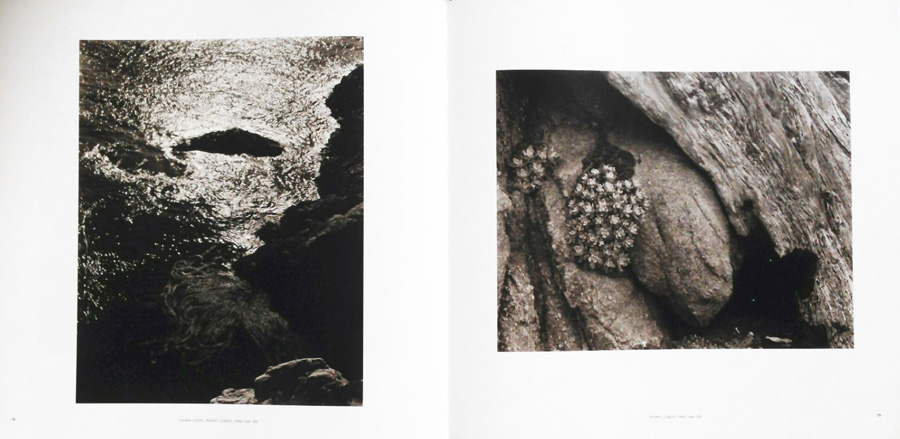 I think the biggest problem I encountered exploring Edward Weston was that almost all of those books tried to give as broad overview of his work as possible. Thus nudes and portraits were presented side to side with his landscapes or still lives. I feel more and more strongly about one theme, project type portfolios, as they allow me to explore better the vision and style of the artist. I have to admit, they also allow me to skip the generes I do not care for… From that perspective, "Edward Weston – A legacy" was the most organized one, and I ended up going back to it few times.
To learn more of Edward Weston work, take a look at following links:
For more posts in "Exploring the Masters" series visit the summary page.
Some links in this post are affiliate links. See details of our affiliate policy here.