Exploring the Masters – snapshots, Polaroids and masterpieces of Andre Kertesz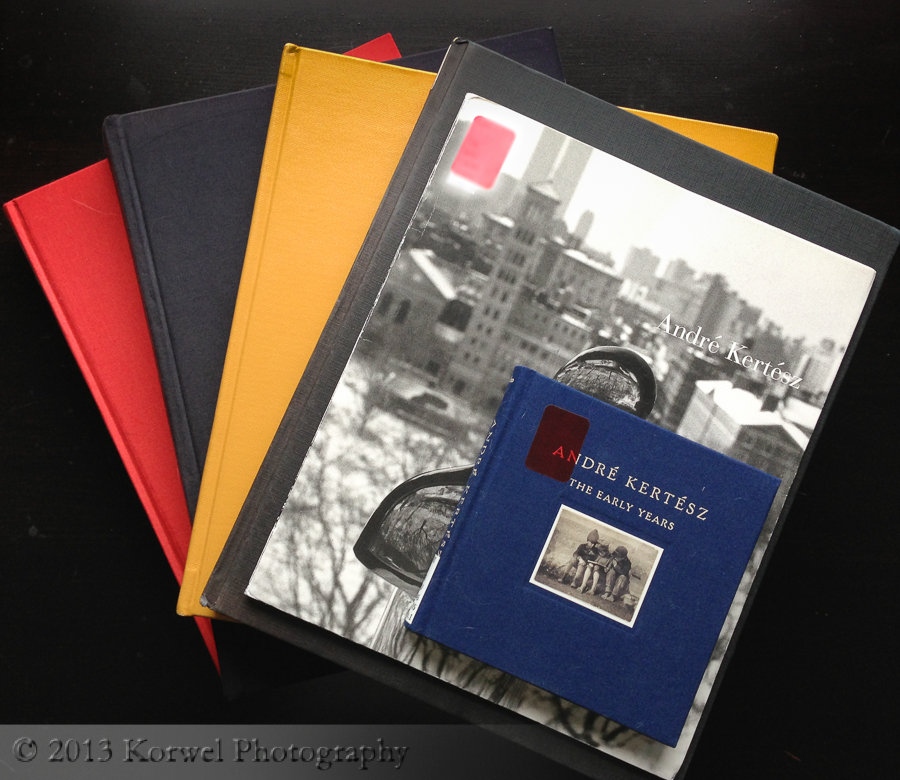 Andre Kertesz was high on my list of photographers to explore in Exploring the Masters series on blog, mainly for his still lives.
He was also another one, like Edward Weston, who had a least a shelf of photography books in the library. I tried to be selective, aiming at seing as many different images as possible (see the list below this post). The problem is, authors of those anthology photography books tens to select same images over and over again, each wanting to highlight same masterpieces. While I appreciated Jeno Kertesz, The Dancing Faun or Circus, and definately The fork (see this commentary on LensWork Daily blog), many of others, especially early ones, had a snapshot feel to it (A red Hussar Leaving or Ballet, 1938, for example).
At the same time, I had to admit, I really liked his street type of photographs, where he skillfully took advantage of high point of view, like top of the stairs or floor of the high-riser (was he the first one?). There are many taken just looking down at the roofs of neighboring houses, from his time in New York City. The images of people under Eiffel Tower, of street in Tokyo or Washington Square in New York are some of my favorites. See for yourself in those spreads (please click on any to see a bit larger version, in a Lightbox):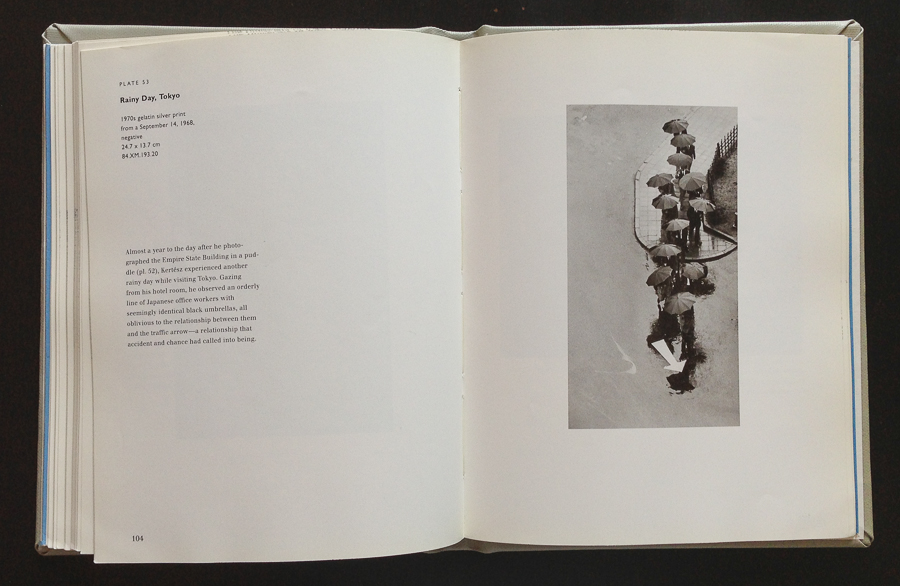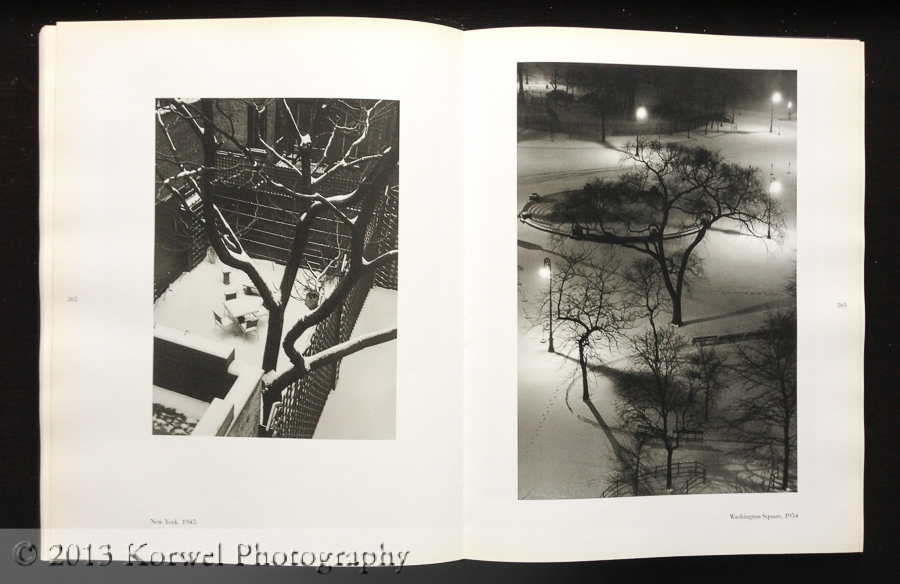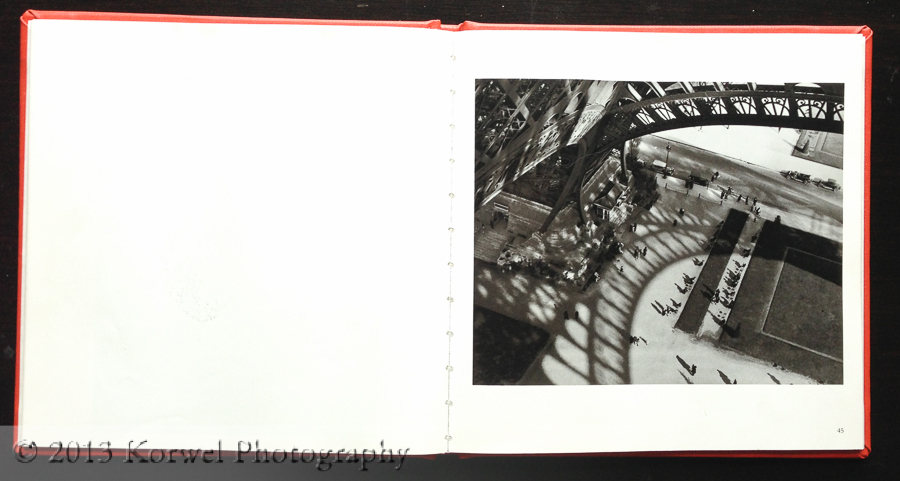 Yet, it was quite refreshing to open Andre Kertesz. The Polaroids. It felt like this book was there by accident.It had such a surprisingly different feel to it.
"Polaroids" contains very different body of work by Andre Kertesz in almost every aspect. First, the are all full of color, compared to all other images which look traditional, black and white. Then, the muted colors and blue cast, so popular now in the form of filters on Instagram and such. Yet for such snapshot feel to them, they are so artful. With small size and white frame around, you tend to look at them as drafts for "real photographs", but they are not! Great light, particularly for still lives and few beautiful shadow shots, abstract feel to reflections and distortions… Most of those shots look like they were just taken around the house, using every day objects you can find around it, just positioned carefully in respect to light and composition. I keep coming back to flip through pages of this small book, finding new favorites each time.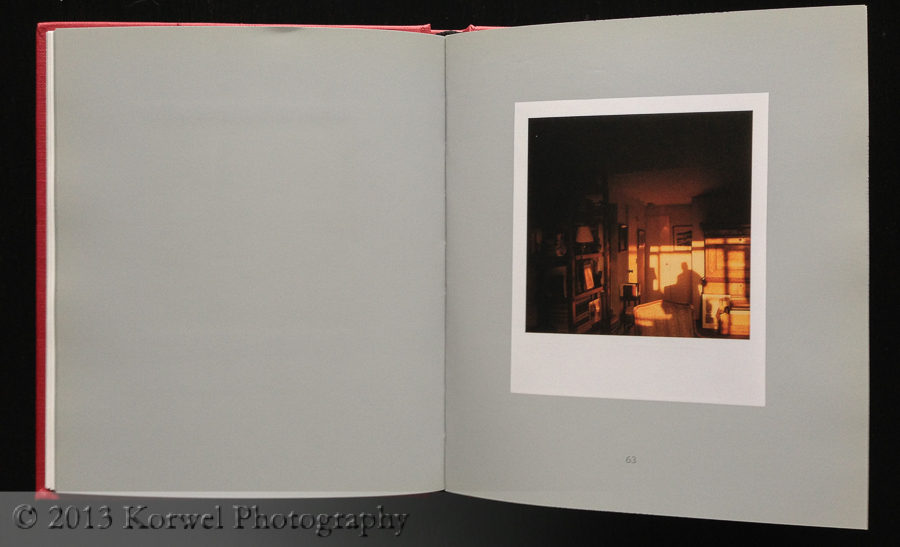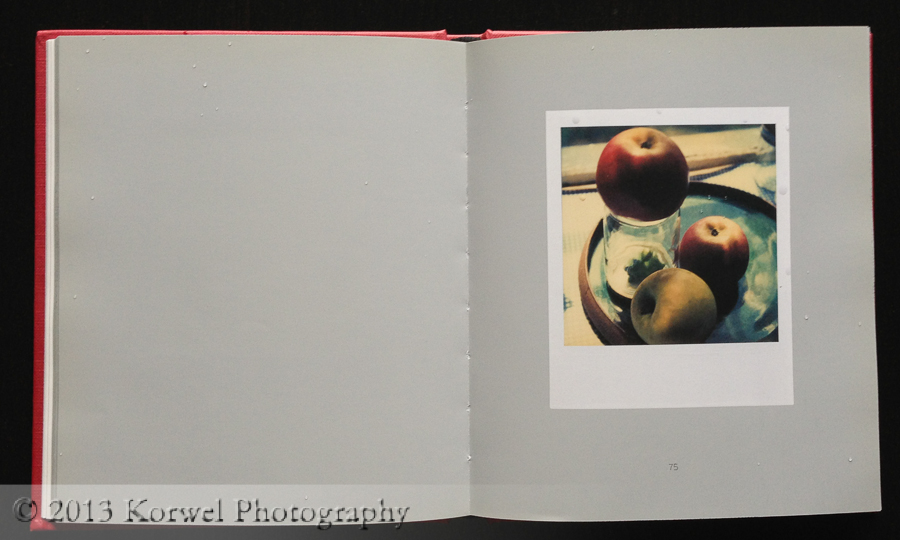 Here is a list of some books containing work of Andre Kertesz, with short summary what I found in each. There were few more, which did not contribute nothing for me, and many more I did not even look at…
Have I inspired you to go and check out Andre Kertesz and some other current and past maters of photography? See who else I wrote about in "Exploring the Masters" series here.
The links in this post are affiliate links. See details of our affiliate policy here.