I am thinking a lot recently about the photo projects. Still feel I need to start working on one, rather then creating tons of unrelated images in my daily shooting. Cannot decide on the subject though.
I explore a lot of projects of others (like on pages of LensWork magazine). Browsing through images, I often wonder about how single images and whole finished project fit together. I find often that many of the images taken out of the context of the project would not stand on its own. They are just not all that interesting. They gain some importance only because they add some part to the story. Or do they?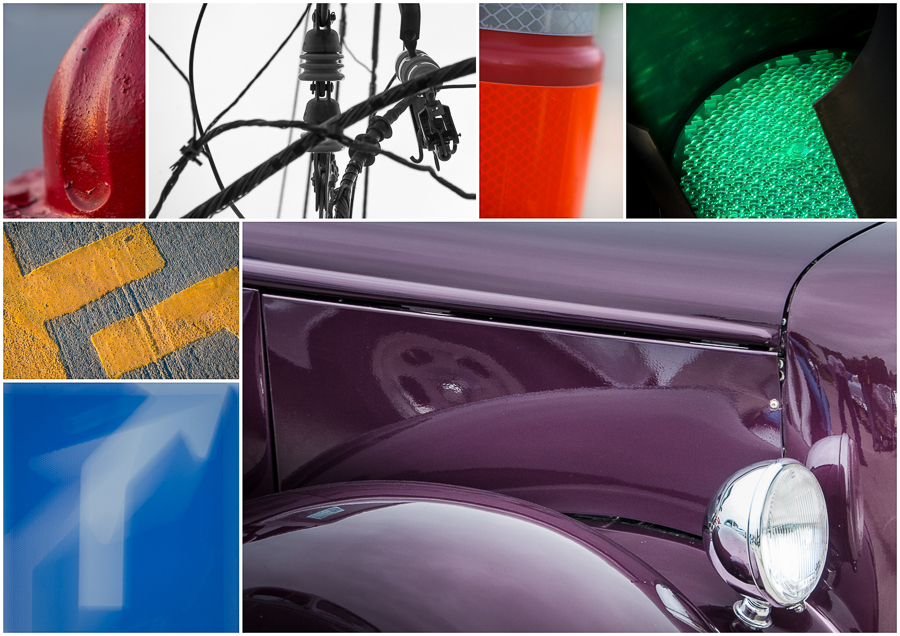 I just finished a small color project on Google + (another edition of Susan Porter's week of color assignments, here are summaries of the first and second editions). I am sure it is not a real blow project, but I find those toy project very inspiring. Having narrowly defined focus for just few days- color a day and self-imposed theme (this time it was "Found on the streets") makes me put more effort into creating images.It is such a sense of accomplishment to put a collage when the project is done!