Get to know Craft & Vision e-books – for free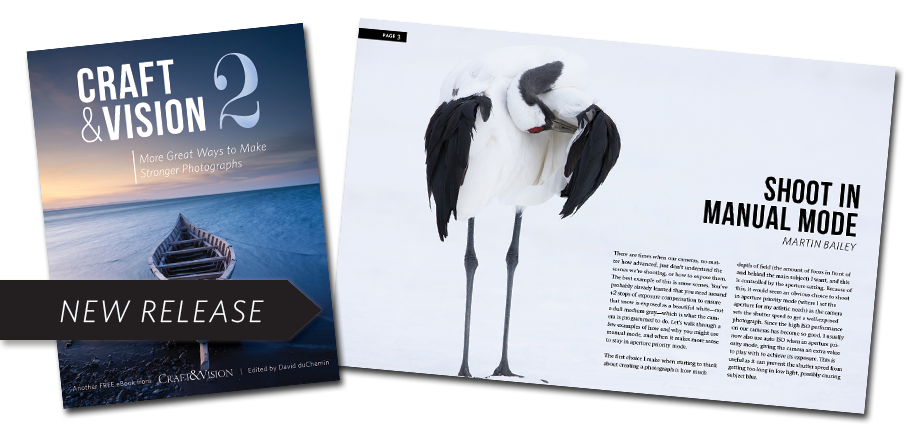 Just a couple of weeks ago, my favorite photography e-book company, Craft & Vision, released one more gem, "Craft & Vision 2. More Great Ways to Make Stronger Photographs". It consists of nine articles written by the choice of six of Craft & Vision authors. Think about it is as 45 pages of great photography tips, varying from getting a sharper image to looking at the photograph in black and white. And did I mentioned that the price is whole $0?
What's in the e-book?
Martin Bailey – on how manual mode makes it easier to shoot and tips for taking sharper images
Piet Van den Eynde – on how to post-process images efficiently
Nicole S. Young – on using light (and shadow) for better images
Dave Delnea – on how to find and define your style, by looking at your own images
Sean McCormack – on how to use flash to take better portraits, outdoors
David DuChemin – on simplifying the composition, how to use black and white conversion to study the image and taking advantage of every light situation
What's in it for you?
Regardless if you are an avid reader, or have never seen any of Craft & Vison e-books, take a look at this offer and download "Craft & Vision 2". After all, it is FREE.
If you like it, check out the previous free e-book, "Craft & Vision".  
And if you still have not enough, use the special offer hidden in "Craft & Vision 2" and get "Craft & Vision starter kit" (discount code and content of the kit is revealed in the e-book). After all, it will give you just a taste of all those great photographic e-books covering variety of subjects, from video and timelapse to taking macro images, landcapes and portraits, available form Craft & Vision, for just $5 each.
No risk involved, nothing to think about- just go and download "Craft & Vision 2" for free now by clicking here.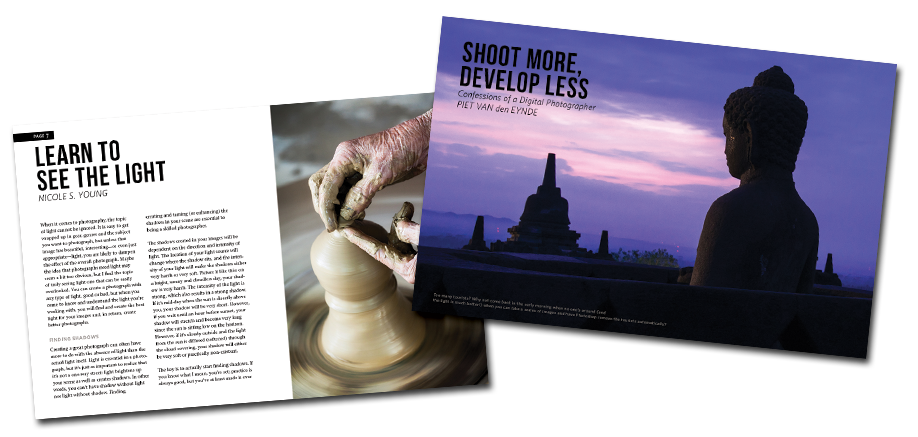 The links in this post are affiliate links. See details of our affiliate policy here.