I have a very exciting news to share today. As of today, Korwel Photography Store is open to the public. You can purchase there beautiful, fine art quality prints or instant digital downloads of some of my favorite photographs. Go and check it out here and tell all your friends about it. And if you decide to shop, use coupon code grandopening to save 25% on your total purchase! This special coupon will be valid till November 25, 2013.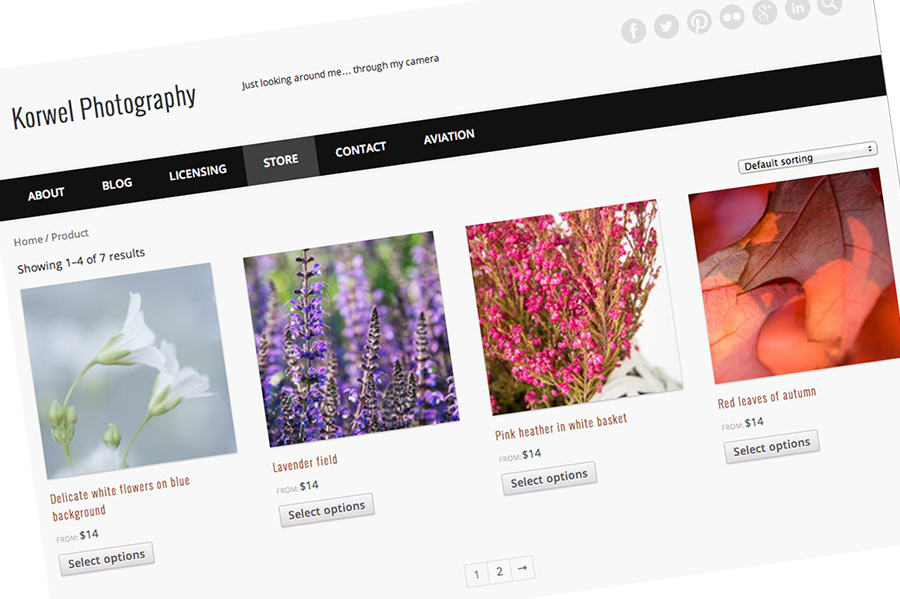 This project to set up the store was in works for good half of the year. Most of the time was spent on finding the best plug-in to run the store, not an easy task considering all free and paid options. The decision to stick with WooCommerce was eventually made couple of weeks ago, and things progressed quickly from there. With great help of Tomasz I was able to figure out how to adapt this broad-use, free plug-in to needs of photography store, containing both physical and virtual good. Final touches were put last weekend, and today is the day to tell the world about it.
There is currently a single gallery of my nature photographs. Few more are coming soon- look out for collection of black and white images, this one is in the works already!