Learning by example with "Light & Process: Landscape Photography" by Nicole S. Young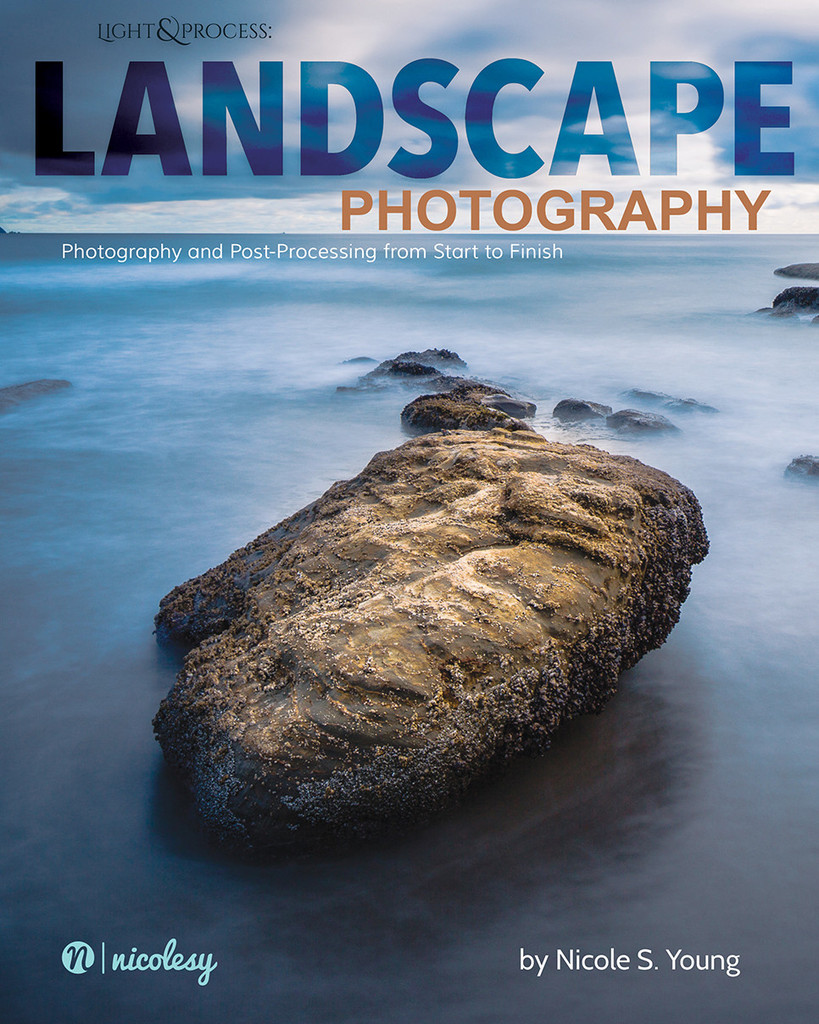 I have recently read "Light & Process: Landscape Photography" by Nicole S. Young. It is first in her new series of "Light & Process" – e-books exploring particular genre of photography by thoroughly studying several images she took. You can follow Nicole through her whole artistic process. She gives details on every step, from spotting the scene and making technical decisions of lens, aperture etc., through composition to post-processing workflow and finishing touches. While post-processing is the main focus of the e-book (and additional material, see below), you will also find in the e-book a lot of great tips regarding composition, accessories (like tripods, ND filters) and useful apps. You can also, instead of reading the text of an e-book, just watch the videos purchased in the package or separately.
While this short e-book is by no means exhaustive in exploring ins and outs of landscape photography, there is some value in studying Nicole's approach. So let's see in more detail what you can find in the "Landscape Photography".
What's in the e-book: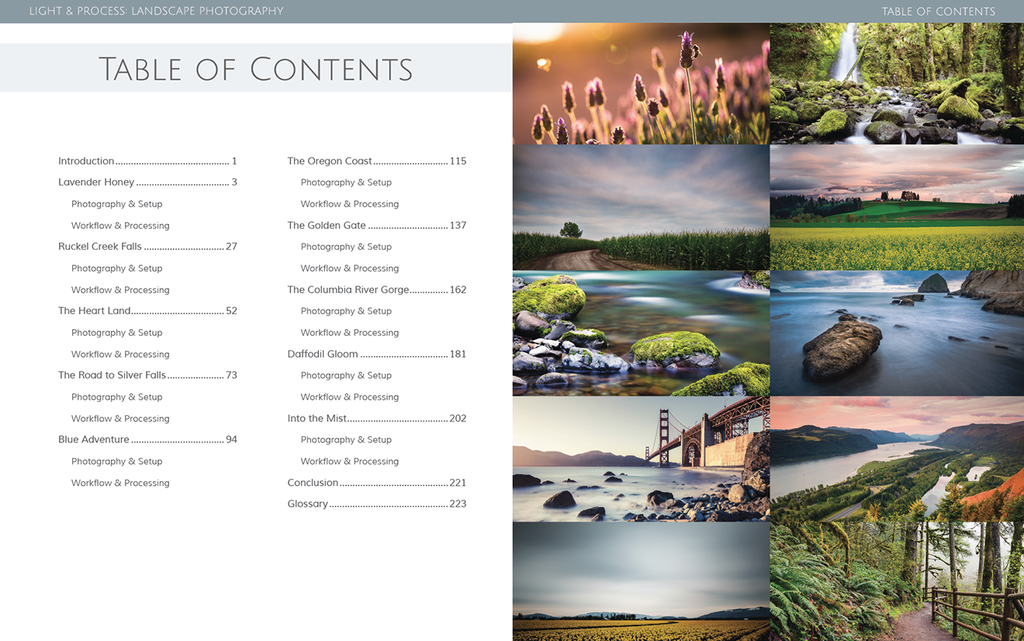 What's in the package:
two versions of the e-book – vertical and horizontal, so you can read it on any device
17 presets used to process example images – for Lightroom, Photoshop, Perfect Effects and Nik Efex HDR Pro
practice files of images featured in the e-book
10 video tutorials showing post-processing step by step
detailed step by step explanations of artistic, technical and software related decisions, plus additional tips when useful. Great teaching without overwhelming with too much information.
step by step post-processing workflow with practice files to be able to follow along with text or video
use of plug-ins – I am still of the opinion that not everybody can (and should) afford them. Plus, using more than one software requires from reader to have at least basic knowledge of each of used applications, which makes the material less accessible.
not much variety in the example images and also in post-processing workflow. Using ND filter and combining exposures seems to be dominating tricks.
lack of reference to all the supplementary material accompanying the e-book. It would be also a great incentive to purchase all the goodies have they been mentioned in appropriate spots during reading of the e-book (or linked?).
Overall, if learning by following examples is your preferred method, "Landscape Photography" is a great choice. The e-book itself costs $10, the whole package with presets and video tutorials – $30. Those and additional purchase options are available in Nicolesy store.
UPDATE: if you cannot make up your mind, take a look at the free chapter and a free video tutorial to see the value you are getting in the e-book/package by clicking here.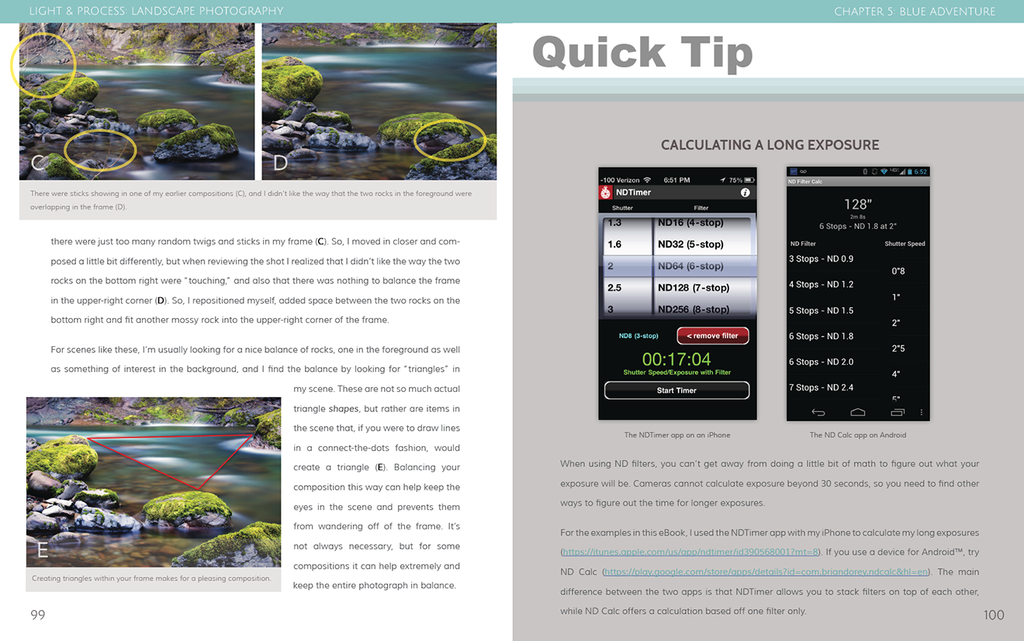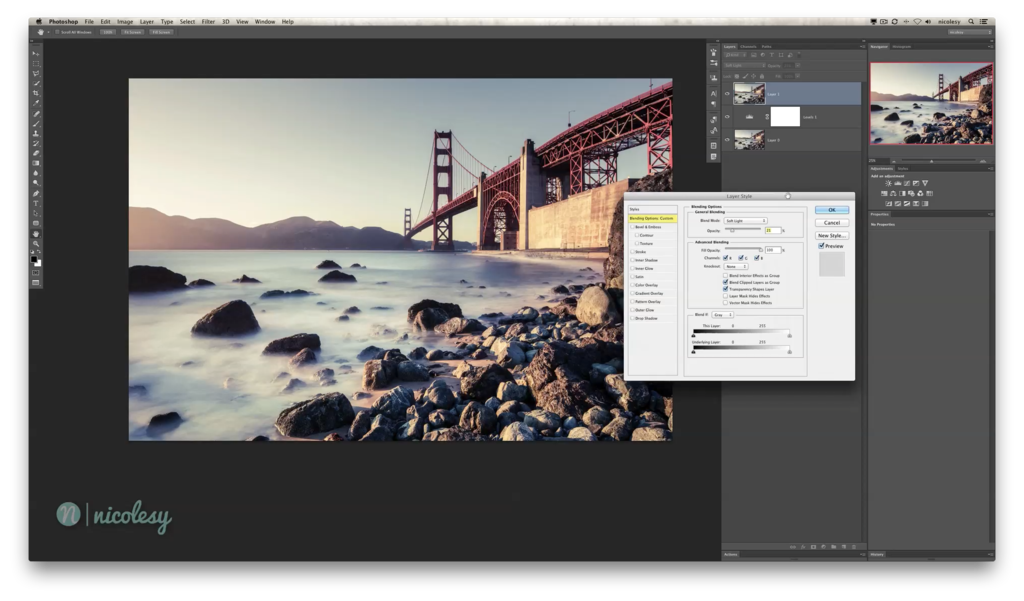 I was provided with a free review copy of the e-book. The links in this post are affiliate links. See details of our affiliate policy here