"Making light 2" by Piet Van Den Eynde – e-book review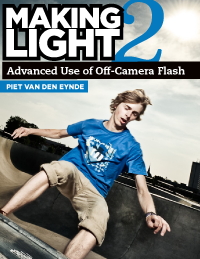 The e-book
Many of you might recall Piet Van Den Eynde e-book on creating your own light in your travel photography (and not only), titled "Making Light". In this e-book, he introduced reader to basic formulas and rules of small flash lighting, simple accessories changing the light, and some case studies to start practicing. Now, almost three months later, Piet comes back with the second part "Making Light 2"– more advanced lighting techniques and use of more flashes.
The first part of "Making Light" was focused on simple, portable flash set ups, with a travel photographer in mind. The second part, with more complex and heavier equipment, and even suggestions for replacing strobes with studio lights, is more directed to commercial photographers, like sports and action or studio shots. But this is just general rule, and as examples in the third part of the e-book show, the techniques can be useful everywhere and to everybody interested in having more control over "available" light, both inside and outside. Wouldn't you love to be able to "overpower the sun", and create beautiful light or even sunset in the middle of the day? After reading "Making Light" you should be able to do it easily.
Some of the more advanced concepts finding its place in "Making Light 2" include not only use of more then one flash, but also high sync speed, use of various remote triggers, application of color gels and what is "dragging the shutter". But I think the most important are the concepts of main light, rim light and background light – what each of them does and how they all contribute to the final effect. A lot of additional tips and techniques are "sneaked in" in figure captions and case studies, so be sure not to skip any piece text in the e-book! That's how I found my very favorite tip from this e-book, which I cannot wait to try: using "go between" object putting a color cast on your subject.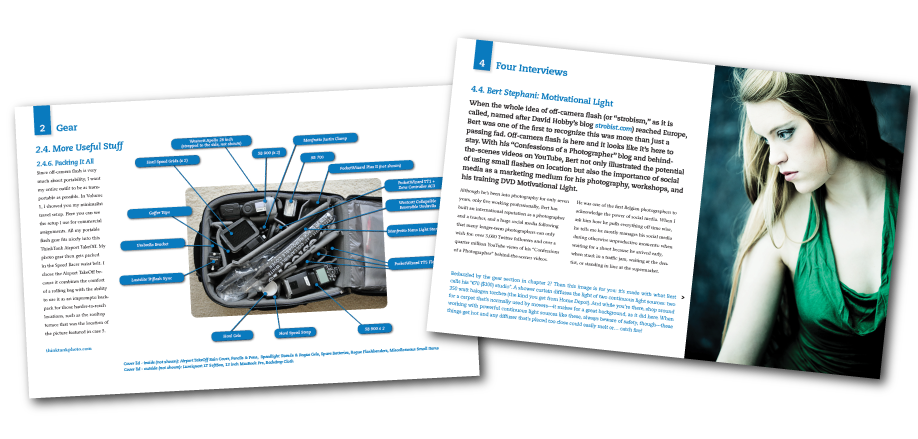 Both parts of "Making light" are loaded with gear and accessories suggestions. What I particularly appreciate in this regard is the presentation of not only one, preferred vendor, but suggestions of different companies with different price tags ranges. Piet Van Den Eynde really knows all the brands, and with his overviews, you can make more informed decisions for purchase. The links to vendors website are listed, to make it easier to find their offers.
But what I like even more about Piet Van Den Eynde's gear chapters are suggestions for packing the photographer bag. In part 1, he showed light set for travel photographer, fitting into Think Tank Speed Racer bag, easily attachable to the bike. In part 2, the heavier but also more powerful equipment fits Think Tank Airport TakeOff bag.
My other favorite part of the "Making Light 2" are case studies. Piet Van Den Eynde shows examples of nine, well, ten of his images, and explains how they were lit and what thought processing lead to creation of that light. Those example images expand on many concepts introduced in the e-book, and give you additional applications and inspirations.
The great value from "Making Light 2" comes also from gathering links to many other resources to advance your flash photography. The sites like David Hobby "Strobist" site or Zack Arias blog are mentioned in the e-book.
And there is a hidden gem at the end, in chapter 4. Piet Van Den Eynde ends his flash photography series with four interviewes with excellent Belgian photographers. They share few of their favorite images, lit with flash, of course. Again, tehy explain their thought processes which led to the image, and provide lighting schemes for easier understanding the concepts.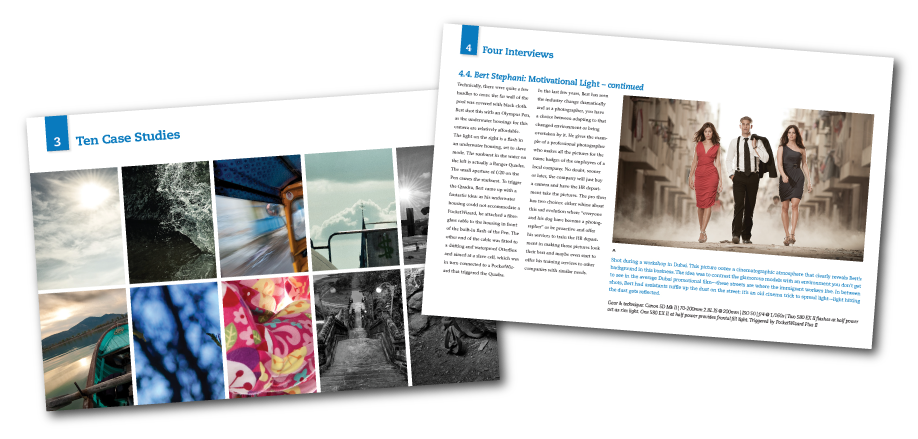 Special offers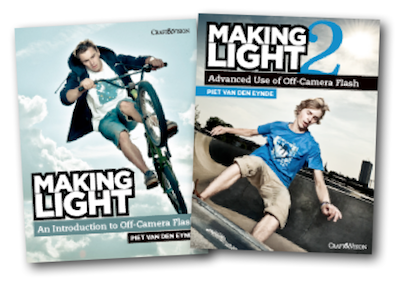 If you missed the first part of "Making Light" and would like to catch up, you can now get both of the parts in a bundle for just $8, if you follow the direct link to the purchase site. Also, as usual, there are promotional prices available around the new e-book release date at Craft and Vision. For first five days (by 11:59 pm PST on October 24, 2011) you can purchase "Making the Light 2" for only $4 if you use the code MAKINGLIGHT4 at checkout. You can also choose to use the code MAKINGLIGHT20 to get 20% off when you purchase 5 or more pdf e-books from ever growing Craft and Vision collection. So, don't hesitate for too long, and take a look what other e-books are there, I am sure you can find something which interests you!
The links in this post are affiliate links. Please visit our disclosure post for more information.