Photographing changes in time with "Timelapse" – new e-book by Dave Delnea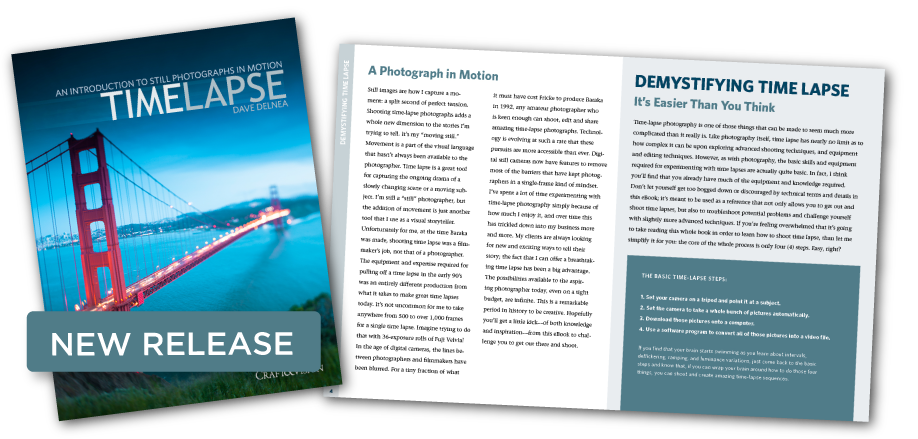 About the e-book
Dave Delnea is commercial and advertising photographer from Vancouver, Canada. When he is not producing sports, lifestyle and travel images, he indulges in his other passion – timelapse. To see examples of his amazing work, including beautiful work from Iceland, check out the Craft & Vision channel on Vimeo, featuring the work from his recently released e-book: "Timelapse. An Introduction to Still Photographs in Motion".
And if you would like to try creating timelapses like those, let "Timelapse" show you just how easy it is. Basically, all you need is a camera, intervalometer and Lightroom, for starter. And, as author outlines at the beginning of the e-book, follow just four easy steps, not worrying about more advanced technique or post-processing software at first.
In "Timelapse", you will find information about useful gear, camera settings, practical tips like taking a stool to sit while you wait for the sequence to record, and post-processing and preparing the final output, including what ominous "flickering" means and how to get rid of it. The majority of workflow is Lightroom related, and with the e-book download, you will receive a Lightroom preset for Slideshow module. Dave Delnea shares what he learned over the years without holding back, which means that you will not have to "reinvent the wheel" and can avoid many n ewbie mistakes, save time and frustration.
"Timelapse" is written in the way that gives you all the information you need, but not the ready to use recipes, thus helping you to get started while not hindering your creativity. It is not one piece of gear or one setting which will ensure success. I really appreciate Dave Delnea style of teaching. And while the e-book is full of technical terms and information, everything is explained clearly and there are enough of before and after examples to understand what the author is talking about.
Consider "Timelapse" a one stop shop for timelapse shooting, and for just $5. If this is a technique you would like to try, get this e-book now by clicking here.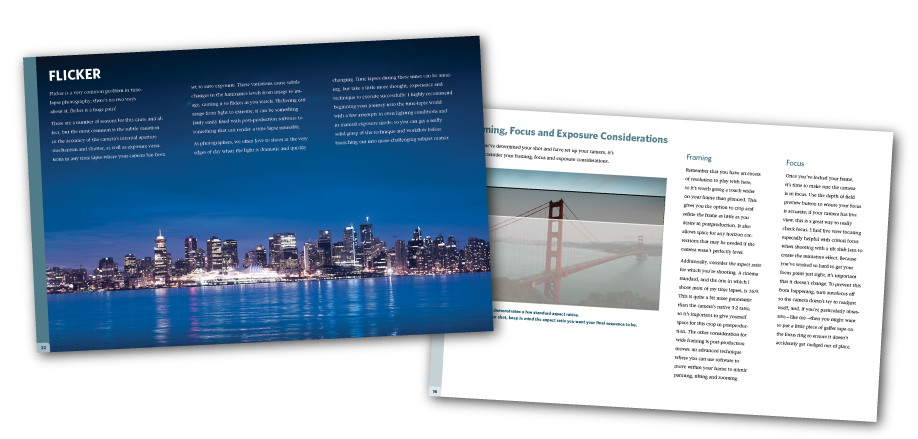 Special offer
Use the promotional code TIME4 at check out, and receive "Timelapse" for just $4.
You can also use the code TIME20 to get 20% off when you buy five and more eBooks from ever-growing Craft & Vision collection. But hurry up, these codes expire at 11:59pm PST on Friday, March 22, 2013.
And lastly, author bundle, containing "Timelapse" and "Below the horizon" is always 20% off, no special code needed.
Other e-books by Dave Delnea: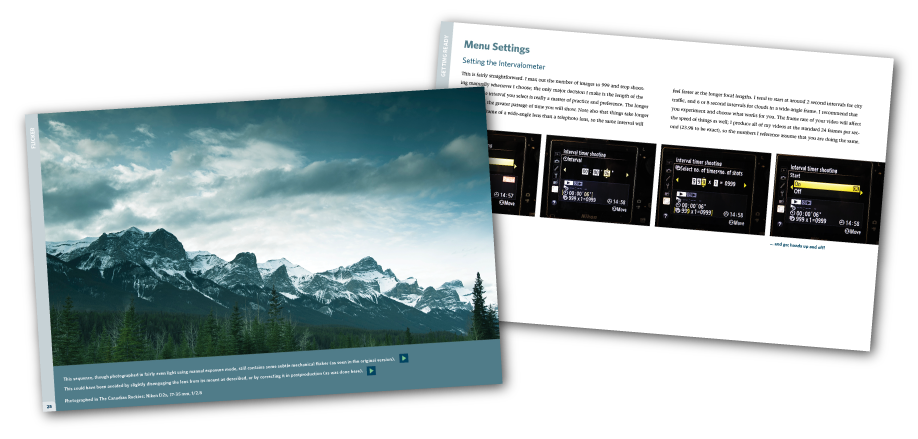 Disclaimer: I have received a free copy of the e-book for the review purposes. Some links in this post are affiliate links. See details of our affiliate policy here.