Pioneer hut (Before & After)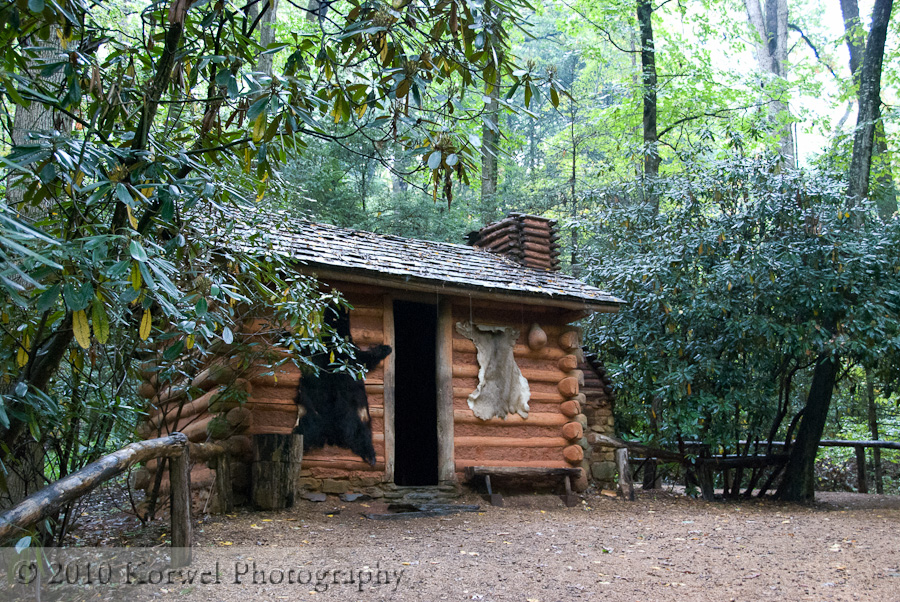 t is a quite an old image of mine, I went deep into my archives to pick it from my first year of serious shooting and learning. There is a lot going on with this image- blown out highlights, too dark shadows, noise from ISO 1600 in Nikon D40x… I was curious myself if the image can be improved, and reflect the mood I felt that day in Cherokee Indian Museum in Cherokee, NC. The rich green of the woods are what drew me to the scene and how they surrounded the hut which gave the feeling of isolation, of a great hide out. The contrast between those greens and the orange color of the hut. And how everything is shining in the image- it was raining hard that day.
Previously, I showed in this Before & After series already how white balance and cropping can change an image. Today, I picked up an image where single-frame HDR, or Tone mapping of an image was called for. But I was not going for the out-of-the roof, unnatural look of HDR for this image. All I wanted to achieve is to even out the highlights and shadows, and boost up the colors a little bit. I used Photoshop CS5 for tone mapping, then corrected white balance (D300 is so much better in figuring that out ten D40x was!) added some contrast in Lightroom, sharpened and removed noise, and added a bit of vignette.
What do you think about the changes I introduced to the image? Would you approach it differently? Let me know in the Comments section.