"Exploring the Masters" – Life history and images of Lilian Bassman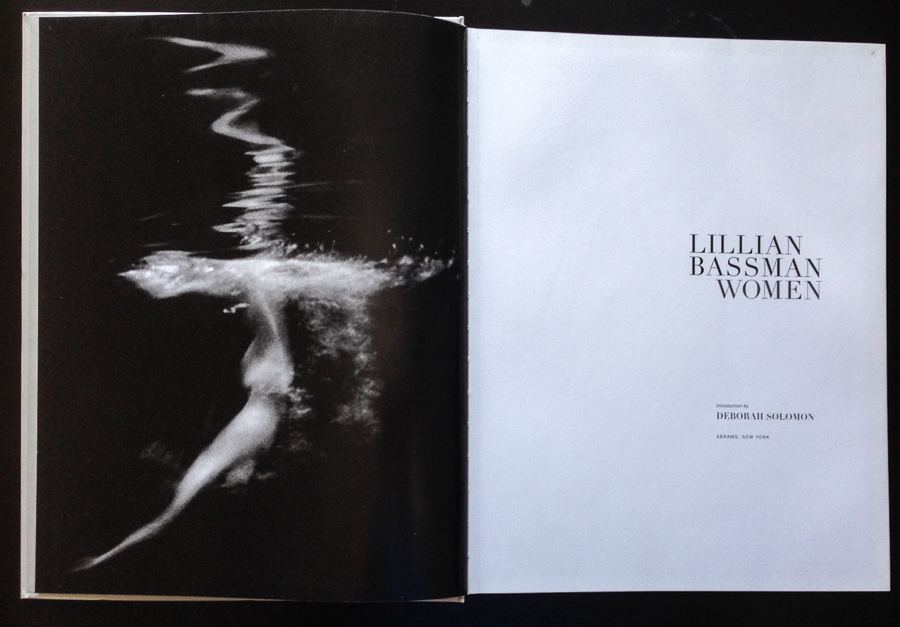 Today's post in "Exploring the Masters" series will be a bit unusual. It will be more about the photographer behind the photographs than usual. I typically focus on photography only. In this case, both are equally worth exploring.
I first read about Lillian Bassman in the Spotlight on Faded & Blurred blog. It was the story of her life which drew me in first. The story of the photographer born in 1917 and who died in 2012. Just think of what changes in the photographic medium she must have seen in her life!
Also, it was a story of a photographer whose career was in full swing in forties and fifties, and who completely shut down the shop at the end of sixties. The models turning into supermodels and disillusion as where the fashion industry was heading made her turn to other genres of photography (was she equally successful at that? No books to show for it.). Moreover, she destroyed a large portion of her work, leaving only two trash bags. What a pity! Did she screen and choose what work remained, or where those some random images? I wonder, too, if apart from images saved by Lillian Bassman and included in only two books of her work published, "Women" and "Lingerie", is it possible to gather all her work published in fashion magazines, like "Harper's Bazaar"? There is so many question…
Intrigued by the story, and some examples of her work in F&B article, I searched for books of photographs by Lillian Bassman. I was successful in getting a copy of "Women" by Deborah Solomon.
Poring over pages and pages of beautiful black and white images of women, showing the dresses, but also character, I was exploring another world of photography I did not expect existed.
I never learned to appreciate fashion photography. I look at it, and it seems to me that photographer is there just to record what fashion designer, hair and make-up stylist set up for her. It looks to me more like documenting that art. The light, the pattern are somebody else's creativity, not much to be changed, the only thing left to control by photographer is gesture. Somehow, images of Lillian Bassman seem to have all the elements of the good photograph by themselves. They have very moody light (is it partially caused by fact they were shot on film? or in natural light, yet mostly inside? not sure…). The composition and the scenes are simple yet interesting, with clear focus on the model. And those faces- they show so much grace, elegance, expression. They are not painted dolls, these are real women.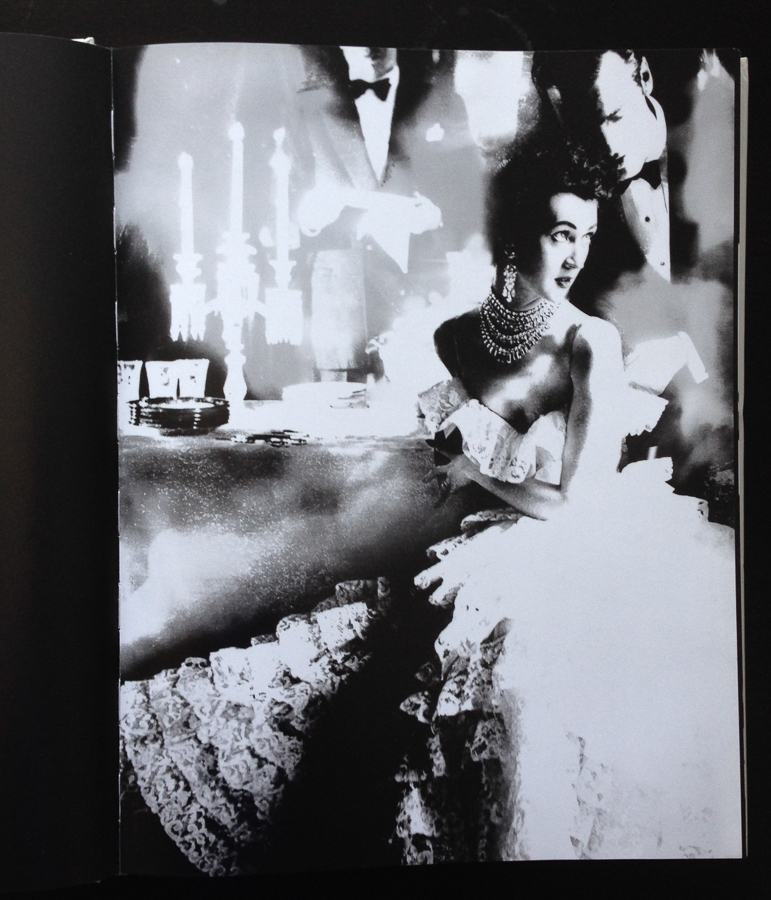 Have you noticed word "reinterpreted" in the titles of the example images from book spreads in this post? It is amazing, that Lillian Bassman took a chance to re-work her images, the saved and rescued negatives, using the latest technology, including Photoshop, towards the end of her long life. It reminds of the discussion about Ansel Adams and if he would use Photoshop. Yes, he most probably would, and so did Lillian Bassman. It did not make her images any less valuable. And the inherent faults of the film, or maybe storage, added so much to the mood of the image. Just look at my all-the-time favorite, "In This Year of Lace". The model is in focus and in proper light, while the man surrounding her seem to be overexposed, as if coming from a different frame, or like ghosts, making sure the focus is on the woman and her dress. Beautiful.
Admiring photographs of Lillian Bassman I wonder how the time spent in inappropriate storage changed them. Did it destroy much of the power of the images? Some look soft, some are posterized, some the artist choose to turn almost into illustration. Was it purposeful? yet, it is ensuring to know, that the photographer herself prepared the book, and it met her intentions. I highly recommend taking a look at "Women". Even if fashion photography and film are not your thing.
For more posts in "Exploring the Masters" series visit the summary page.
Some links in this post are affiliate links. See details of our affiliate policy here.