It seems like the New Year resolutions are the most popular topic on blogs recently, and of course, although I am not putting a post on it, I had mine too. They also were not original, as everybody has a version of "I will earn money on my photography". But I started to work on it on the very first day of the New Year, and finally sat down to pick up and submit some images to stock agencies. I focused on two agencies for now, and submitted 5 images to BigStockPhoto and 3 to iStock. Other then the number of images (and apparently approval time and procedure), in both all I needed was to read the manual, focused mostly on copyrights and quality of images, and pass the simple test. In the process, I found a great resource to some unexpected copyrighted items here.
Interesting read, I encourage everybody shooting with selling in mind to check it out.
First experiences – the upload itself, especially by ftp to Big Stock Photo, was uneventful. However, keywording and such was a pain. First, they require you to use single words as keywords, all two or more letter keywords will be separated (to the level it doesn't make sense to keep all of them anymore). I could live with it, it is just a side note. There is also a title and 7 word description (don't even try to make it 6, it says 7 and requires 7). It makes sense, but, for some reason, BigStock put a red flag on word "apple", regardless of the context, because of Apple company. Basically, if in any of the fields with title, description, or keyword you put "apple", you won't be able to submit photo. Now, try to come up with 7 word description of the photo of apples on a tree!
After two or three working days, I saw on my account in Big Stock that one image was approved. I looked to see why other images were rejected, and although the comments are rather general, they are still useful for learning process.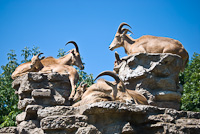 This one was rejected because of snapshot quality – light or subject, I have no idea which of the two, but in the meantime I've learned, that you need permission for any animal from any zoo, so at least it won't come back to bite.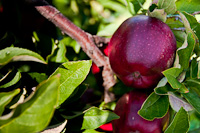 Those too needs some improvement in lighting – true, too much difference between sun-lit and shadow parts, both were taken in the middle of the day.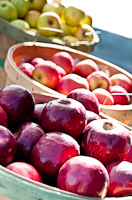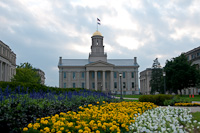 This one, similar to the above, has too much difference between light and shadow, but as it is exposure problem, Curves adjustment was suggested. Maybe I will try
So, my first stock image can be found here, hopefully some more will follow. Not bad, 20% approval rate so far :). I sure let everybody know if somebody download one sometime. As having the images accepted and displayed, as complicated as it might seem, is about half way to success.