Sharp images demystified with "Sharp Shooter" by Martin Bailey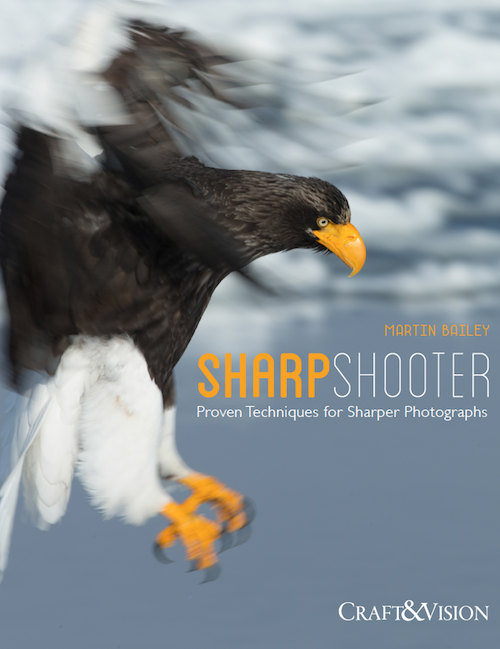 I just love this quote by David DuChemin. It is ironic, yet right to the point.
If the best thing someone can say about my work is that it's tack sharp, then I've probably failed.
David DuChemin
It tells you something about how photographers look at theirs and others work, focusing far too much on the technical aspects, instead of imagining what is the story behind the photograph, how it makes you feel. At the same time, you cannot efficiently tell stories, if you do not have sufficient technical skills.
One of recent e-book from Craft & Vision, written by excellent nature photographer and educator Martin Bailey, is all about doing one thing well- taking sharp photographs. "Sharp Shooter" is 36 double-page spreads devoted to techniques, tips and secrets of getting your images just the right sharpness they need. Martin explains details like why recomposing is not such a good idea, as shows how to set up your Canon camera for "chasing" the moving subjects (tested, no such options on Nikon!). Concepts like focus stacking or hyperfocal distance are clearly explained. Author gives also a lot of practical tips, from positions to hold a lens steady, including tricks for really long telephoto lenses and also some for panning techniques. There is even a chapter on software fixes for not really sharp images, including using Unsharp mask. Regardless if you are doing a lot of wildlife photography or prefer macro subjects, you are sure to learn something from "Sharp Shooter". It really is the most comprehensive, practical e-book about taking sharp photos, where focus is placed right where you envisioned it. You just need to remember that reading is not enough, if you do not practice!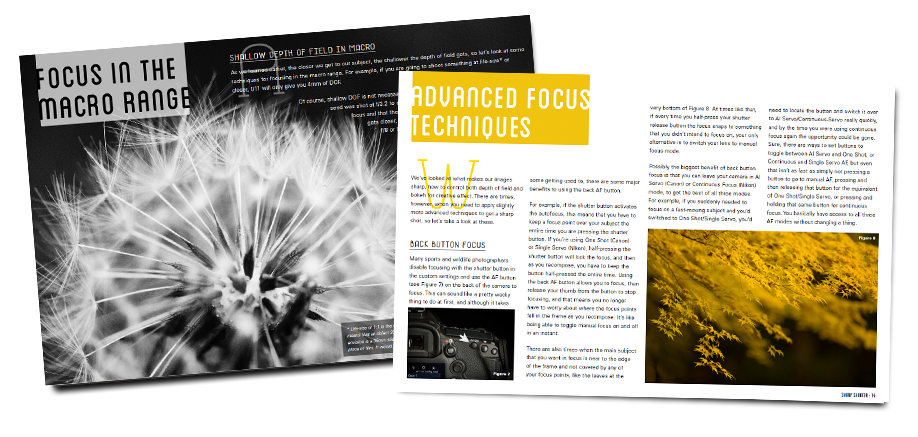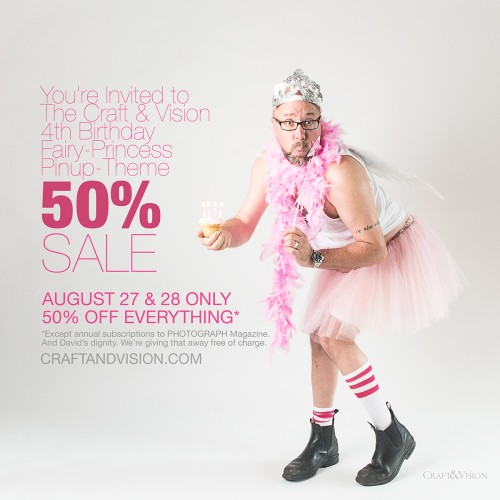 If you are considering a purchase of "Sharp Shooter" or any other e-book from Craft & Vision ever growing collection, now is not the time to hesitate. Today only, you can get any e-book (or archive issues of "Photograph. Quarterly" magazine) for only half of the price! Yes, you read it right – everything is 50% off. Take advantage of this special sale on 4th Birthday of Craft & Vision company, and you will be sure to learn something new. In their offer, you will find an e-book for just about any photography genre you can imagine, from landscape and portraiture to video and time lapse. Some inspiration and portfolios, too! So check out the list of all Craft & Vision e-books or simply head to their site for shopping spree.