"Square" by Andrew S. Gibson – e-book review
The author
Merely a week ago, Andrew S Gibson released an excellent e-book about composition, "Beyond Thirds" through Craft & Vision. It was his sixth e-book with the Craft & Vision, after trilogy "The magic of black and white", "The evocative image" and "The Andes – A monograph". His seventh e-book, "Square: The digital photographer's guide to the square format" is now available for purchase here. In this latest e-book, he continues talking about the principles of creating the image in the context of less popular, square crop.
The e-book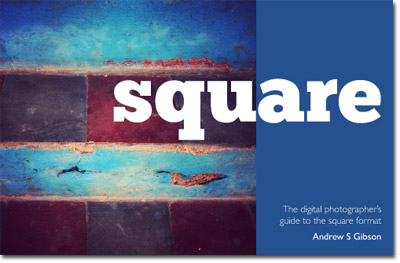 The square format may feel unnatural to most DSLR users. It is because we are repeatedly being told not to crop images in post. Nothing is more obvious sign of post-processing manipulation then changing image aspect ratio.
What we often don't think about is that square crop is not anything unusual for many film cameras like so called twin lens reflex (TLRs). Also, popular and sometimes seriously overused iPhone app, Instagram, crops images to square format.
I occasionally use square format myself. For me, there is a number of subjects fitting perfectly this crop. It reduces the negative space or eliminates other elements not contributing anything to the image, especially on single subject photos. It was thus interesting for me to read new e-book by Andrew S. Gibson, titled "Square: The digital photographer's guide to the square format".
In the e-book, the author talks about different aspects of creating image within square frame- software and gear, composition, black and white conversion and photo collages like diptychs and vertoramas. The e-book even closes with a large section on post-processing techniques and some tips, for Photoshop, Lightroom and Elements users. The multiplicity of techniques introduced in the e-book reminds of the black and white trilogy, which I also strongly recommend.
The most important lesson from "Square" is that the rule of thirds does not work in square frame. Andrew S. Gibson introduces his "four S" rule of composition- pick the e-book to see what it is about.
"Square" includes also the interviews with two photographers creating their art on film with square format cameras. Matt Toynbee and Flavia Schaller talk their artistic choices and limitations of their tools.
The value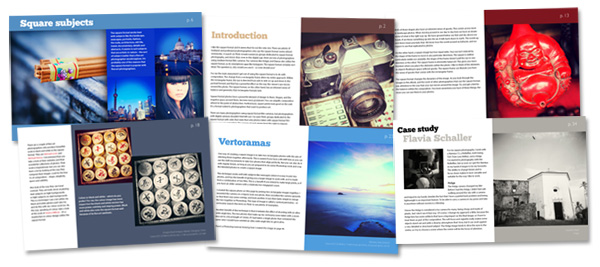 "Square: The digital photographer's guide to the square format" consists of 52 double page spreads, and over 12,000 words. It is great value for just $9.97. The e-book is in pdf form, and can easily be viewed on any desktop computer or iPad or iPhone using iBooks. It can be purchased on Andrew S. Gibson web site or at Flatbooks.com.
However, if you hurry and make the purchase during the first week, you will pay only $4 with discount code square20. So don't wait! This special introductory offer expires on Wednesday, November 30th 2011 at 23:59 GMT.
UPDATE – the links in this post got updated on December 3rd. Andrew S. Gibson decided to continue selling "Square" at the increased price of $9.97 while adding it to the collection on Flatbooks.com.
The links in this post are affiliate links. See details of our affiliate policy here.