Tamron lenses- some "non-technical" thoughts
I took an unexpected break from blogging this few days. I will hopefully be catching up this week with all photography related things. So stay tuned.
Last Sunday, I attended another event organized by Linn Area Photo Club. In April, they were the ones who invited George Lepp for a seminar. It was then when I learned about this Manfrotto/Tamron event. This was prepared as hands-on workshop using Manfrotto's tripods and lighting accessories, and of course Tamron lenses. I am not on the market for new lenses. The main reason I decided to go (other then having no other weekend plans because of house remodeling) was the set-ups for shooting. There were two models 9on the picture below on the far right), and a product tent (front left). I did not realize until I got there, that also a whole park with wildflowers, bugs, and a lake are available for shooting as well. So it turned out to be 4 hours of real photographic treat. And I could pick any lens I needed for the particular subject! Nice.
Let me show you, which lens I tried and how they worked for me. These are not any technical tests nor systematic review. Just few of my practical thoughts about them, what I like and what I don't. i guess a general comment about them is that they got the job done, I took a lot of sharp photos which is some success. And I love how you change from automatic to manual focus by changing a position of the whole focus ring (pushing or pulling it)- really handy!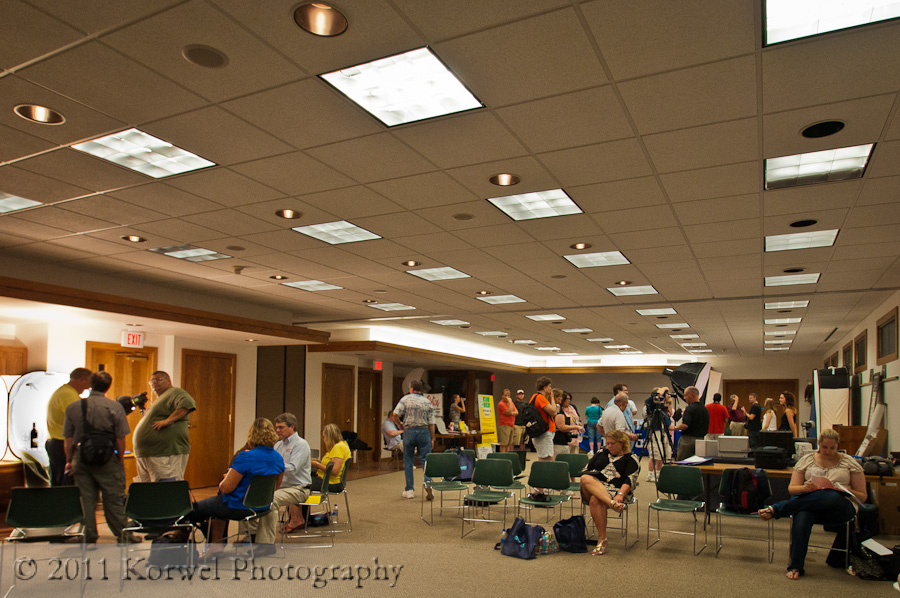 I checked with lens out just to photograph a few scenes around the venue. And I fell in love. Typically, for this purpose I would use my fisheye lens. But then more often then not I would spend time in Lightroom first, then in Photoshop, and then in PTLens with increasing frustration. Well, no corrections necessary with this lens. Except of white balance, but you cannot blame the lens for that! Really added a wide angle to my cropped sensor camera.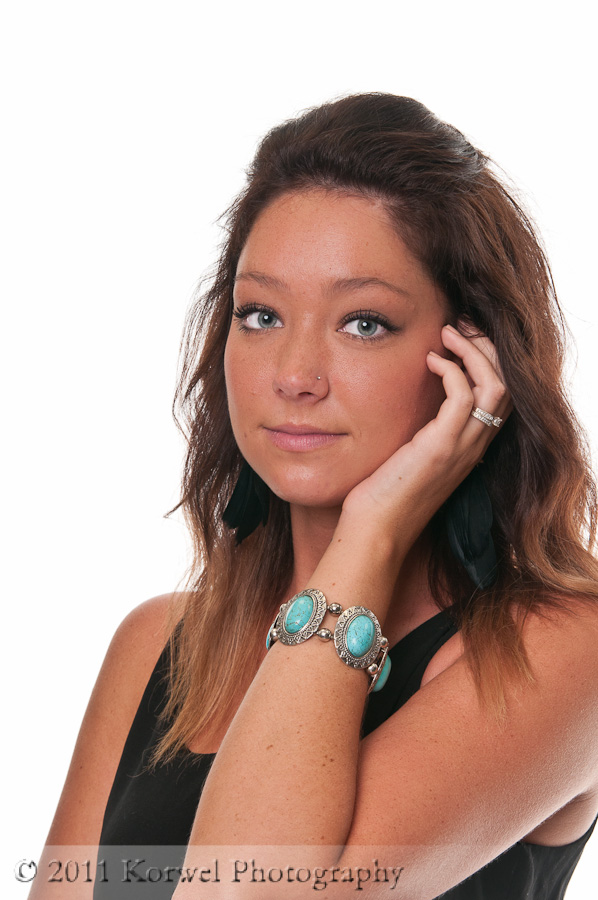 This lens was suggested to me by the very nice Tamron representative when I asked about something to photograph models. Portraits are not my thing, so I had hard time figuring out what focal length I need and what do I need to do at all. Well, it was the main reason I went there. So I decided to focus on the blue amethyst bracelet on Samantha's hand. Luckily, she figured out the rest. I actually used 55 mm focal length eventually, so I guess I took advantage of the zoom capability of this lens. But I am sure this lens doesn't fit my shooting style.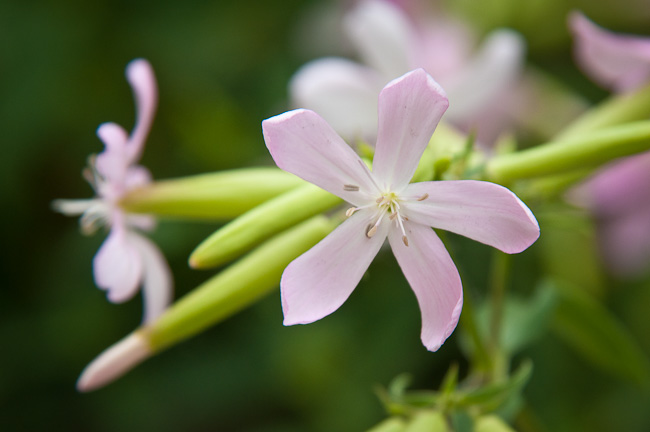 If I am to buy any of the lenses I tried that Sunday, this would be it. However, I don't think I created any remarkable image with it. I checked it out just to have a chance to work with it and feel it. I love two things about this lens. It is much lighter then my workhorse 18-200 mm Nikkor lens. And this additional 100 mm is all I need for the airshows. I am sold on this lens. I tried the telephoto side of the spectrum far more then the other, wide angle side, unfortunately. The area around the venue did not look to me interesting enough for the sweeping vista :(. but then- I know how to work with zoom lens, so there was no need to spend time with it.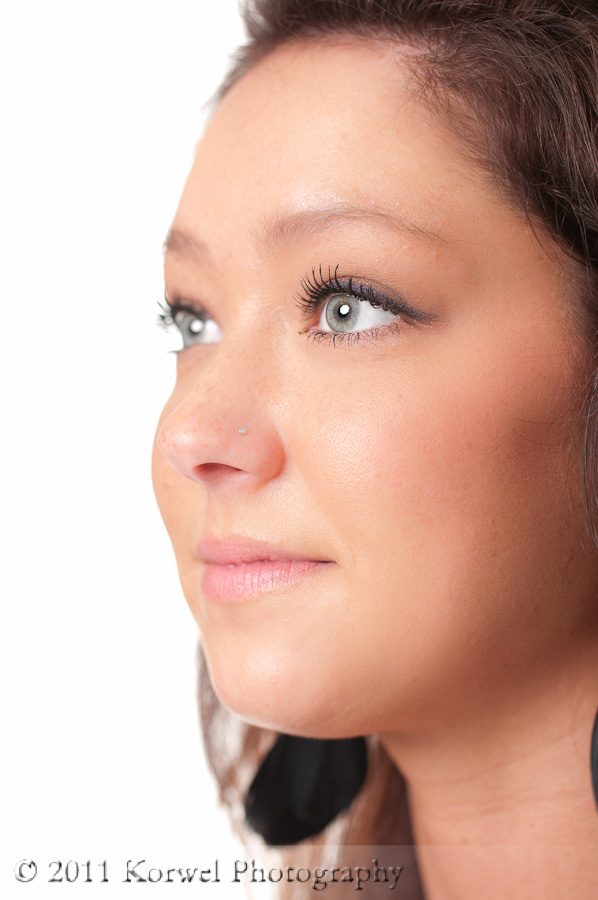 I think those two lenses- this one and the following were just taking whatever was on the table. I was outside a lot, with 180mm and the 200-500 mm, but needed to come inside from time to time to cool down. I used those occasions to get to the still life/product shooting table, but just couldn't get to it. It was by far the most popular place. So I was going back to models, trying what else I can do, and push my limits. Both of those macro lenses were good choices for those purpose- portraits or still life. I liked the fact they are fast . Especially on Samantha portrait you can see how I tried to get just one eye in focus, and to take the rest out of focus, make it soft. I really like the effect.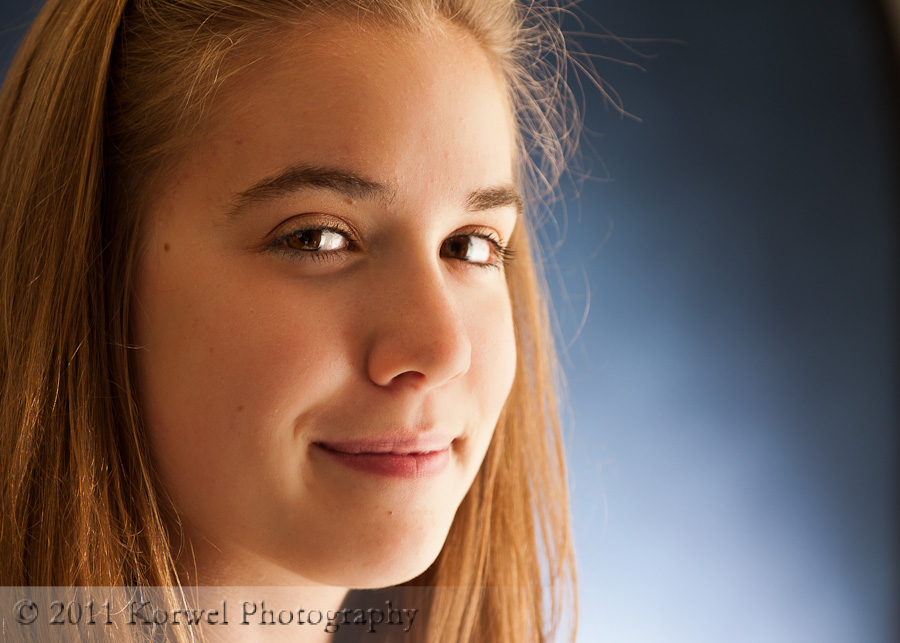 When I came to photograph Nicole, the Manfrotto representative had a moment to catch a breath. Not busy answering questions, he decided to play with the lights and show me few tricks. First we were working on the white background, where I previously photographed Samantha. But I had not photos on the blue background.
I really had no thoughts about this lens one way or the other, nor would know which one to choose- the 60 or the 90 mm macro, given the choice. The only difference for me is how close I had to stand or how much of the person is in the frame. I have done enough portraits to have a preference yet.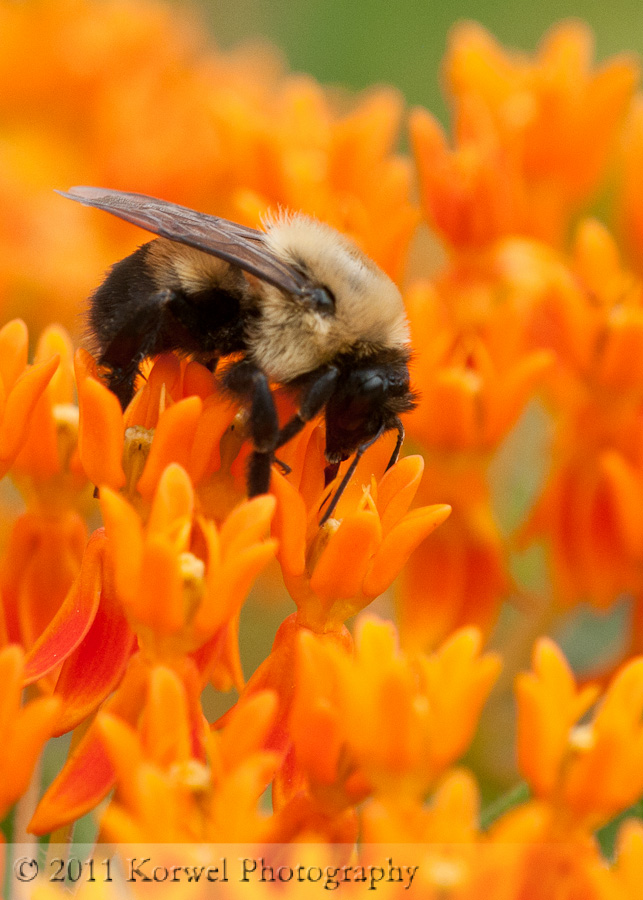 I took this telephoto macro lens with this image in mind. I noticed bumble-bees on butterfly milkweed in the outdoor center and needed something right for them. The lens was quite heavy, difficult to work with handheld. Especially with macro, when close and exact focus is critical. Also, I had problems with autofocus on this lens. Although it was in the continuous mode on the camera, with the bug moving and some wind in the flowers, the in focus picture was the effect of pure luck. I think it might have been combination of wind, quickly moving subject and shallow depth of field, not necessarily the lens.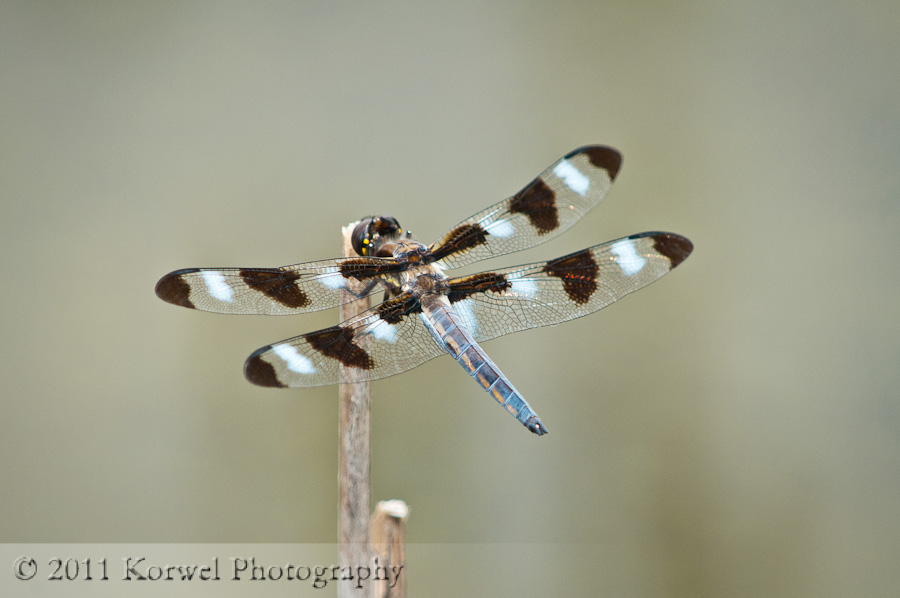 Short of airplanes and too slow for birds in Wickiup Hill park, I went with this extreme telefoto to the pond. Unlike others, I was not lucky to spot any frogs. But the dragonflies where there. They were too fast in flight, but since there was nothing else to photograph with this lens, I was patiently waiting. Finally, some of them started to settle on grass, and I was able to take some photographs. First unsharp attempts were my own falt, so when I bumped up ISO and lowered the aperture to achive reasonable shutter speed for 500 mm, the images started to look like keepers. Although the lens was heavy, it was the one lens I kept for longest. The collection of dragonfly images was created :).
I am not sure why the weight bothered me so much with 180 mm macro, and did not bother me with 200-500 mm. It might be a difference of macro subject really close-by, to which i had to lean, and the subject far away I could shoot standing.
In general, I am glad I went. I looked at Tamron lenses and will for sure consider them for my next purchase. I had a chance to scout the subjects, or think of an image, and the right lens was there. I also tried photographing models, and realized, that although I have still no clue about lighting, I might like the genre.
All the images are available as larger previews when you click on them.
Some links in the post are affiliate links. See this blog affiliate policy here.