"The evocative image" by Andrew S. Gibson – e-book review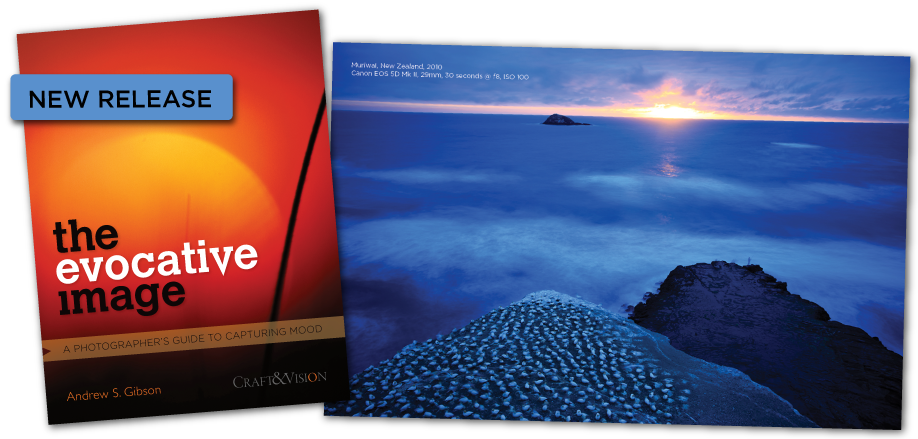 Loyal readers of Craft & Vision books should already know Andrew Gibson very well. He authored the trilogy on black and white photographs, the last of the three was reviewed last summer on this blog. To learn more about his writing or check out his blog, visit Andrew's Gibson's website.
Meantime, take a look at the newest release at Craft & Vision. "The evocative image – A Photographer's Guide to Capturing Mood" is all about creating compelling images, which will draw people's attention and convey emotions. The e-book is illustrated with Andrews own photographs, which are really impressive. I find them incredibly simple in composition and subject matter, crisp (combination of sharpness and tonal contrasts), and full of pastel, warm colors. My two favorites are towards the end of the book- the girl standing at the edge of a field, and lupin flower. On both, the colors are perfectly matching, although they have different palette (warm vs cooler) and one is more about contrast, while he other is about shades of the same color. By looking at them, I know I will learn from somebody who knows his craft.
In "The evocative image" you will find answer to some basic photographic questions, like if a golden hour is the only time you should take photographs. It will also made you realize, that photography is about edges, and there are more of those than just an edge between night and day. Creative exercise will help you to discover by yourself how different elements effect the final image. You will see by yourself how color palette or just white balance setting, aperture and exposure tricks will transform your mundane image into a great photograph. You will learn to look for all those elements in the field and hopefully start actively utilize them to achieve the effect, the feeling that you want. This is a great e-book to put you on tract to create, not just take picture and to do with more intention. And it all for just $5.
Here is what Craft & Vision release note says:
"The Evocative Image" is an inspiring introduction to the processes and techniques specific to making photographs that express what we feel. With great examples, creative exercises, and insightful comments Gibson offers up his unique perspective on how he injects mood and atmosphere into his photographs. Learn more.
Where our hope for a photograph is to communicate more than just information, but to create impact and an emotional response, an understanding of some of the tools to create mood is essential. This ebook discusses interpretation, golden hour, blue hour, low light, wide apertures, long lenses, and other technical considerations that have an aesthetic effect on the mood of the photograph.
By taking our creative input into consideration we'll be better prepared to capture the extraordinary in the ordinary; we'll be "making" photographs instead of simply "taking" photos. "The Evocative Image" is Andrew Gibson's 4th Craft & Vision title.
As usual, there is a special offer for early birds. For the first five days only, if you use the promotional code EVOCATIVE4 when you checkout, you can have the PDF version of "The Evocative Image" for only $4 OR use the code EVOCATIVE20 to get 20% off when you buy 5 or more PDF ebooks from the Craft & Vision collection. These codes expire at 11:59 pm PST February 28, 2011.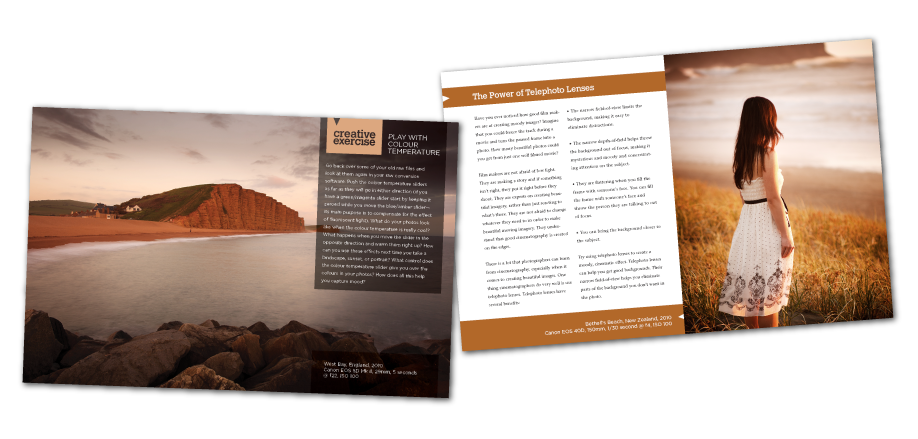 Disclaimer – some of the links in this post are affiliate links.