Thursday read – "Ten" and "Ten more" by David DuChemin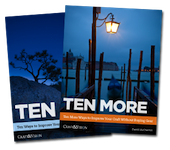 "Ten" and "Ten more" is where it all started. These are the two e-books written by David DuChemin which were such an amazing success and made Craft & Vision e-books publishing company happen. Today, there is 35 e-book on different subjects and written by 13 different authors available on the site.
I purchased "Ten" and "Ten more" when they first come out, in August and September of 2009. Although the conten did not change and is still valid, they both got re-designed recently (in July 2011). It was a great move, as those e-books, even those downloaded as pdfs (and they have also a dedicated iPad app) look and read great on the iPad.
The success from those two e-books comes from the fact that they give the numbered list of answers to the most basic question: "how to make my images look better". And none of the points listed in "Ten" and "Ten more" requires you to purchase more gear, which became the motto of Craft & Vision. What they do require is spending time to understand the gear that you do have. And foremost, you need to practice as much as possible with this gear as well as to set aside time to analyze the images you created. The e-books just gives you the points to study and a number of creative exercises to go out and figure things by yourself. It is the best way to learn and remember the knowledge for life.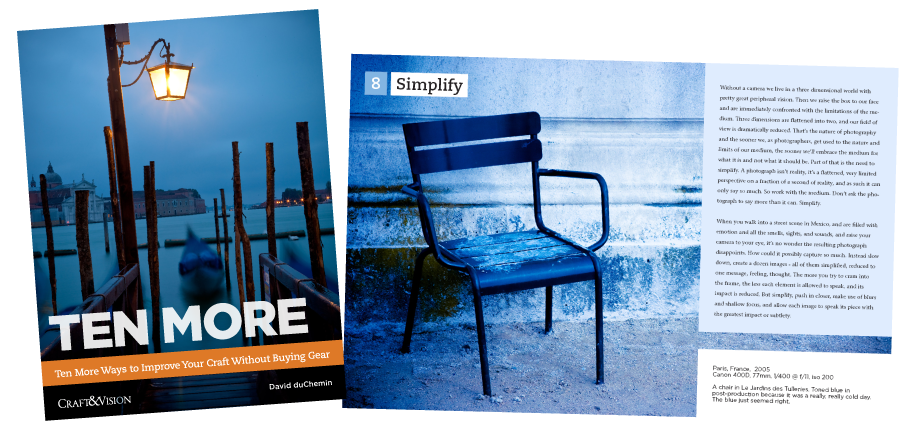 I re-read "Ten" and "Ten more" recently, preparing this review. It was very inspirational. Many things seemed obvious now, with two more years of photographic experience. But I also got reminded about many things I still do not pay too much attention. One of them is that the focal length of the lens is not the choice based on how far from the object you are ;). It also affects the relation of the elements to each other. I hoep to be more aware of it from this point on.
I feel comfortable recommending "Ten" and "Ten more" to every photographer, regardless of the experience level. I am sure you will learns something, even from being reminded of the basics.
UPDATE August 2013 – You can get "Ten" for free now by clicking here, while "Ten more" is just $5 in Craft & Vision store.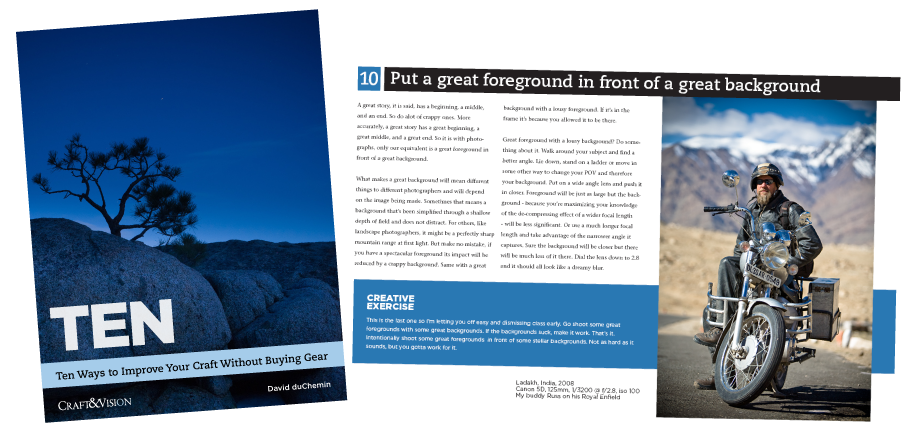 The links in this post are affiliate links. See details of our affiliate policy here.