I have no idea how the two rocks photographed last moths in Arches National Park are called and I couldn't find this information. I know from which spot on Devils' Garden trail you can see them, and that's it. But the dramatic sky over them was a reason I stopped by and took this landscape image. The weather was awful that day. I think in Moab rains just couple days a year. Unfortunately for me, I was there for exactly a day, and it was that one. What a disappointment it was. But the clouds were scarce over this part of the park and we could do some hiking.
And the rocks, are they maternal of fraternal twins :) ?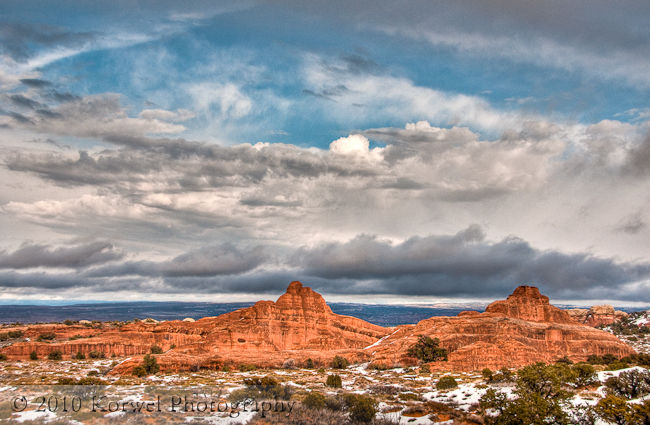 This image was taken here.