If you are like me, you probably do not print your images often enough.
Yes, I shoot a lot and collect thousands and thousands of images on my hard drive. I put out one a day, almost seven days a week on blog. So they are being showed and shared. However, printing… I only make prints if I need them for some contest. Like State Fair, where I submit photos every year. And except of one occasion when we printed and hanh on the wall a series of airplane photos, that's it.
But even this modest collection of 11″x14″ images was growing and catching dust on the shelf. With me moving into new office at work, and living room remodeling, I decided to use as many as I could to decorate my surroundings. We bought a large package of pre-cut frame elements, and I set up to work. Tomasz described the product and process in detail in his post more then a year and a half ago, which I referenced and which you can, too, if you want to learn more.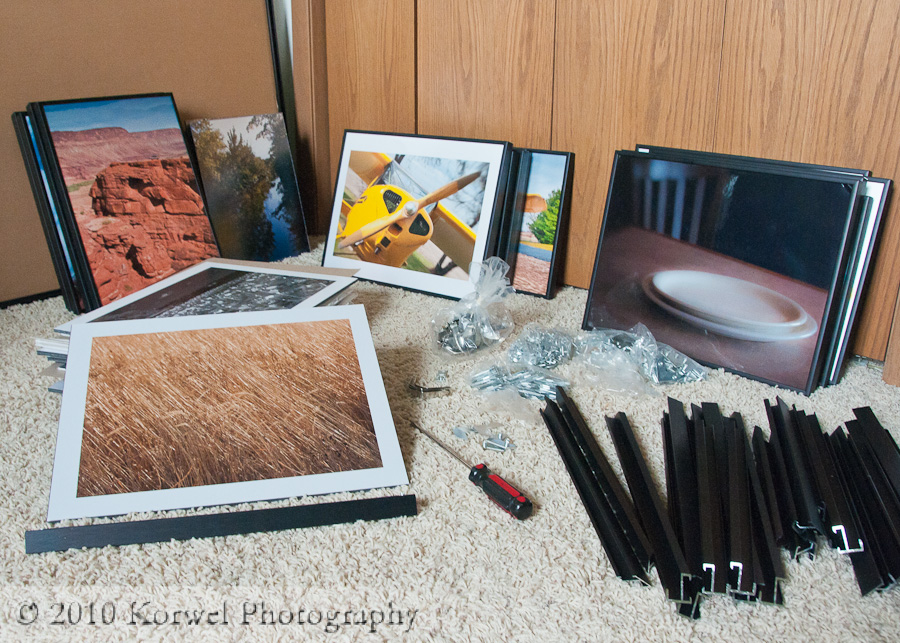 When I was sitting there, working on probably twenty something pictures, I started to think, how I am going to organize them. Which will go to which room, on which wall. Which ones will go along next to each other.
I remembered all I read about creating portfolio some time ago. Not to put black and white and color images next to each other, for example. I knew I wanted to keep them similar and yet different. I noticed that I have quite a few airplane pictures, even additional to this one time we printed whole batch. I put the together, they will create interesting collection. And then I put together all the Utah images, as you can see below. They are from one geographical location, even kiva seems to fit and I am sure you can find them in Utah, too. They match by color, or more general- by palette, too. This is in fact the same palette we painted out living room. They will fit perfectly. In fact, the cooked tree (left top corner) we decided to print as canvas, and is already hanging on the staircase. It was actually our friend and contractor, who noticed similar angles in our hall and on the image. We looked and it really was a great idea. The rest will decorate remaining walls.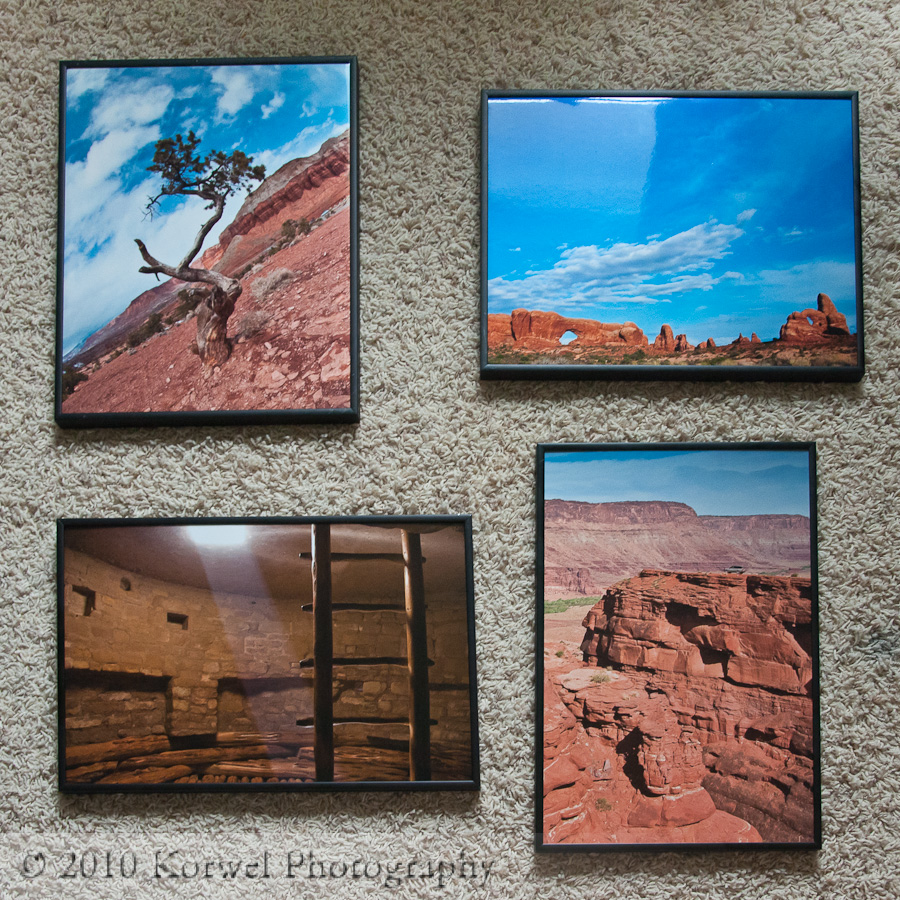 The bottom line is – if you take a lot of pictures and you think they are good enough to sell them to others, print them out for yourself. Frame them and use to uniquely decorate your surroundings. Find those matching your current style and colors in the room, pick few going together well, and make use of them. It is really fun. And great feeling of achievement, too :).